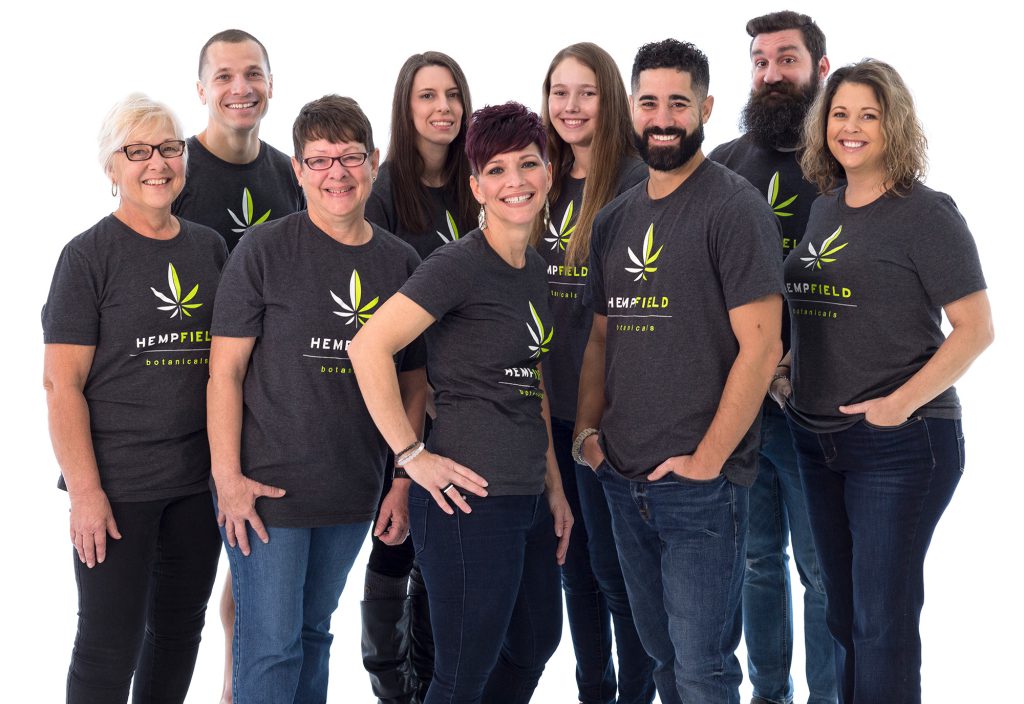 Hempfield Botanicals embraces that wellness is the foundation for living a full and vibrant life. Our company creates all-natural, THC-free and full spectrum CBD (cannabidiol) products to help people find relief from pain and inflammation, sleep problems, anxiety, headaches, lack of energy, and more.
Our formulations contain whole-plant hemp CBD extracts sourced from sustainable farms in the United States. Unlike many other manufacturers, we make our products in a food-grade, quality-controlled, current Good Manufacturing Practice (cGMP) certified facility. We triple test every batch for potency, quality, and purity to ensure consistent, effective products every time.
Plus, each finished product batch is tested by Green Scientifics Labs to ensure quality and consistency. If you are interested in viewing a lab report for a specific product batch/lot, please reach out at any time. All lab reports are available upon request.
Driven by integrity, ethics, and the pursuit of excellence, we are committed to making products that will help our customers live more fully and freely.
---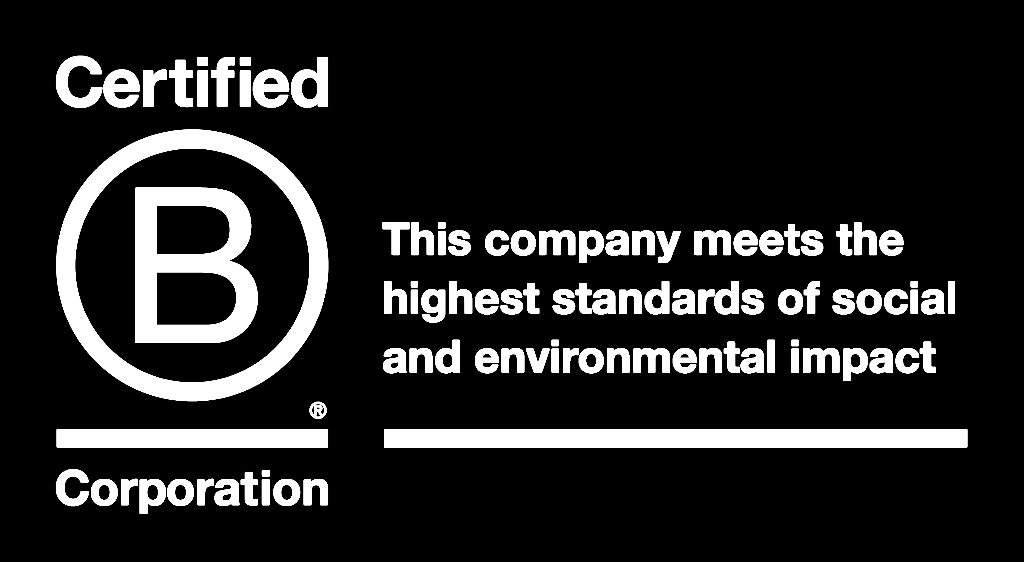 We're proud to be a Certified B Corporation®.
B Corporations are leaders of the global movement of people using business as a force for good.TM There are over 2,200 Certified B Corporations from more than 130 industries in 50+ countries with one unifying goal – to redefine success in business.
B Corps are important because they inspire all businesses to compete not only to be the best in the world, but to be the best for the world.
Certified B Corporations meet higher standards of social and environmental performance, transparency, and accountability.
It's like Fair Trade certification but for the whole business, not just a bag of coffee (or USDA Organic certification, but not just for a carton of milk; or LEED certification, but not just for a building).
The performance standards B Corps meet are comprehensive, transparent and verified. They measure a company's impact on all its stakeholders (e.g. workers, suppliers, community, customers and the environment).
Unlike traditional corporations, Certified B Corporations are legally required to consider the impact of their decisions not only on their shareholders, but also on their stakeholders (e.g., workers, suppliers, community, consumers, and the environment).

---
Our Mission, Vision, & Values – What Hempfield Botanicals Stands For
Mission
To help people feel and perform their best, whether at work or at play, with our expertly formulated, all-natural CBD products.

Vision

To be a leading CBD product manufacturer with a reputation for exceptional quality and uncompromising standards. With a firm policy of transparency, traceability, and testing, we will always create our products with integrity and a focus on purity, safety, and effectiveness.
We want our legacy to be:
Expertise
Collaboration
Superior quality
Environmental stewardship
Community involvement
Values
At Hempfield Botanicals, we:
Commit to making the highest quality natural and eco-friendly CBD products.
Cultivate a welcoming and inclusive work environment that promotes teamwork while giving individuals opportunities to develop their skills and use their unique talents.
Embody a collaborative spirit and display respect for others in all we do.
Dedicate ourselves to education—committing ourselves to continue sharpening our expertise and sharing knowledge with our customers so that they can make informed choices when purchasing CBD products.
Maintain a company culture rooted in genuine caring about our team members, our customers, our community (near and far), and the planet Earth.
---
MEET THE TEAM
LEADERSHIP TEAM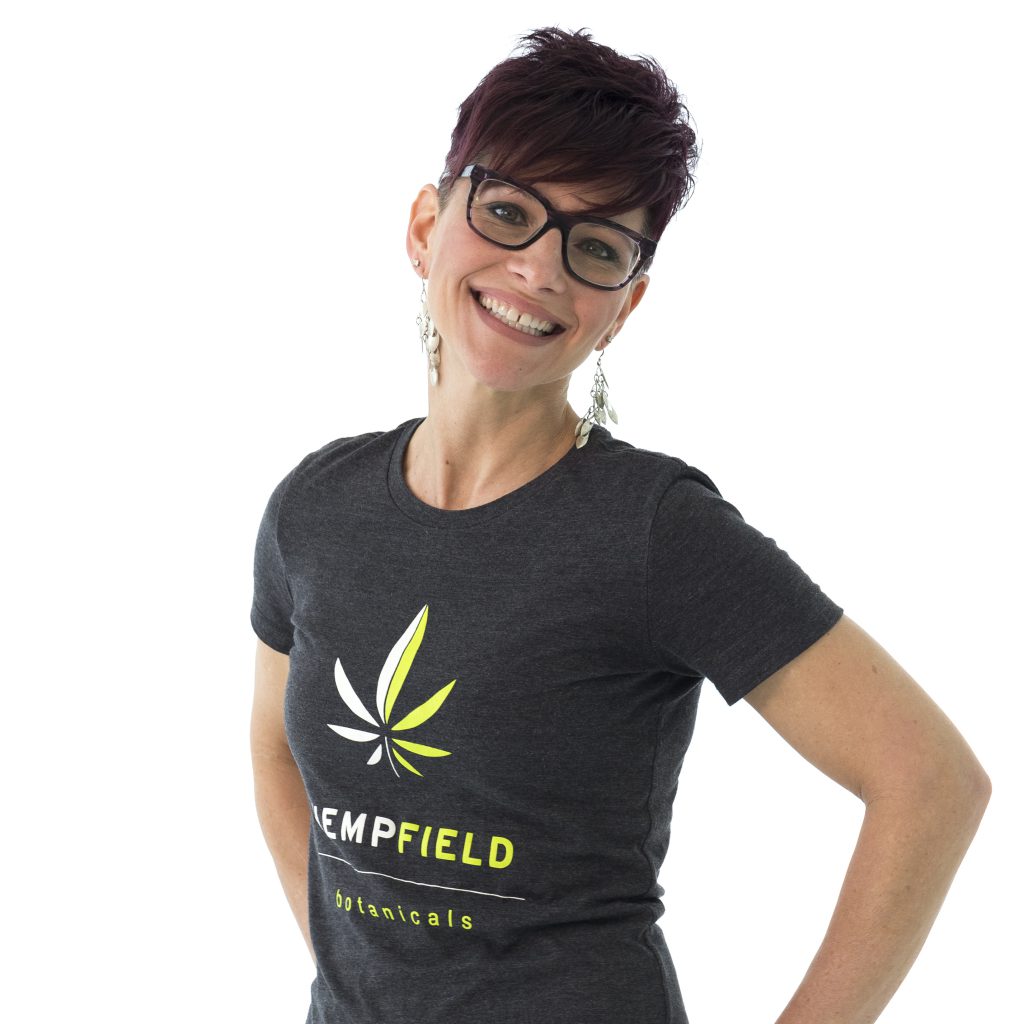 Heather
Heather, along with her husband Nathan, is co-owner of Hempfield Botanicals.
Among Heather's favorite activities are snuggling with her husband, Nathan and their furbabies, Emma (Boxer) and BeeBee (Boston Terrier). She LOVES to garden, bake, hike, camp, and spend time on the water in her kayak. She can even roll that baby! Heather's passion for the environment and animals extends to her lifestyle as a plant-based diet enthusiast. She is hopelessly obsessed with sunshine and warm weather so throughout the Pennsylvania winter, you may notice her hibernating inside. You might be interested in knowing that Heather can take any song on the radio and instantly replace the lyrics with new, off-the-wall lyrics just to make people laugh. She can also dance to that new song like no one's business!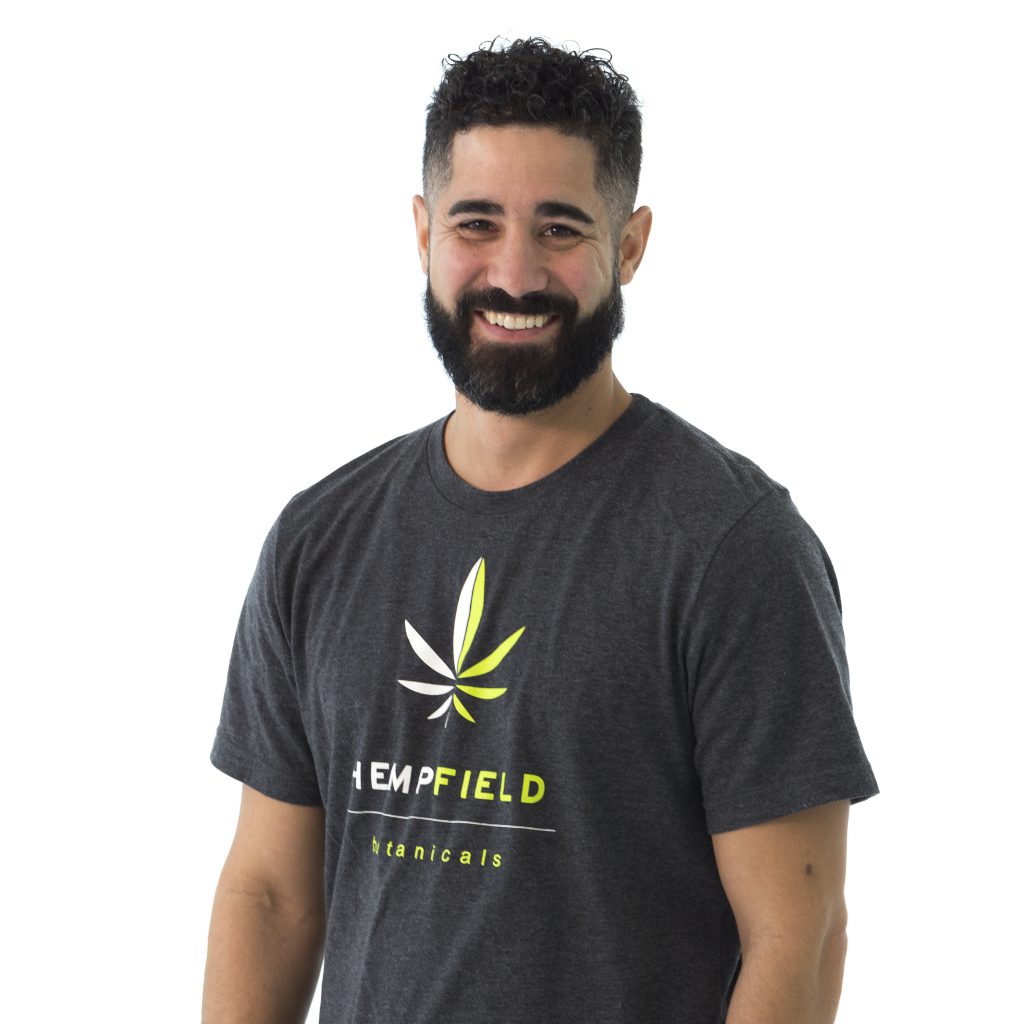 Nathan
Nathan, along with wife Heather, is co-owner at Hempfield Botanicals.
One of the Nathan's all-time favorite activities is snuggling with his wife Heather and their furbabies, BeeBee (Boston Terrier) and Emma (Boxer). He also enjoys getting out into the great outdoors to rock climb and kayak. Nathan also LOVES to jump out of perfectly good airplanes – with a parachute of course. Like Heather, Nathan also follows a plant-based diet, and he's especially fond of Vietnamese food. If you ever go food shopping with him, you'll find he has a particular talent for singing out loud in the grocery store to grocery store music.
FORMULATION TEAM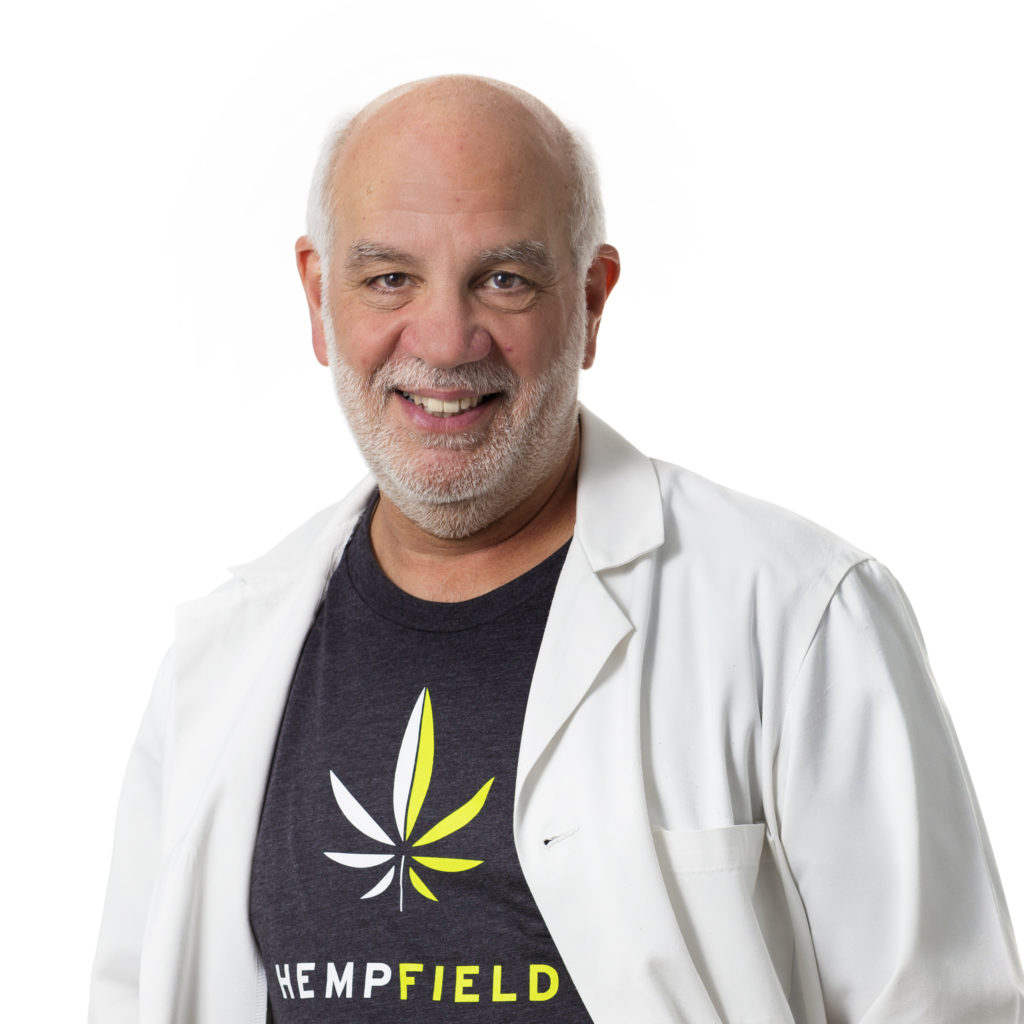 John
John has been involved in the development of numerous Hempfield Botanicals products over the past year and brings 44 years of pharmacy experience. He consistently demonstrates his expertise, leadership, motivation, and the training necessary to carry out the mission of our company.
During his career, John has owned, expanded, improved, managed, and sold three independent retail and two start-up compounding pharmacies.
John will be developing additional Hempfield Botanicals CBD products and will serve as an internal leader of the organization. John has held many pharmacy industry related positions, such as being a consultant to the PA Department of Public Welfare, consultant to the PA PACE prescription program, and an active member of the Value Drug Company co-op in Altoona, PA. John is currently licensed as a registered pharmacist in Pennsylvania and Texas.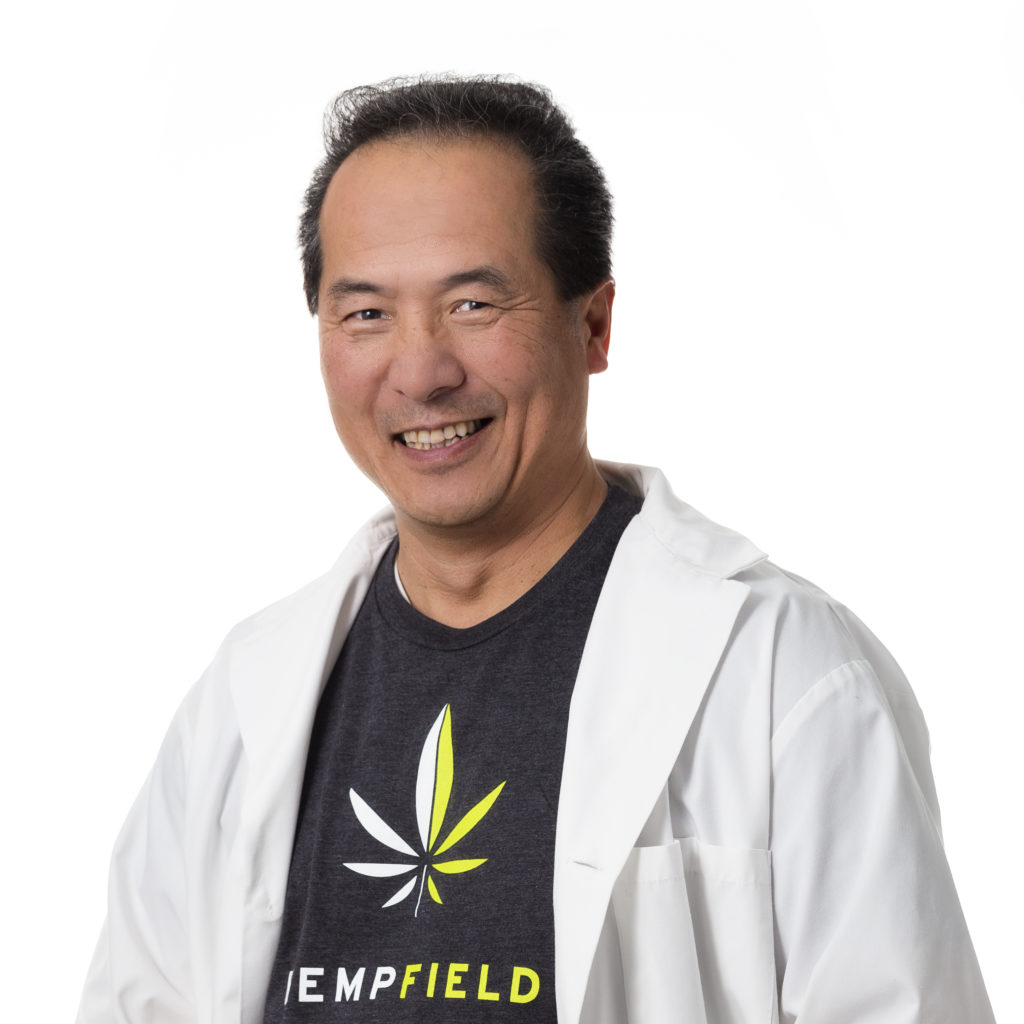 Tzuo
Tzuo (pronouced Cho) is a Pharmacist and Chemical Engineer with experience in the cannabis, healthcare, information systems and chemical industries and he possesses skills in manufacturing, project management, marketing, pharmacy operations and process improvement.
Tzuo's educational background includes a Bachelor of Science in Chemical Engineering from the Pennsylvania State University and a Bachelor of Science in Pharmacy from Temple University. His certifications include CPR, Immunization, Medication Therapy Management and Medicinal Cannabis. Tzuo's Pharmacy licenses are active in the states of Pennsylvania and Florida.
MARKETING TEAM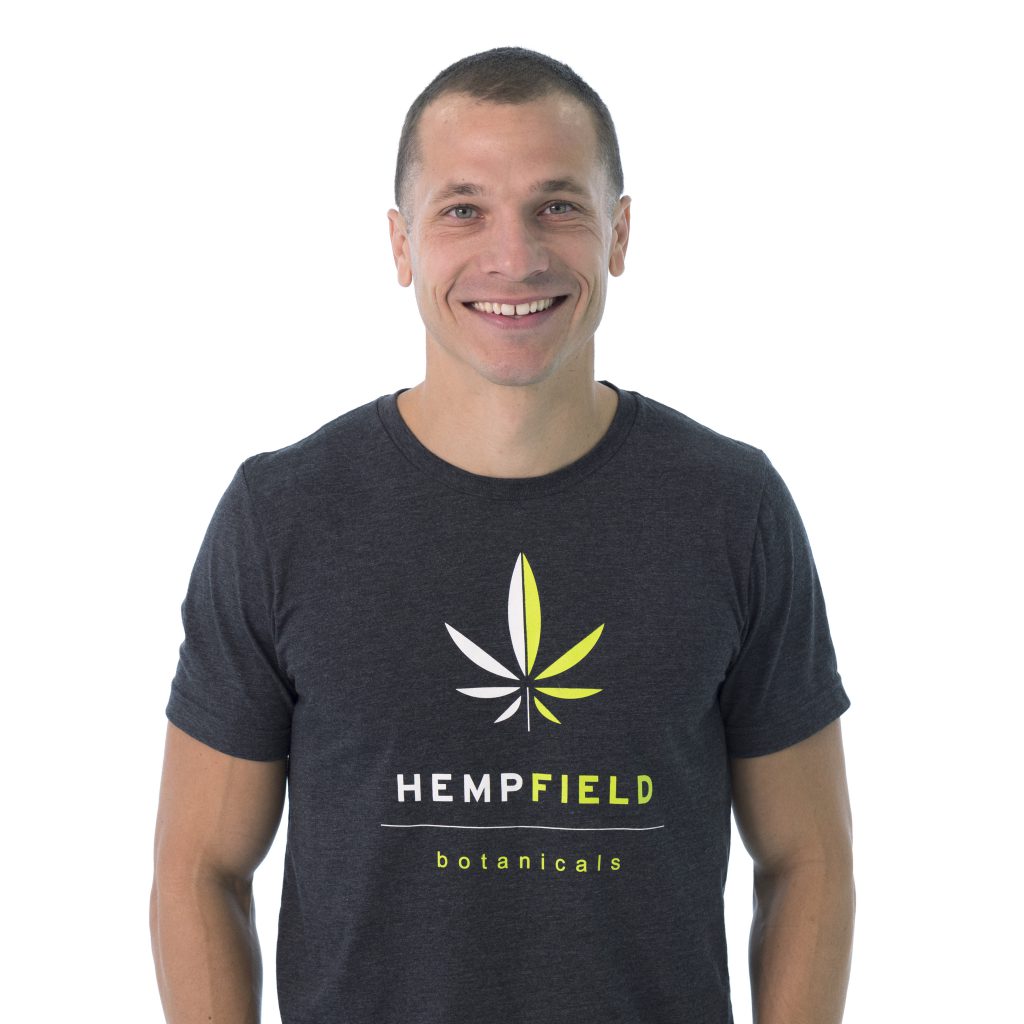 Matt
Matt is the head of Marketing at Hempfield Botanicals and is in charge of making sure everyone in the world (ok, maybe not everyone, but as many people as possible) knows about our awesome products.
When Matt is not sharpening his marketing skills, you can find him spending time with his wife, Helen, and their spunky daughter, Caroline. If he's not enjoying family time, you can bank on Matt being at a Spartan Race, or at the gym (preparing for a Spartan Race)! He's also a big fan of spending time in nature, especially if it includes his two dogs, Athena and Buddy Boy. Matt is an enthusiast of healthy eating and healthy living, which is why he LOVES promoting Hempfield Botanicals – it's something he passionately believes in.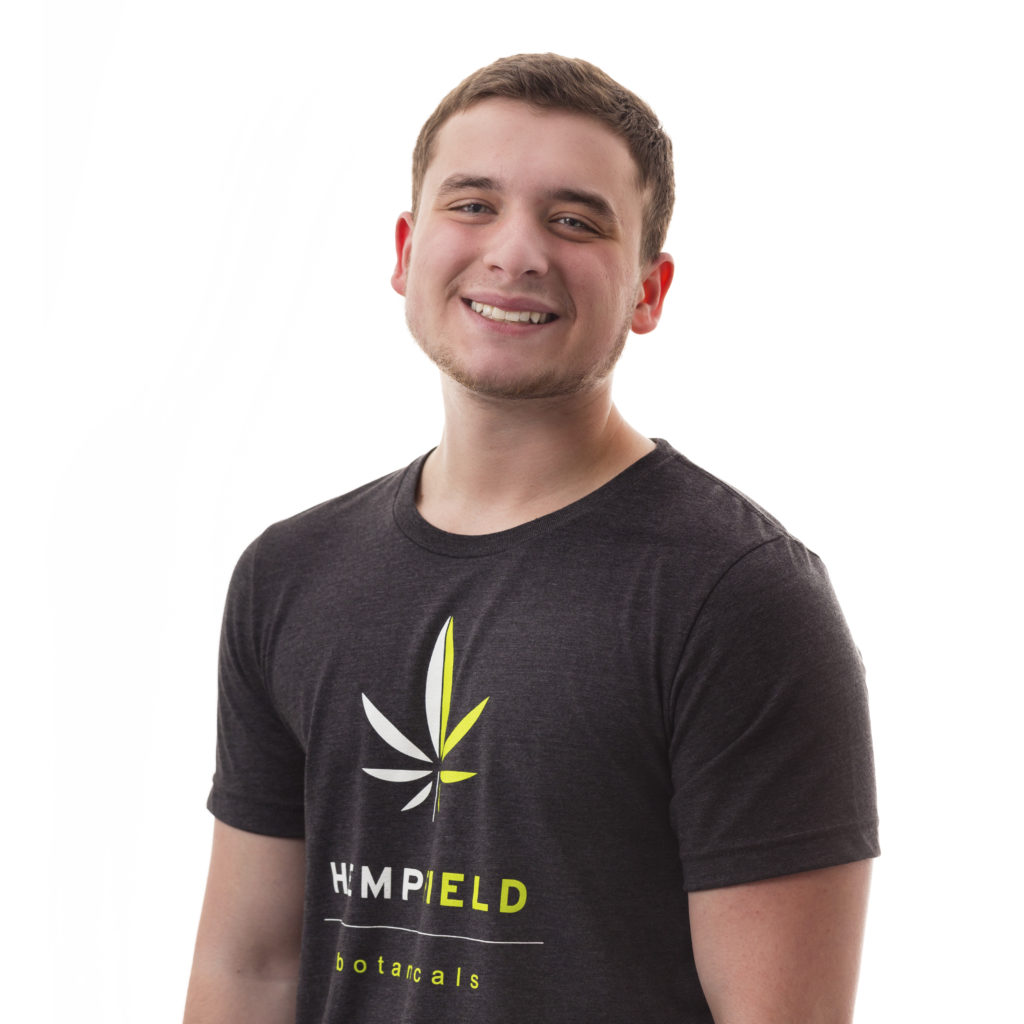 Connor
Our marketing assistant Connor stays active and buff by working out and playing sports. Before attending the Fox School of Business at Temple University to pursue his marketing degree, he played ice hockey for 14 years.
When Connor wants to chill, he enjoys grabbing a bite to eat with his friends and producing music. His superpower is dressing sharply (a.k.a "awesomely cool"), and his secret indulgence is binge-watching critically acclaimed TV shows. His favorite meal? Medium-rare filet mignon.
SALES TEAM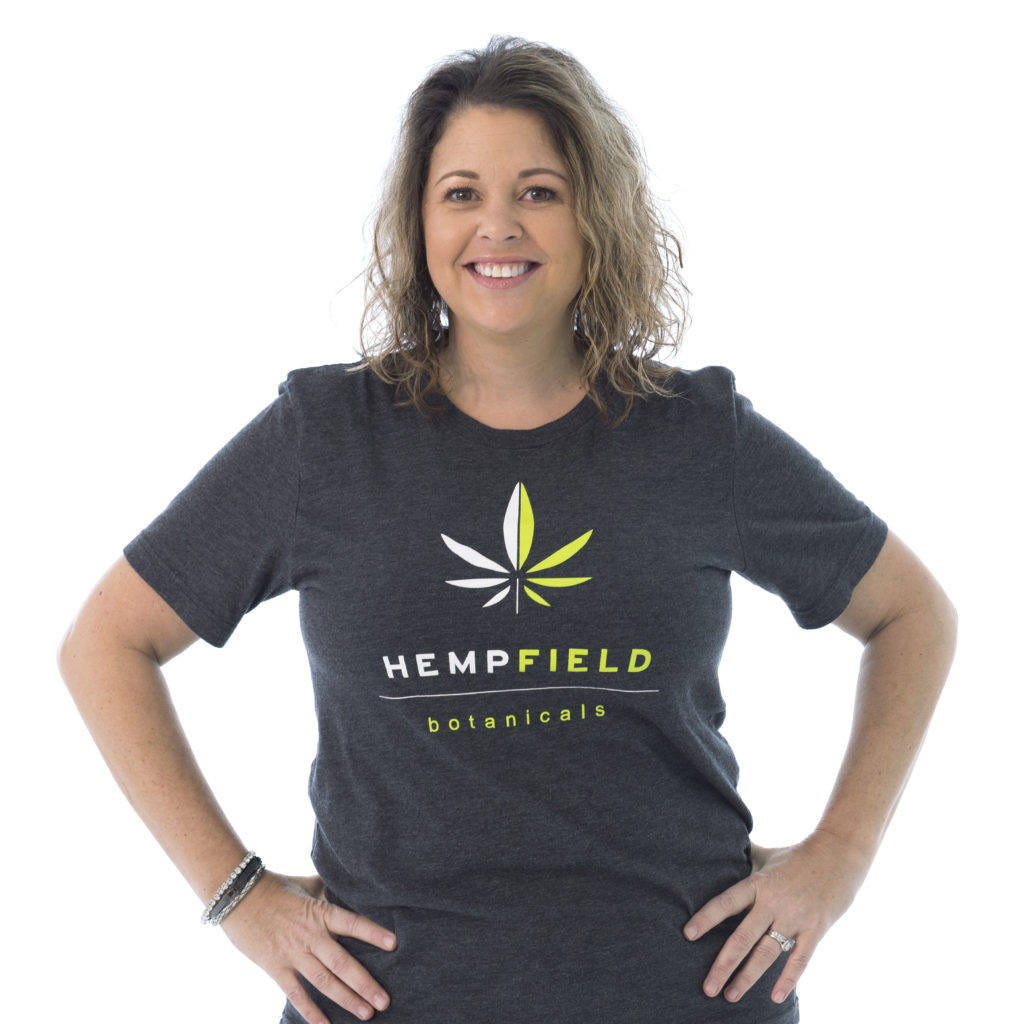 Erica
Erica, our VP of Sales, has become a fan favorite with our spa partners and retailers because of her energy and contagious enthusiasm. Her hidden talents include singing, dancing, and cooking up "one-dish wonders" that would impress the likes of Rachel Ray. Erica is partial to pasta, anything fresh from the garden, homemade apple pie, and pizza.
In her spare time, Erica loves supporting her daughter Mallory at her sports events and in her growing love of art, enjoying family gatherings, planting flowers, and gardening. Her favorite ways to unwind include beach trips with her awesome girlfriends, pedicures, shopping, watching "This is Us," and escaping reality via the latest shows on Bravo.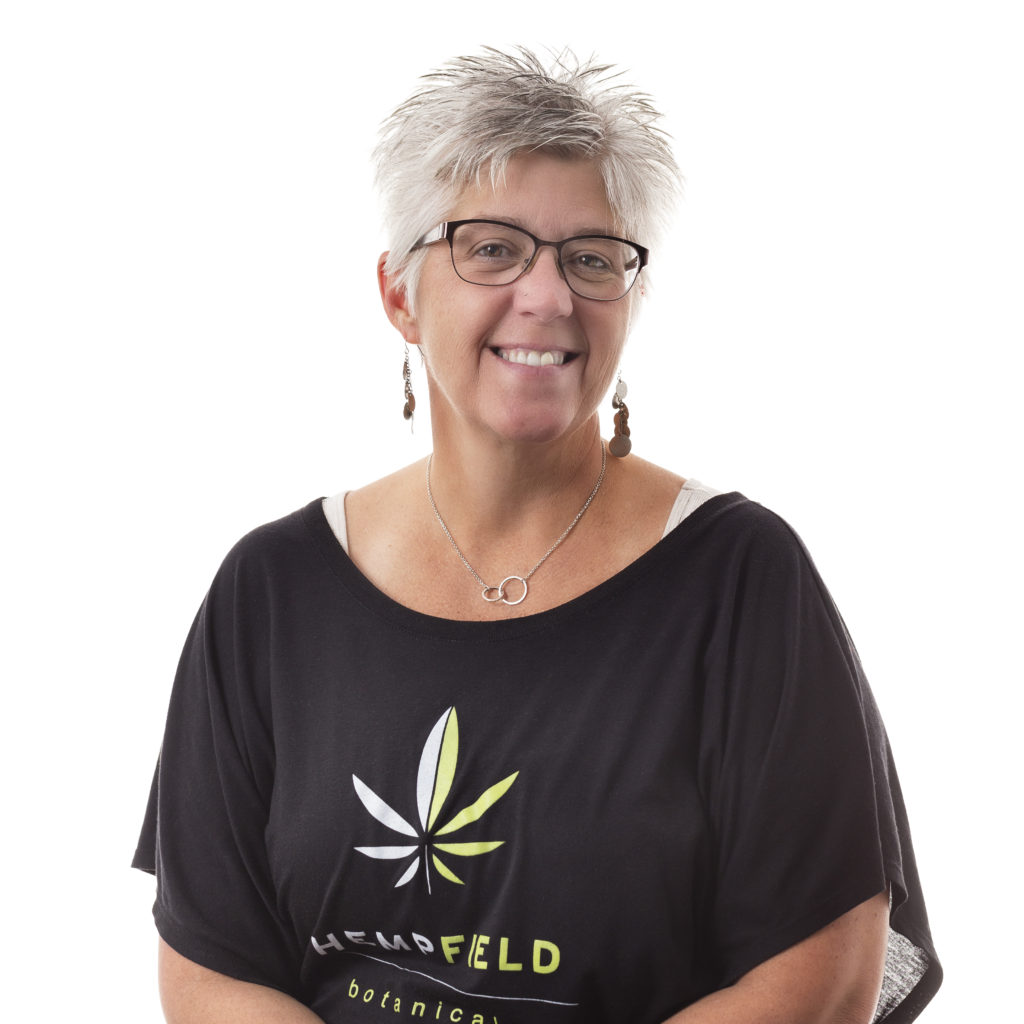 Lori
Sales Executive bio coming soon!
When Lori, our Sales Executive, isn't talking with our customers, she makes the most of her time with her grandchildren (Halyn, Kane, Chase, and Rowan) and Bella, her blue-nose pit bull terrier. She loves being outdoors and taking trips to her family's cabin.
If you have a sweet tooth, you're in luck. Lori's secret talent is baking pies. Yum! Other fun facts about her include her passion for dancing and inability to resist mint chocolate chip ice cream.
SUPPORT TEAM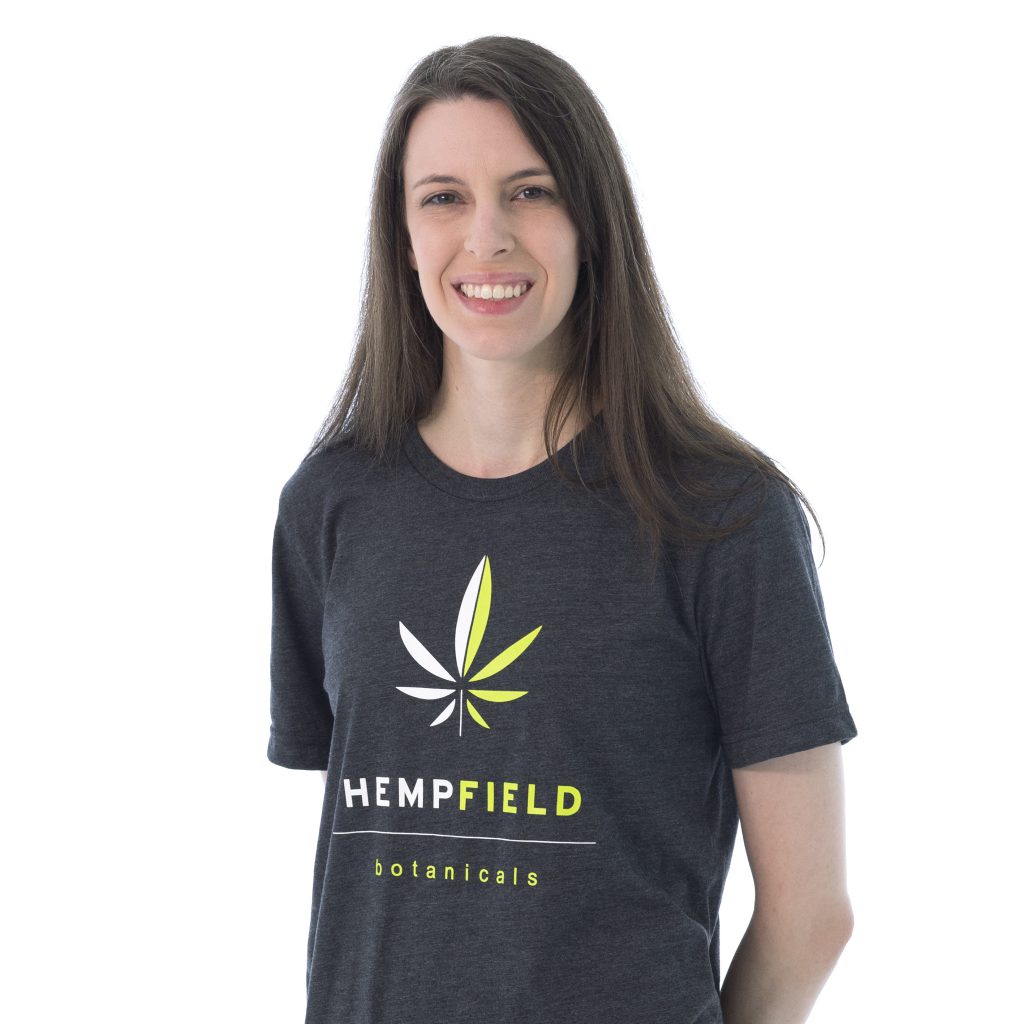 Elizabeth
Elizabeth, our Executive Assistant, is our go-to-girl for just about everything around Hempfield Botanicals.
In her spare time, you'll likely find this voracious reader with her nose in a book. Elizabeth also enjoys spending quality time with her husband, Chad, knitting and playing the piano. While any kind of pasta dinner scores points with her, mac and cheese (the real deal, not the boxed stuff) is the way to her heart. Oh, we should warn you that she's "the jump rope queen." Care to challenge her? We wouldn't recommend it! Elizabeth aspires to one day live in a quiet and quaint small town.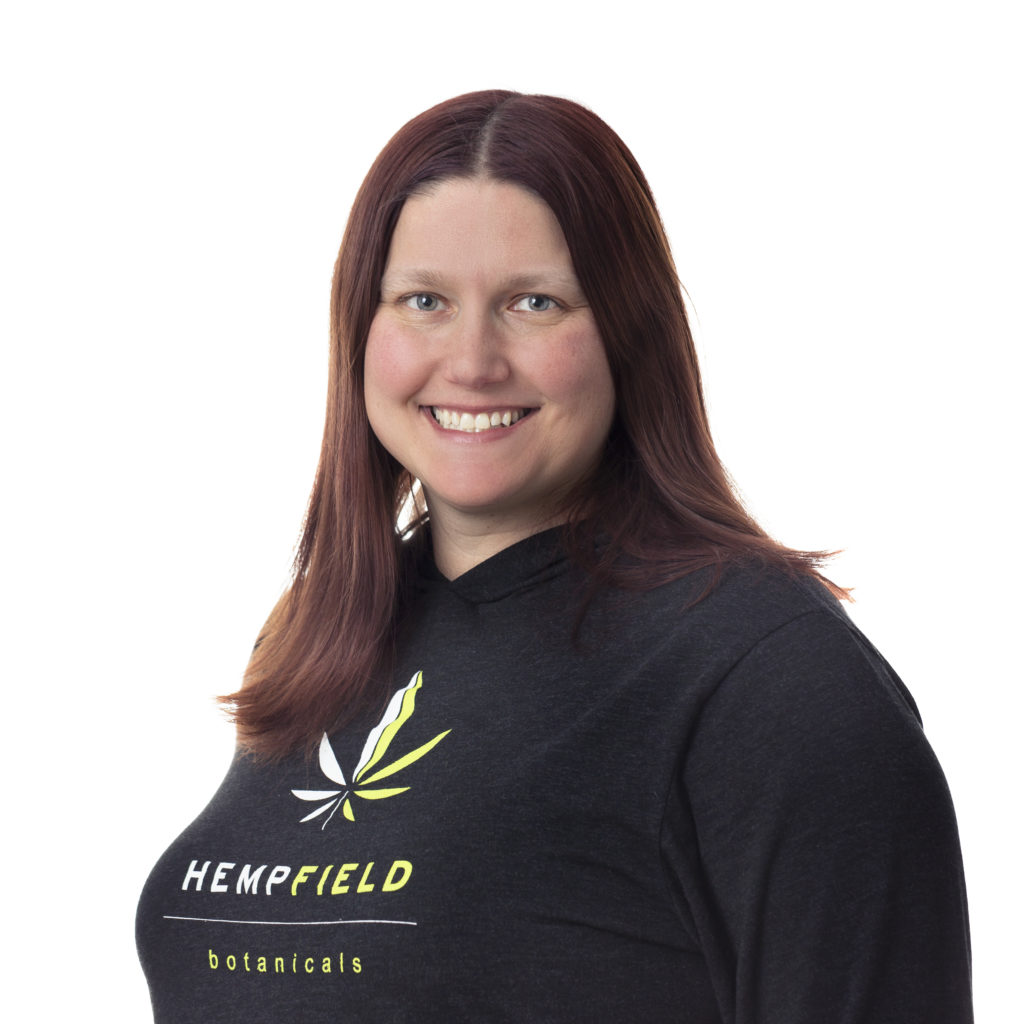 Heather
"Creative," "competitive," and "collector" are among the adjectives to describe our Administrative Assistant, Heather.
She loves sewing, making Halloween costumes for her children, baking and cooking from scratch, and repurposing old items into something new. In her senior year of high school, she won the Home Economics award. Ha! Take that, Martha Stewart! Heather admits to owning an obscene amount of colored pens and Sharpie markers.
A few of her favorite pastimes include planning parties, going on road trips and to the cabin with her family, hiking, and thrift shopping.
Heather has been married to her husband Christopher for over 20 years; they dated for just four months before he popped the question! Someday, she hopes to have goats and more tattoos.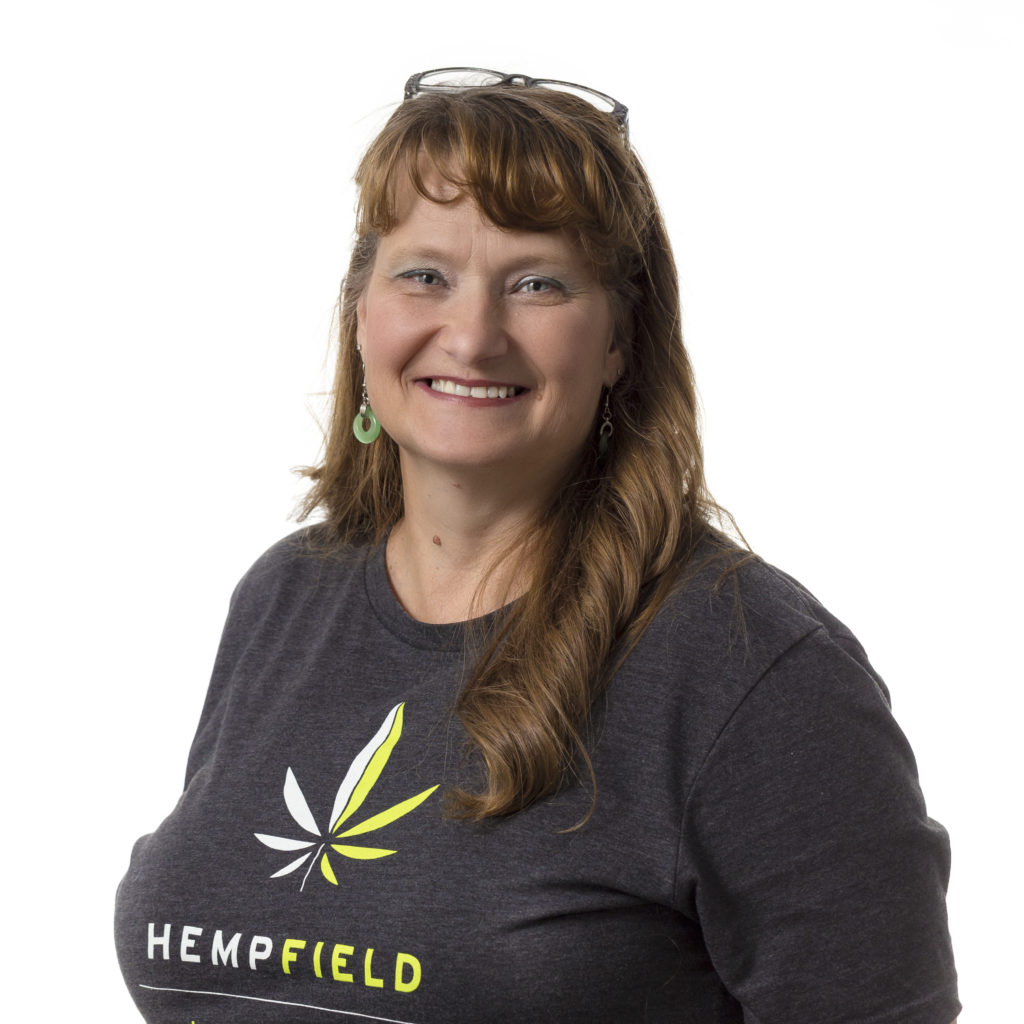 Karla
Accounting – Bio coming soon!
Karla has an affection for working with numbers—which serves her well as our Accounts Payable/Accounts Receivable specialist. When she's not keeping all of our financial accounts in order, she enjoys spending quality time with friends and family, especially her granddaughters Savannah, Ashtyn, Iyana, and Aalyiah. Karla loves outdoor activities with her husband Jeff, including tackling yard work, going on motorcycle rides, sitting by their koi ponds, and relaxing in their pool and hot tub.
Roasted pork is her fave cuisine. But in the event of a snack attack, her go-to is popcorn (any type will do!).
PRODUCTION TEAM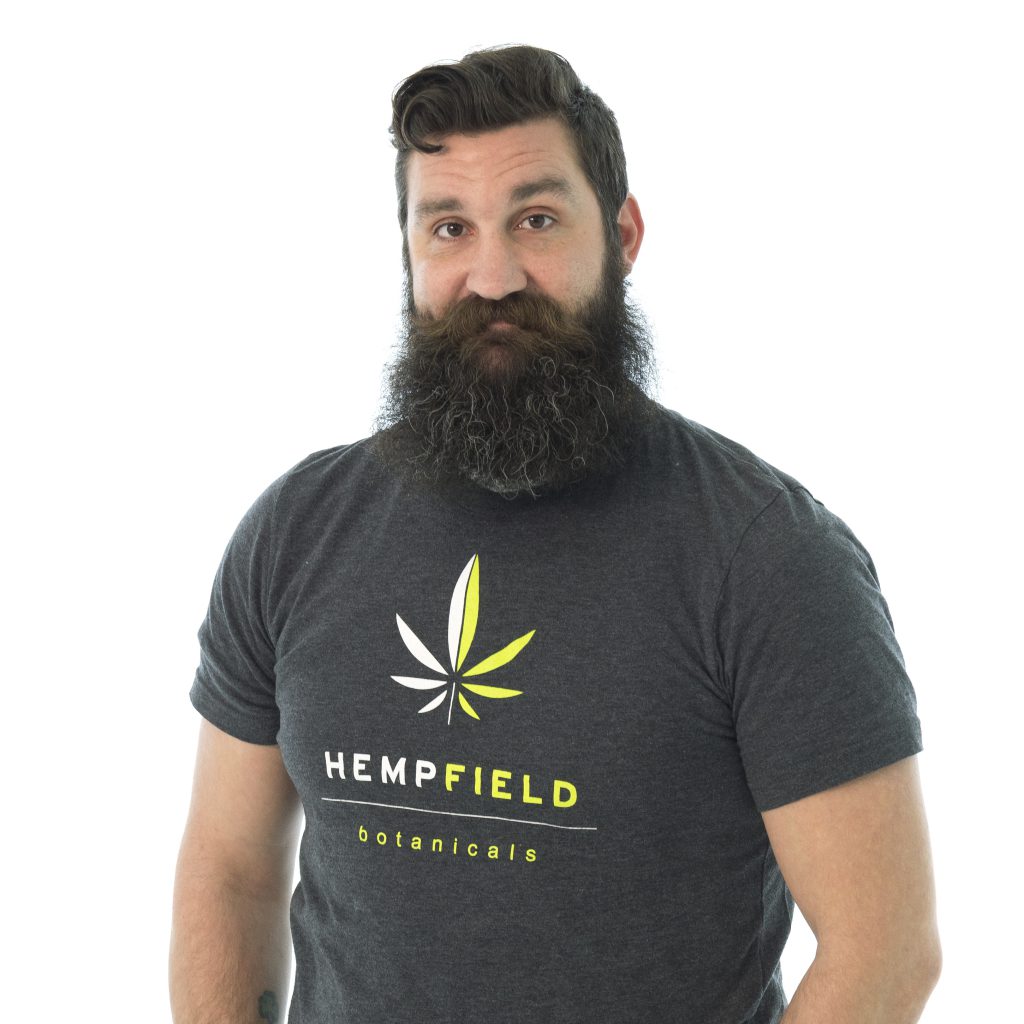 Tommy
Tommy rocks as our Production Team Manager at Hempfield Botanicals.
Besides making sure every product meets the highest standard, he lives for adventure and being an awesome dad to his daughter, Breanna. Impromptu road trips, travel to exciting destinations, camping, and drawing/painting reign at the top of his list of favorite things to do. A pizza connoisseur, Tommy loves all varieties and would eat it for breakfast, lunch, and dinner every day if given the opportunity. He's also accomplished at tossing pizza dough in the air—eat your heart out Papa John! In addition to that hidden talent, Tommy also has a green thumb and a flair for gardening. Meticulously focused and self-disciplined nearly always, he does admit to one guilty pleasure that he can't resist—donuts.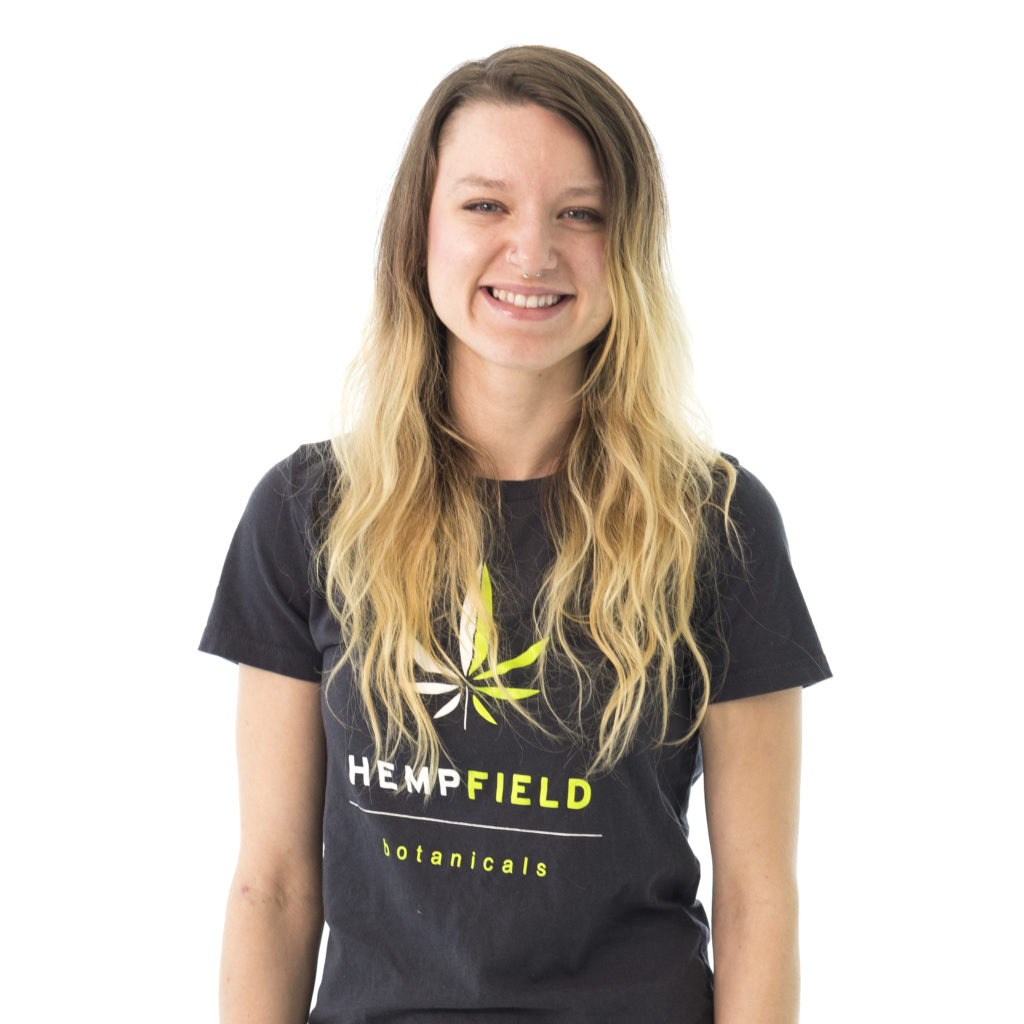 Brynn
Meet Brynn—musician, reader, cook, and our Production Team Leader.
With a flair for songwriting, singing, and playing guitar, Brynn loves rock and roll and the blues. She's enamored with books about herbs, botanicals, and holistic healing. Her guilty indulgence? Food shopping, especially to procure the ingredients she needs to make sauces to complement the meals she creates. Kids and animals rank among her all-time favorite living things. Given the choice for dinner, there's a 97.5 percent chance that Brynn will choose Potatoes Rösti.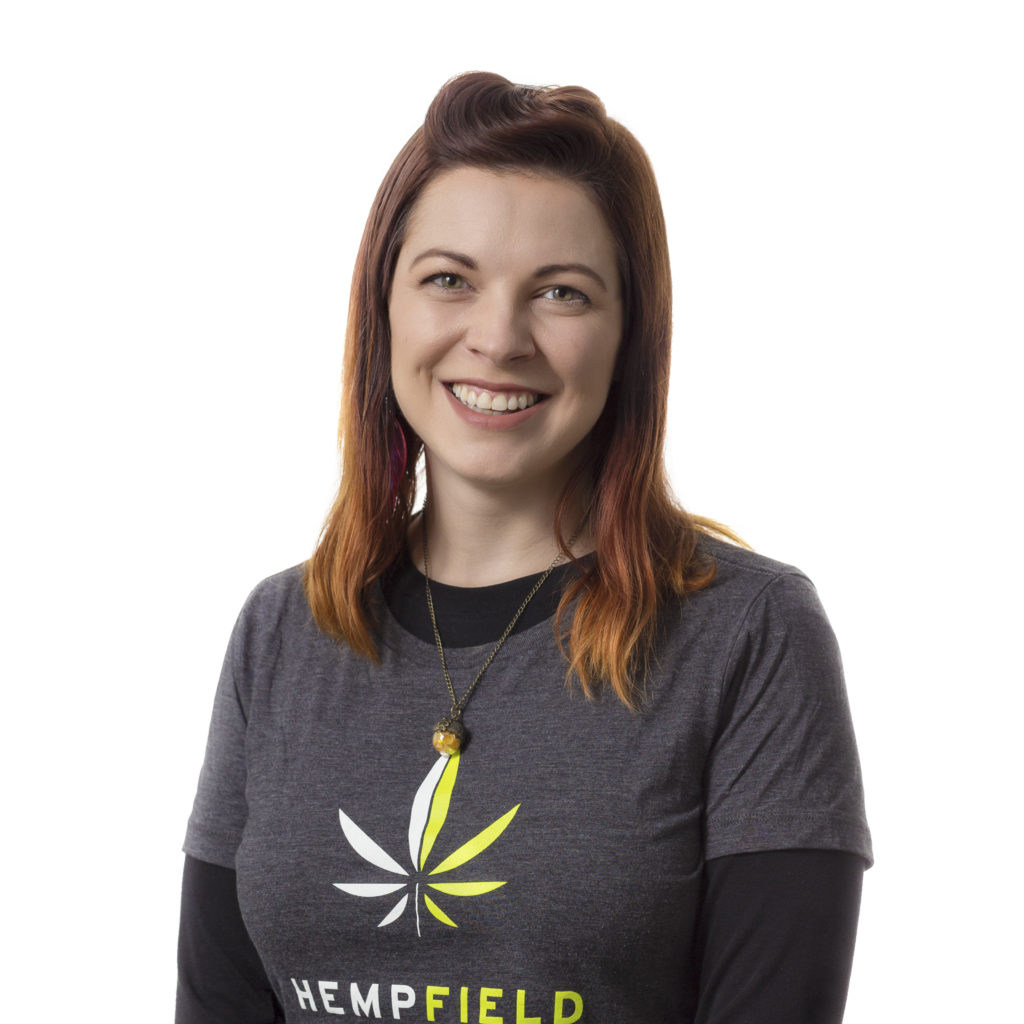 Jenny
Quality Control – Bio coming soon!
Jenny, our quality control enforcer, enjoys many creative pursuits in her free time. She loves painting, photography, writing poetry, and designing costumes—and she's a Kripalu-certified yoga instructor and meditation specialist to boot!
Oh, but there's more! Jenny was once part of a professional ballet company and a gold medal soloist in competitive tap dancing. Her hidden talent is playing the flute, alto flute, and bass flute. Her not-so-hidden talent is cuddling with her rescue greyhound, Crow. Guilty pleasures include watching Dr. Who, sweating out stress at Zumba classes, and creating playlists for yoga classes.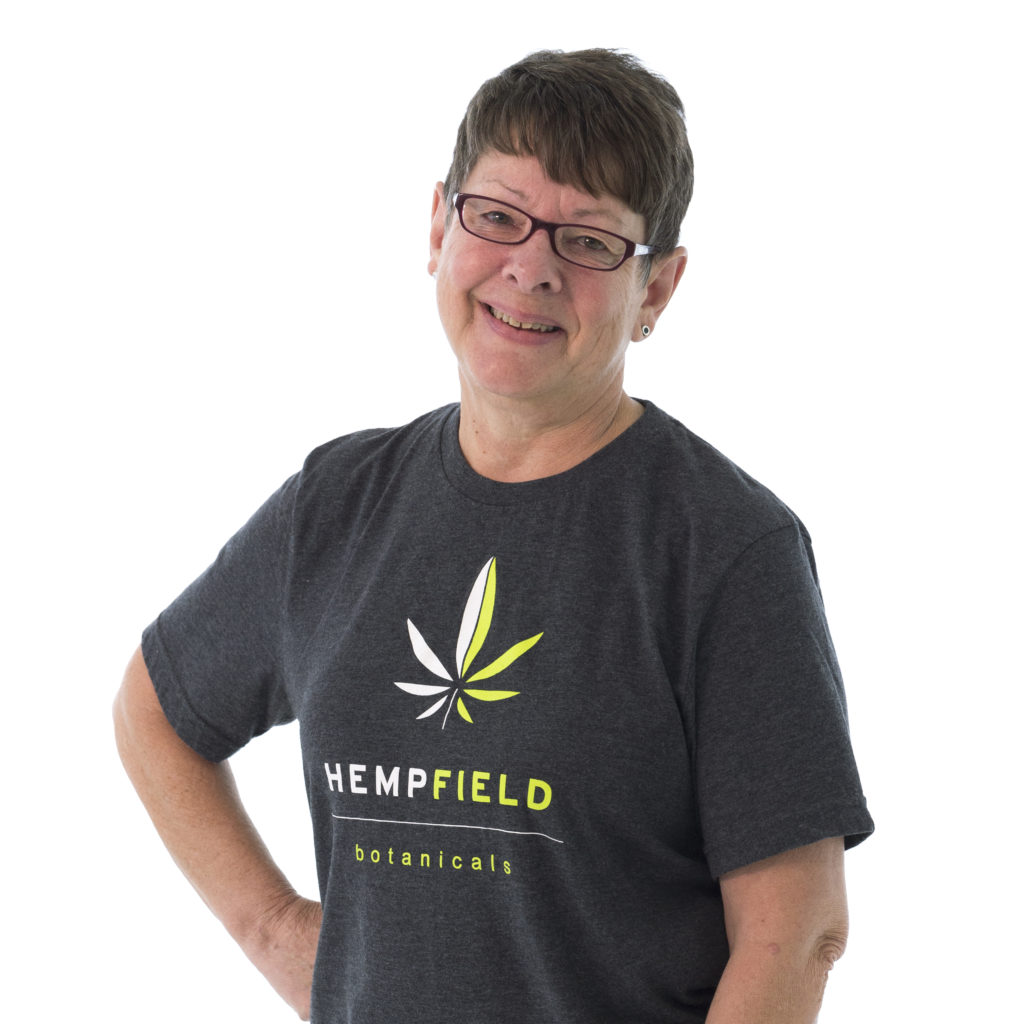 Sherry
Sherry, our Production Assistant, likes to spend her free time with her family and Molly, their soft-coated Wheaten Terrier.
Her preferred ways to get away from it all are going camping or enjoying the sun, sand, and surf at the beach. Her favorite culinary indulgences include bruschetta pizza and desserts of nearly any sort. For entertainment, she loves watching the TV series, "The Good Doctor"—and she's always up for a friendly game of cards!
Sherry has mad crocheting skills. Prior to joining our team, she spent 35 years in the manufacturing industry, 30 of which she served as a line leader and mentor to other employees.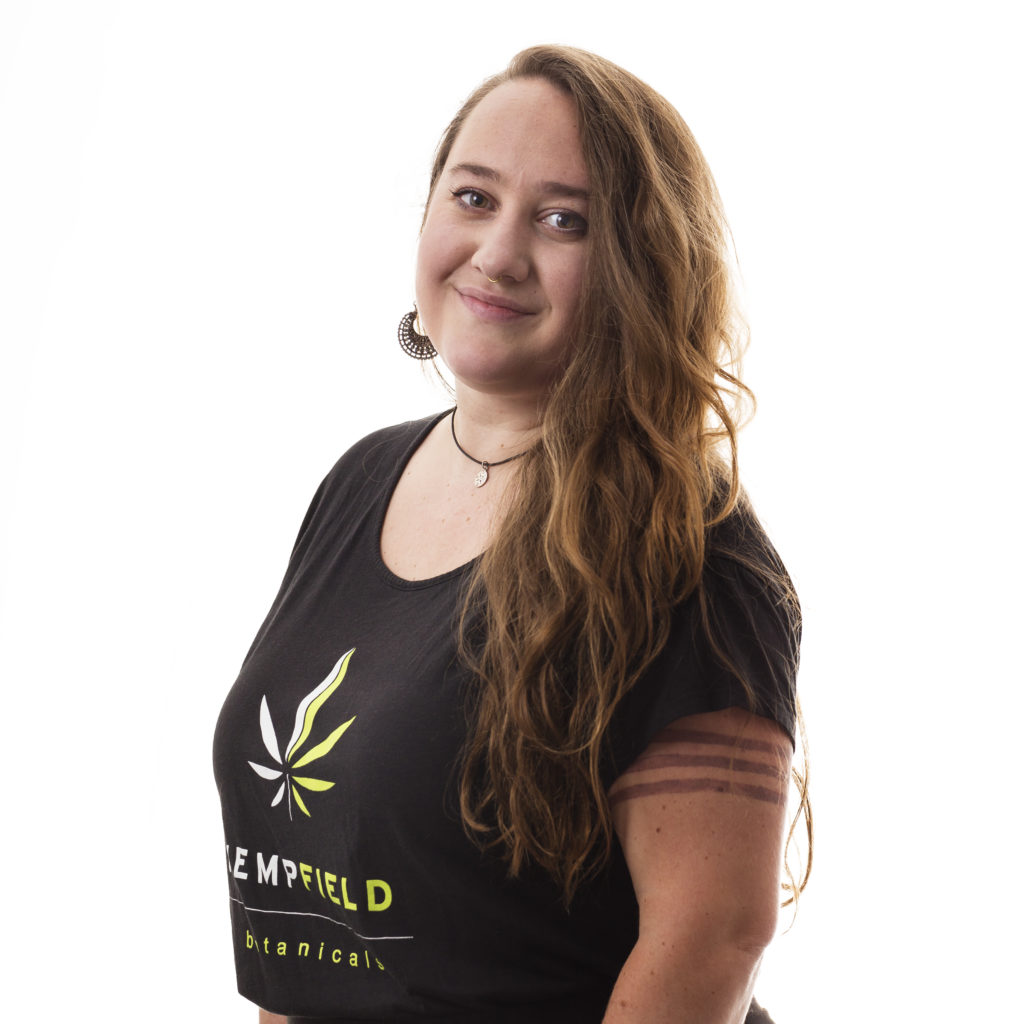 Laura
Oh, but there's more! Jenny was once part of a professional ballet company and a gold medal soloist in competitive tap dancing. Her hidden talent is playing the flute, alto flute, and bass flute. Her not-so-hidden talent is cuddling with her rescue greyhound, Crow. Guilty pleasures include watching Dr. Who, sweating out stress at Zumba classes, and creating playlists for yoga classes.
Our fearless production assistant, Laura, has an affinity for adventure. In fact, she has hitchhiked across 48 states with her dachshund, Lupe! Laura loves the great outdoors—collecting plants, camping, swimming, and doing most anything else outside. She enjoys traveling and especially discovering new beers at the local breweries she visits while road-tripping.
With a knack for artistry, Laura's talents include painting, hand-stitching, and weaving. In her downtime, you might find her binge-watching addictive TV shows and listening to cheesy 80s music.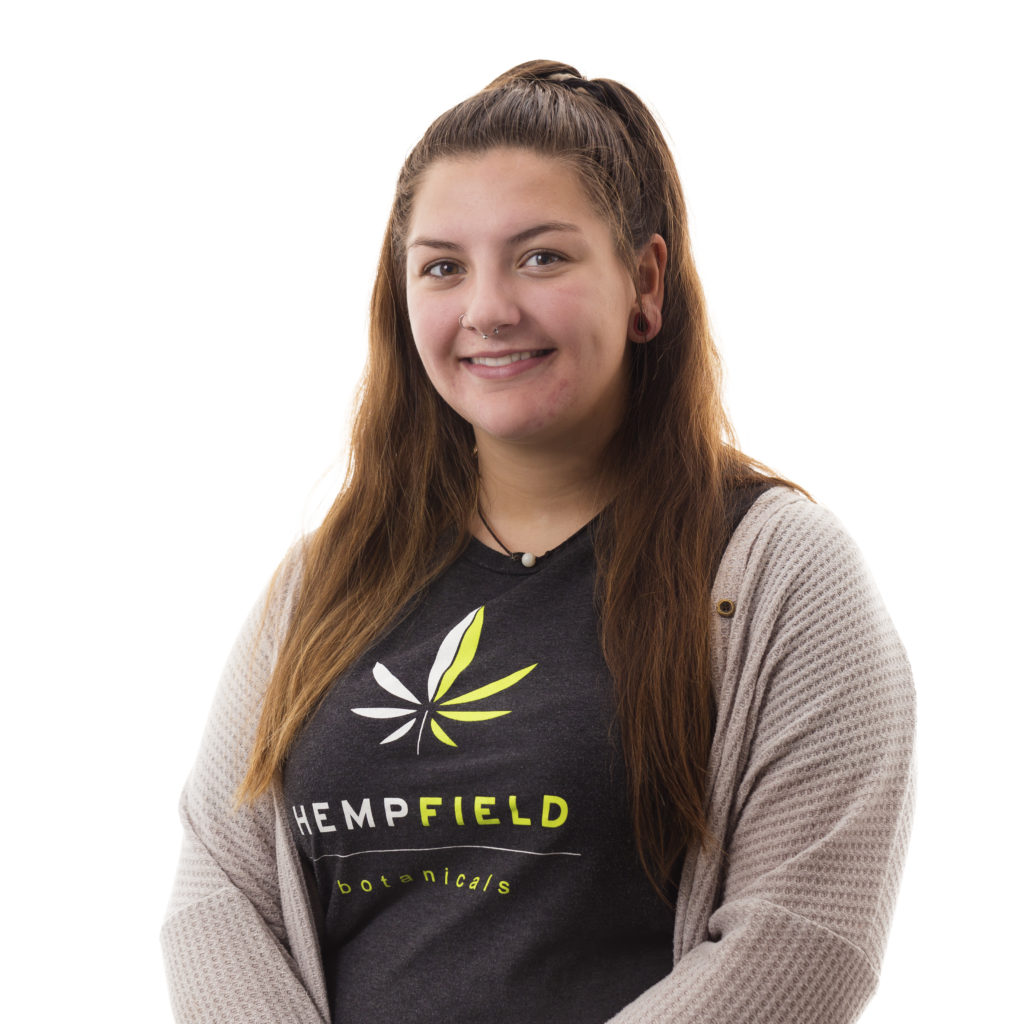 Megan
Production Assistant – Bio coming soon!
Megan thrives on creativity, a trait that serves her well as our production assistant. In her spare time, she loves to paint and make music on her guitar. By the way, she plays a mean harmonica, too!
Megan adores animals, particularly her mini-dachshund, Honey. She finds staying up way past her bedtime hard to resist. When hunger strikes, Megan's go-to is chicken of any kind.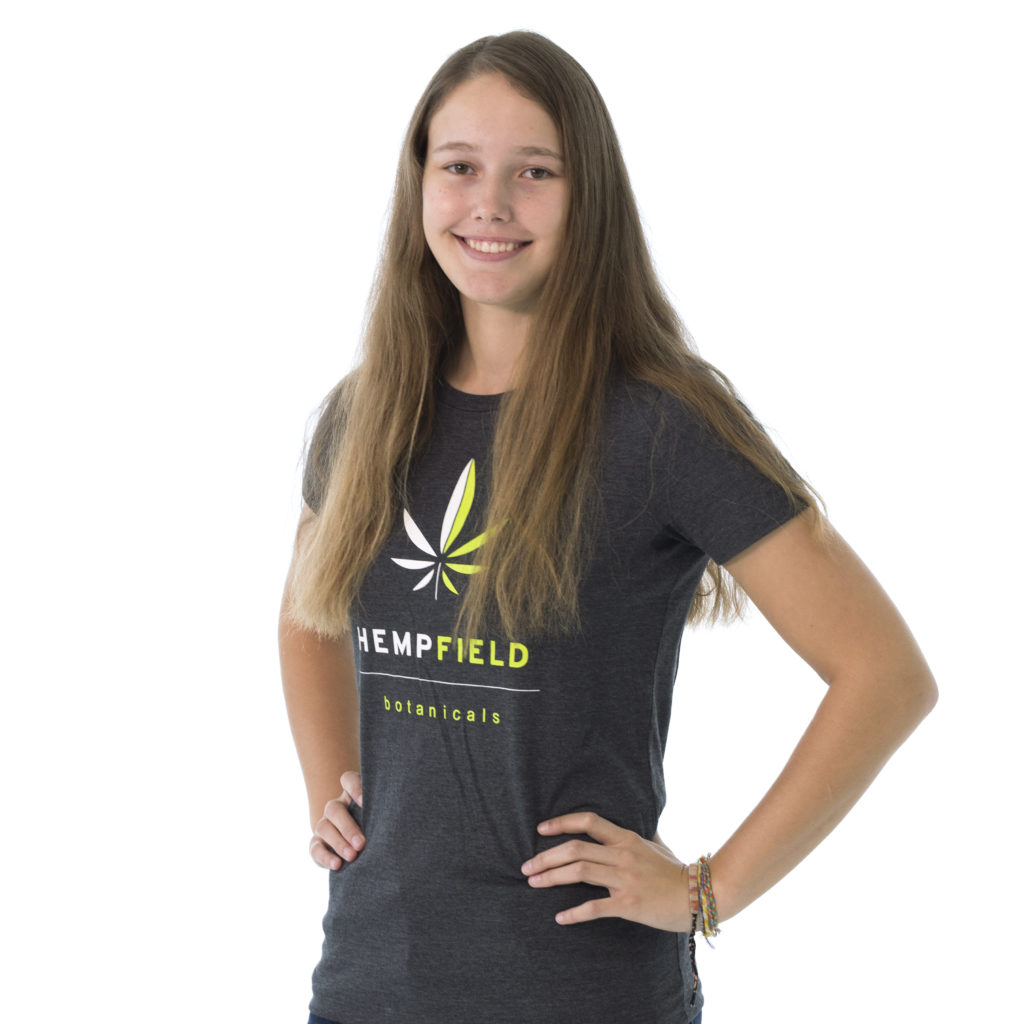 Jade
Our Production Assistant, Jade, has a flair for athletics and art. She plays softball (catcher), loves hiking, and enjoys painting with acrylics and drawing with colored pencils.
Jade has a passion for researching and trying natural remedies, which is just one of the many reasons why she fits in so well here!
She finds great satisfaction in taking road trips with her family. Her favorite foods are burritos and fresh fruits and veggies. One of her claims to fame is that she has watched every episode of the TV show "Friends." That's right, all 236 of them!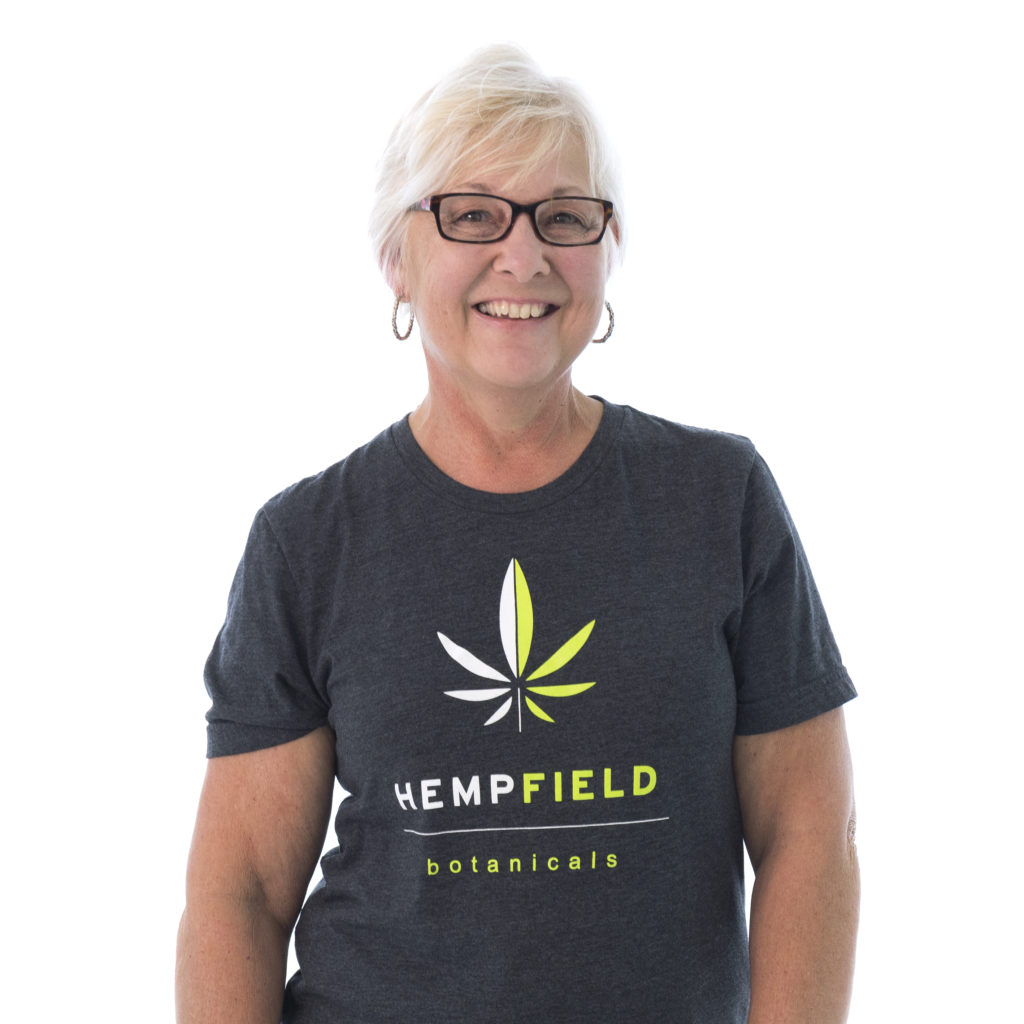 Connie
Connie, Production Assistant at Makes Scents Natural Spa Line, has over 6 years of experience in manufacturing and management. In her spare time she enjoys water aerobics, reading and spending time with her family and her Jug (Jack Russell and Pug mix), Reily, at their beautiful cabin in the mountains.
Don't let her quiet demeanor fool you, she actually has quite the poker face! Her game of choice is Hand & Foot, a partnership card game of skill and outplay. If you thought keeping track of the standard 52 cards was tough, trying playing with 208! Watch out, Connie is one amazing card player!
WARNINGS/CAUTIONS: These statements have not been evaluated by the Food and Drug Administration (FDA). Hempfield Botanicals products are not intended to diagnose, treat, cure or prevent any disease. Use only as directed. Keep out of reach of children. As with any health product, consult your physician before use if you are pregnant, nursing, have or suspect a medical condition or are taking any medications.