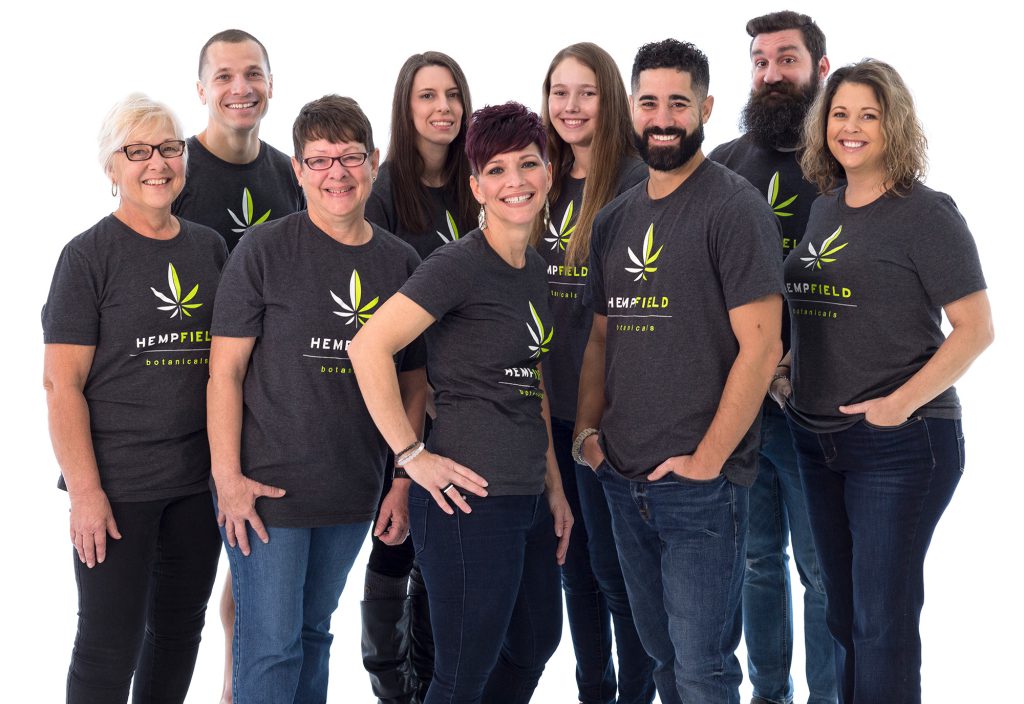 The Hempfield Botanicals team considers each other family, not just co-workers. We all come from different backgrounds and have unique passions and interests; however, we are all united by one common purpose: to create an ethical and people-focused company that provides the highest-quality CBD products on the market. Our goal is simple, yet profound – we want our CBD products to positively impact millions of lives. As a team, we are always having fun and make the most of every situation. In addition to our fun-loving nature, we are also some of the most detail oriented and hyper focused individuals you will ever meet. From everyone on our team, we want to thank you for trusting us with all of your CBD needs and we want to personally welcome you to our Hempfield Botanicals family!
---
MEET THE TEAM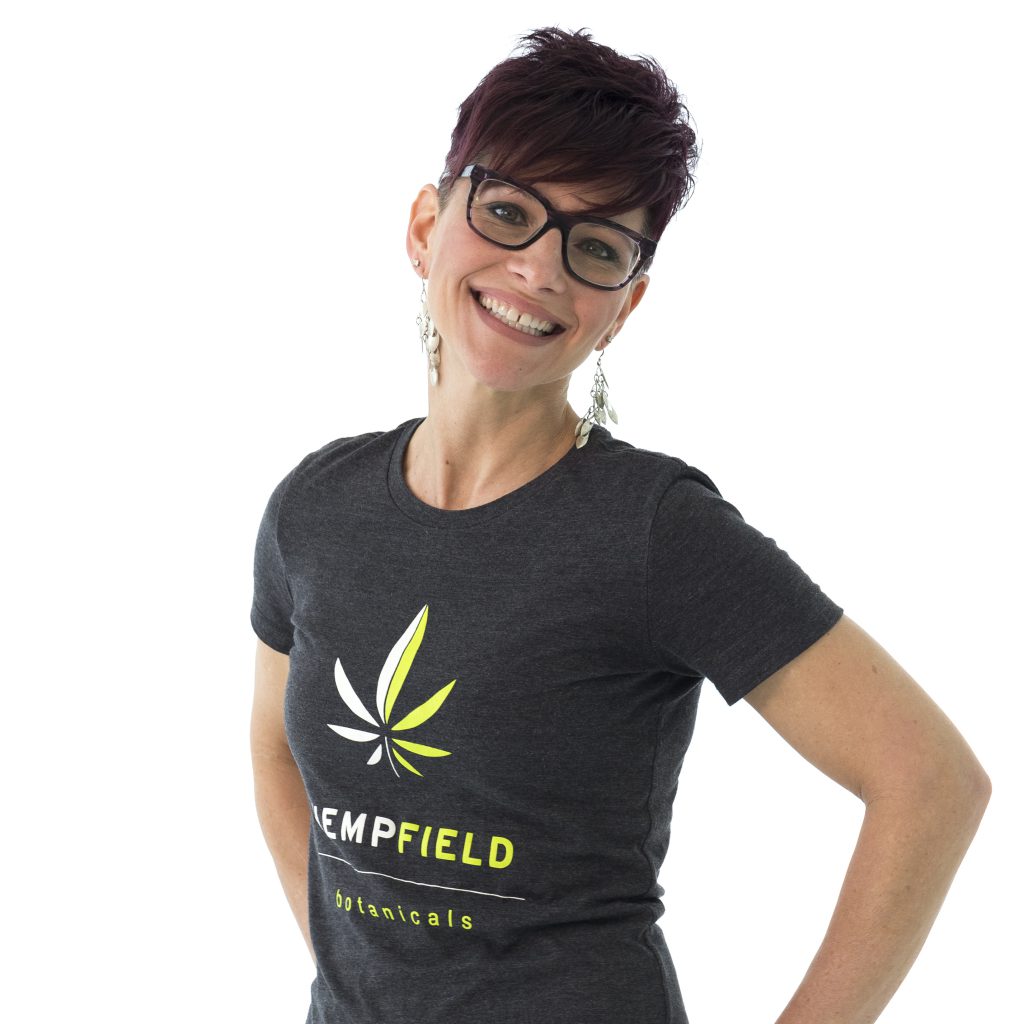 Heather
Heather, along with her husband Nathan, is co-owner of Hempfield Botanicals.
Among Heather's favorite activities are snuggling with her husband, Nathan and their furbabies, Emma (Boxer) and BeeBee (Boston Terrier). She LOVES to garden, bake, hike, camp, and spend time on the water in her kayak. She can even roll that baby! Heather's passion for the environment and animals extends to her lifestyle as a plant-based diet enthusiast. She is hopelessly obsessed with sunshine and warm weather so throughout the Pennsylvania winter, you may notice her hibernating inside. You might be interested in knowing that Heather can take any song on the radio and instantly replace the lyrics with new, off-the-wall lyrics just to make people laugh. She can also dance to that new song like no one's business!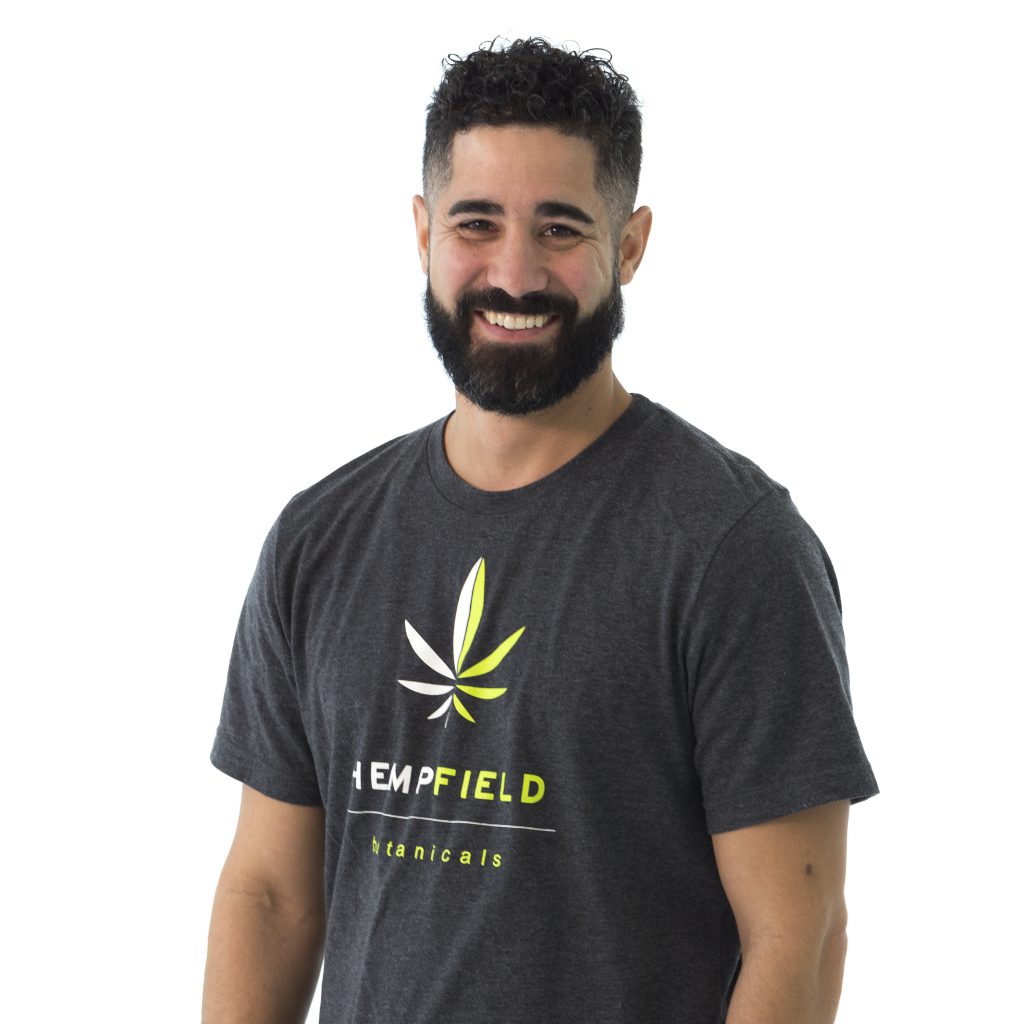 Nathan
Nathan, along with wife Heather, is co-owner at Hempfield Botanicals.
One of the Nathan's all-time favorite activities is snuggling with his wife Heather and their furbabies, BeeBee (Boston Terrier) and Emma (Boxer). He also enjoys getting out into the great outdoors to rock climb and kayak. Nathan also LOVES to jump out of perfectly good airplanes – with a parachute of course. Like Heather, Nathan also follows a plant-based diet, and he's especially fond of Vietnamese food. If you ever go food shopping with him, you'll find he has a particular talent for singing out loud in the grocery store to grocery store music.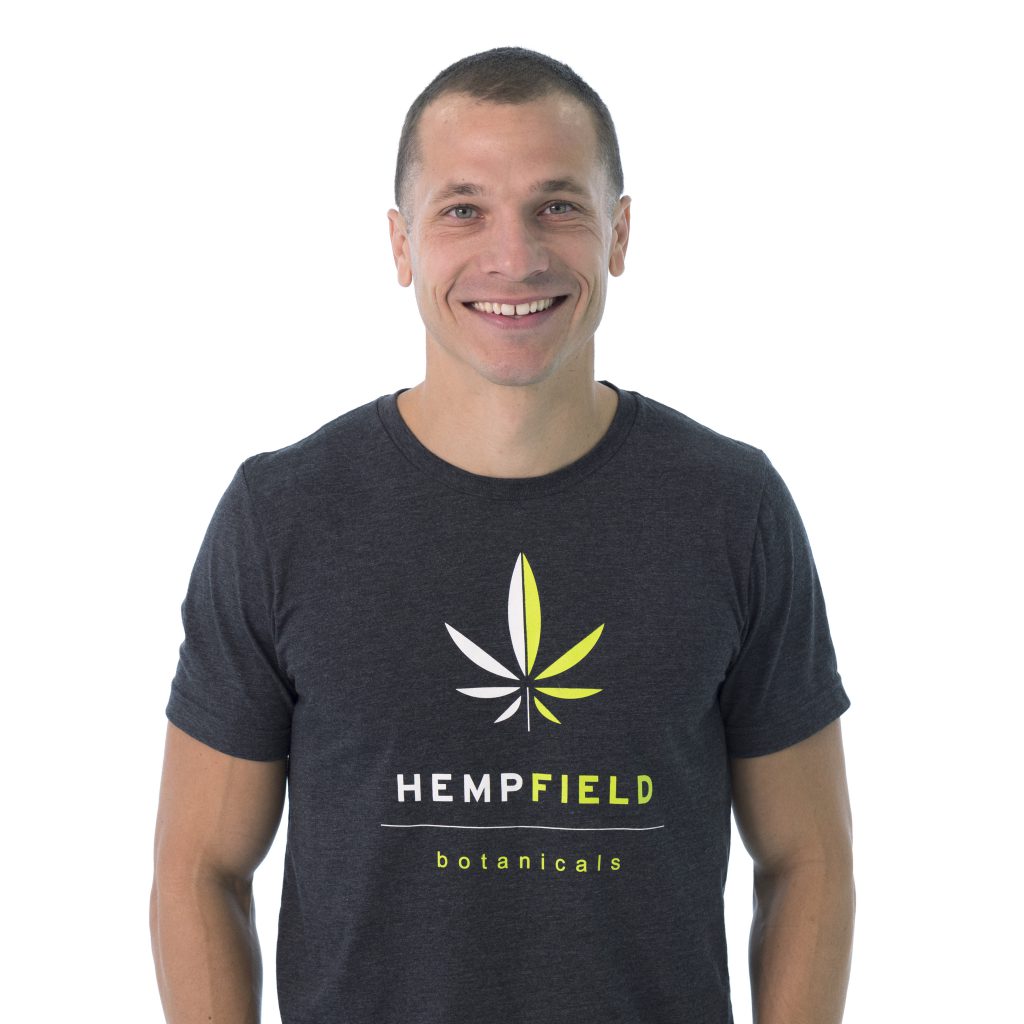 Matt
Matt is the head of Marketing at Hempfield Botanicals and is in charge of making sure everyone in the world (ok, maybe not everyone, but as many people as possible) knows about our awesome products.
When Matt is not sharpening his marketing skills, you can find him spending time with his wife, Helen, and their spunky daughter, Caroline. If he's not enjoying family time, you can bank on Matt being at a Spartan Race, or at the gym (preparing for a Spartan Race)! He's also a big fan of spending time in nature, especially if it includes his two dogs, Athena and Buddy Boy. Matt is an enthusiast of healthy eating and healthy living, which is why he LOVES promoting Hempfield Botanicals – it's something he passionately believes in.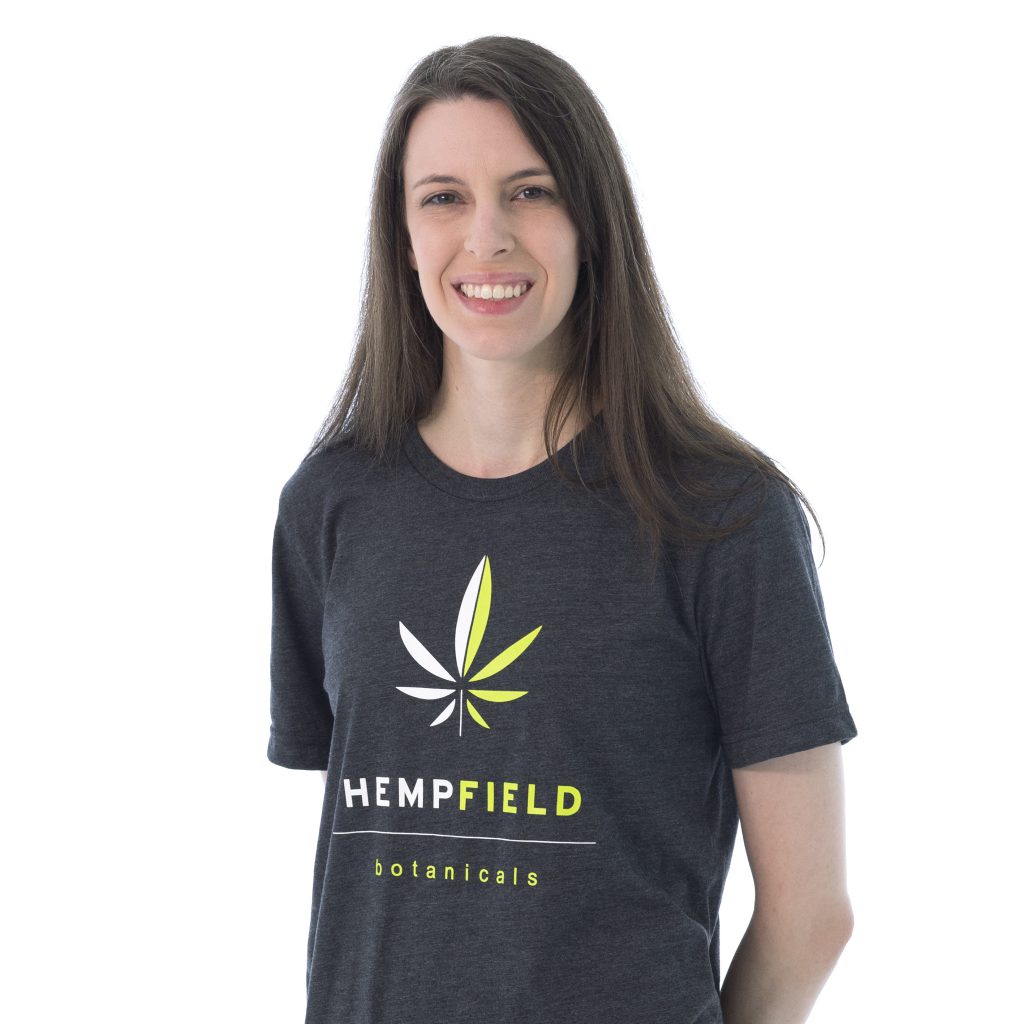 Elizabeth
Elizabeth, our Administrative Assistant and Customer Service Rep, is our go-to-girl for just about everything around Hempfield Botanicals.
In her spare time, you'll likely find this voracious reader with her nose in a book. Elizabeth also enjoys spending quality time with her husband, Chad, knitting and playing the piano. While any kind of pasta dinner scores points with her, mac and cheese (the real deal, not the boxed stuff) is the way to her heart. Oh, we should warn you that she's "the jump rope queen." Care to challenge her? We wouldn't recommend it! Elizabeth aspires to one day live in a quiet and quaint small town.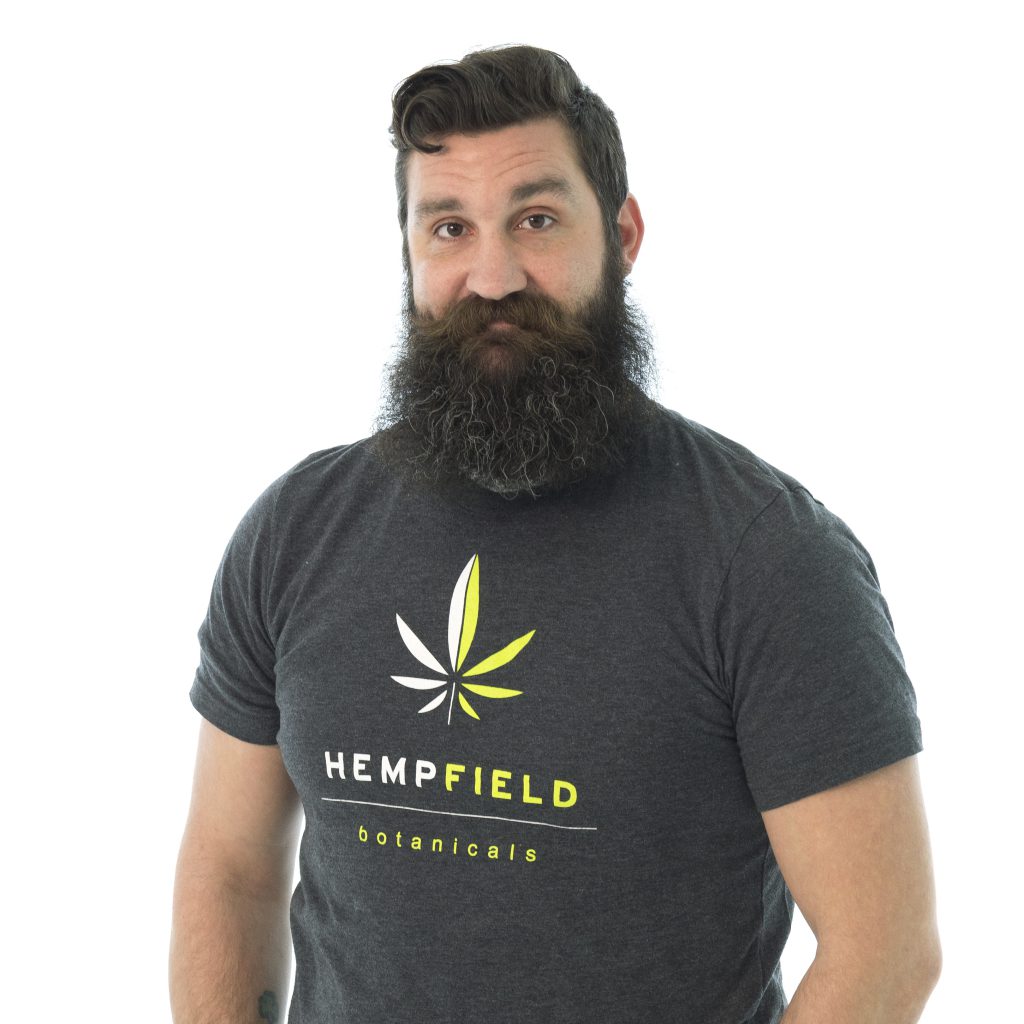 Tommy
Tommy rocks as our Quality Control Team Leader at Hempfield Botanicals.
Besides making sure every product meets the highest standard, he lives for adventure and being an awesome dad to his daughter, Breanna. Impromptu road trips, travel to exciting destinations, camping, and drawing/painting reign at the top of his list of favorite things to do. A pizza connoisseur, Tommy loves all varieties and would eat it for breakfast, lunch, and dinner every day if given the opportunity. He's also accomplished at tossing pizza dough in the air—eat your heart out Papa John! In addition to that hidden talent, Tommy also has a green thumb and a flair for gardening. Meticulously focused and self-disciplined nearly always, he does admit to one guilty pleasure that he can't resist—donuts.