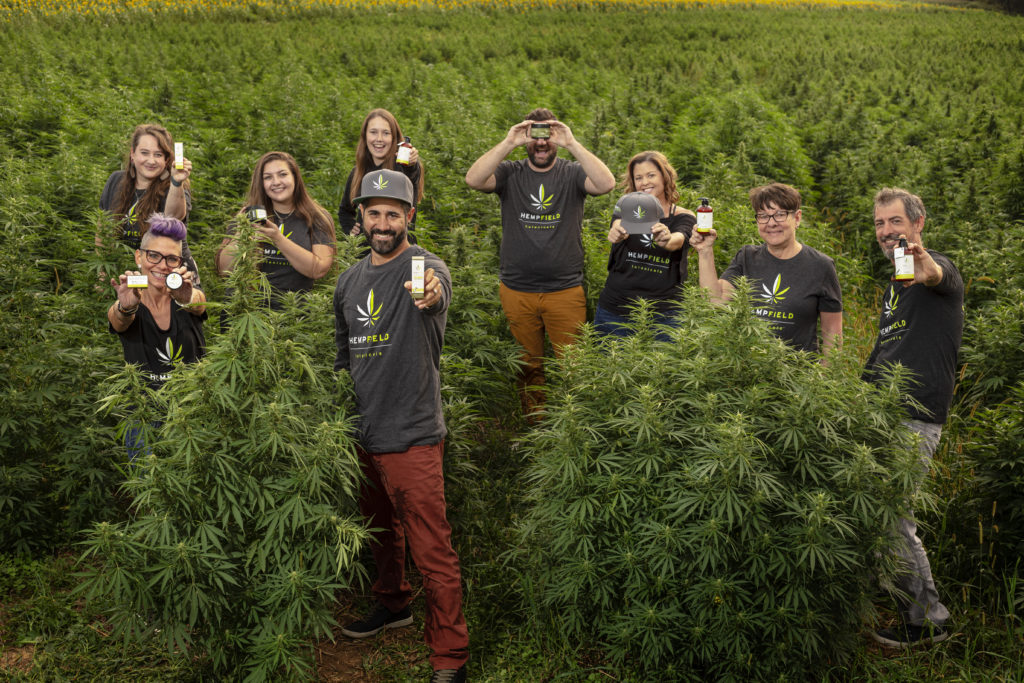 Hempfield Botanicals embraces that wellness is the foundation for living a full and vibrant life. Our company creates all-natural, THC-free and full spectrum CBD (cannabidiol) products to help people find relief from life's challanges.
Our formulations contain organically-grown whole-plant hemp CBD extracts sourced from sustainable farms in Pennsylvania. Unlike many other manufacturers, we make our products in a food-grade, quality-controlled, current Good Manufacturing Practice (cGMP) certified facility. We triple test every batch for potency, quality, and purity to ensure consistent, effective products every time.
Plus, each finished product batch is tested by Green Scientifics Labs to ensure quality and consistency. If you are interested in viewing a lab report for a specific product batch/lot, please reach out at any time. All lab reports are available upon request.
Driven by integrity, ethics, and the pursuit of excellence, we are committed to making products that will help our customers live more fully and freely.
---
Our Mission, Vision, & Values – What Hempfield Botanicals Stands For
Mission
To help people feel and perform their best, whether at work or at play, with our expertly formulated, all-natural CBD products.

Vision

To be a leading CBD product manufacturer with a reputation for exceptional quality and uncompromising standards. With a firm policy of transparency, traceability, and testing, we will always create our products with integrity and a focus on purity, safety, and effectiveness.
We want our legacy to be:
Expertise
Collaboration
Superior quality
Environmental stewardship
Community involvement
Values
At Hempfield Botanicals, we:
Commit to making the highest quality natural and eco-friendly CBD products.
Cultivate a welcoming and inclusive work environment that promotes teamwork while giving individuals opportunities to develop their skills and use their unique talents.
Embody a collaborative spirit and display respect for others in all we do.
Dedicate ourselves to education—committing ourselves to continue sharpening our expertise and sharing knowledge with our customers so that they can make informed choices when purchasing CBD products.
Maintain a company culture rooted in genuine caring about our team members, our customers, our community (near and far), and the planet Earth.
Equity Statement
A diverse, inclusive, and equitable organization is one where all employees, clients, patients, students, donors, customers and volunteers feel valued, regardless of their gender, race, ethnicity, national origin, age, sexual orientation, gender identity, size, education or disability.
Our organization has chosen to work with other organizations that value a nondiscriminatory approach and which provide equal opportunity for education, employment and advancement for all, regardless of what makes them extraordinary humans.
---
WARNINGS/CAUTIONS: These statements have not been evaluated by the Food and Drug Administration (FDA). Hempfield Botanicals products are not intended to diagnose, treat, cure or prevent any disease. Use only as directed. Keep out of reach of children. As with any health product, consult your physician before use if you are pregnant, nursing, have or suspect a medical condition or are taking any medications.