LEADERSHIP TEAM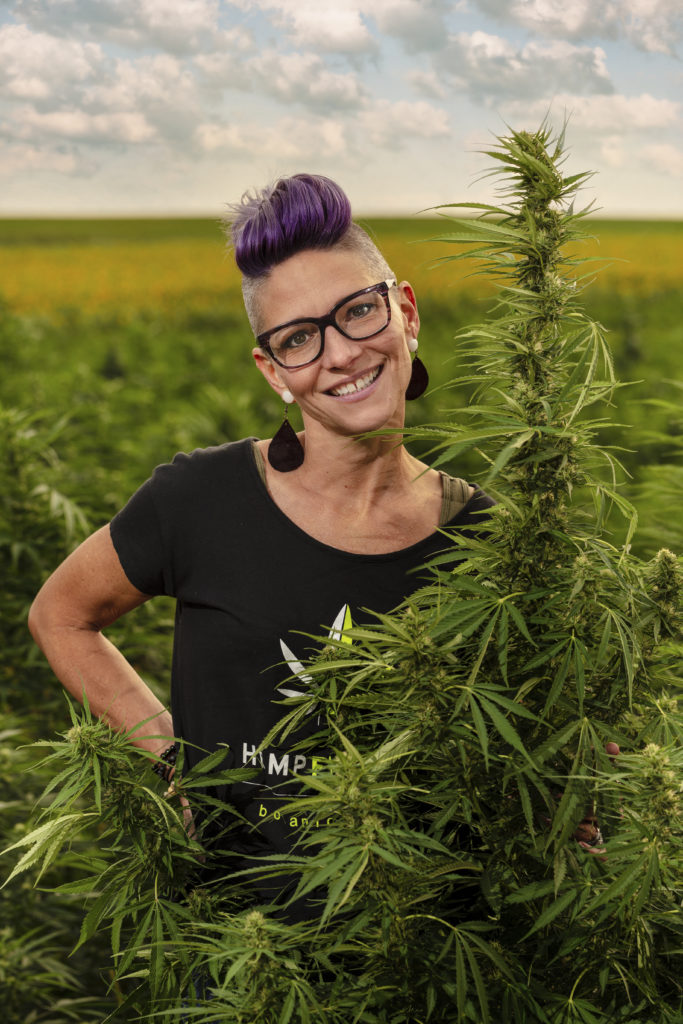 Heather Kreider, RN, LE
Heather, along with her husband Nathan, is co-owner of Hempfield Botanicals.
Among Heather's favorite activities are snuggling with her husband, Nathan and their furbabies, Emma (Boxer) and BeeBee (Boston Terrier). She LOVES to garden, bake, hike, camp, and spend time on the water in her kayak. She can even roll that baby! Heather's passion for the environment and animals extends to her lifestyle as a plant-based diet enthusiast. She is hopelessly obsessed with sunshine and warm weather so throughout the Pennsylvania winter, you may notice her hibernating inside. You might be interested in knowing that Heather can take any song on the radio and instantly replace the lyrics with new, off-the-wall lyrics just to make people laugh. She can also dance to that new song like no one's business!
As a chronic pain sufferer, related to spine issues and migraines, Heather Kreider a Registered Nurse, knows first-hand how cannabis can help patients live a happier, healthier life. She is an Medical Marijuana card holder in PA and strives to break the stigma that cannabis users are "a bunch of burnouts."
Heather helps patients navigate the process of obtaining a medical marijuana card, working with dispensaries, and determining the medical marijuana formulations and application methods that will best target the symptoms they're experiencing. Her goal is to alleviate the gap in patient education by helping individuals understand the different types of cannabinoids, terpenes, and ways to consume medical marijuana. She also helps guide patients in how to safely administer the products they purchase.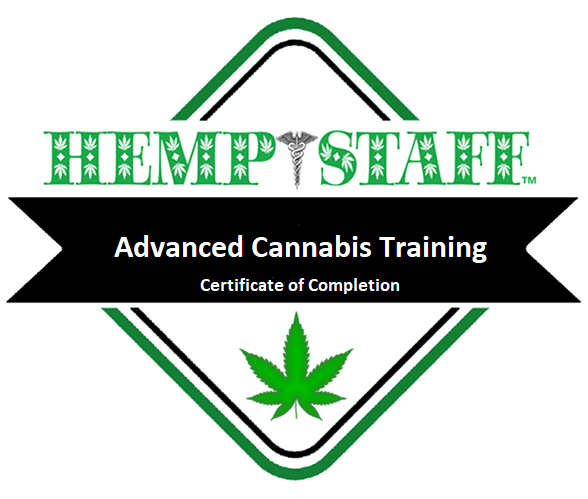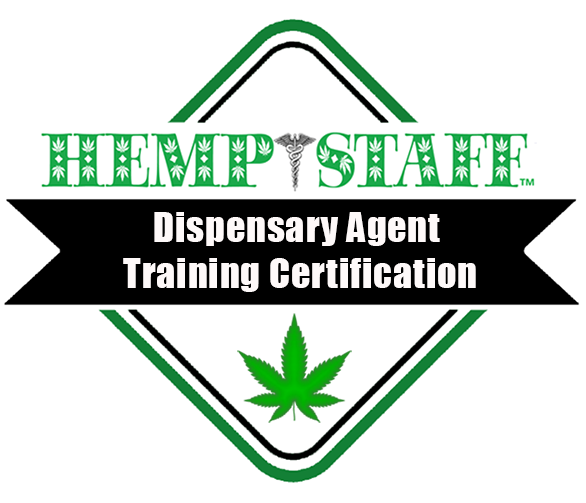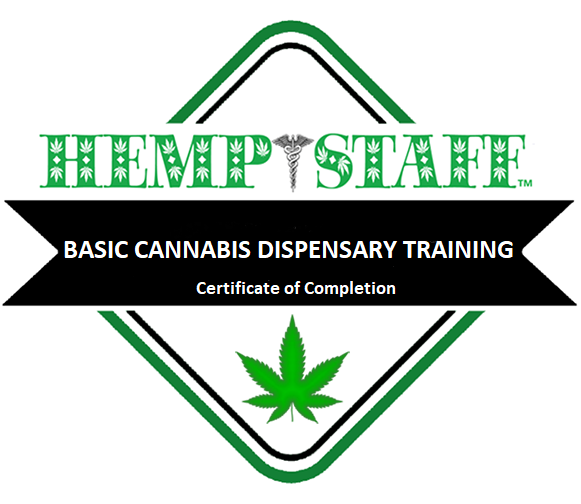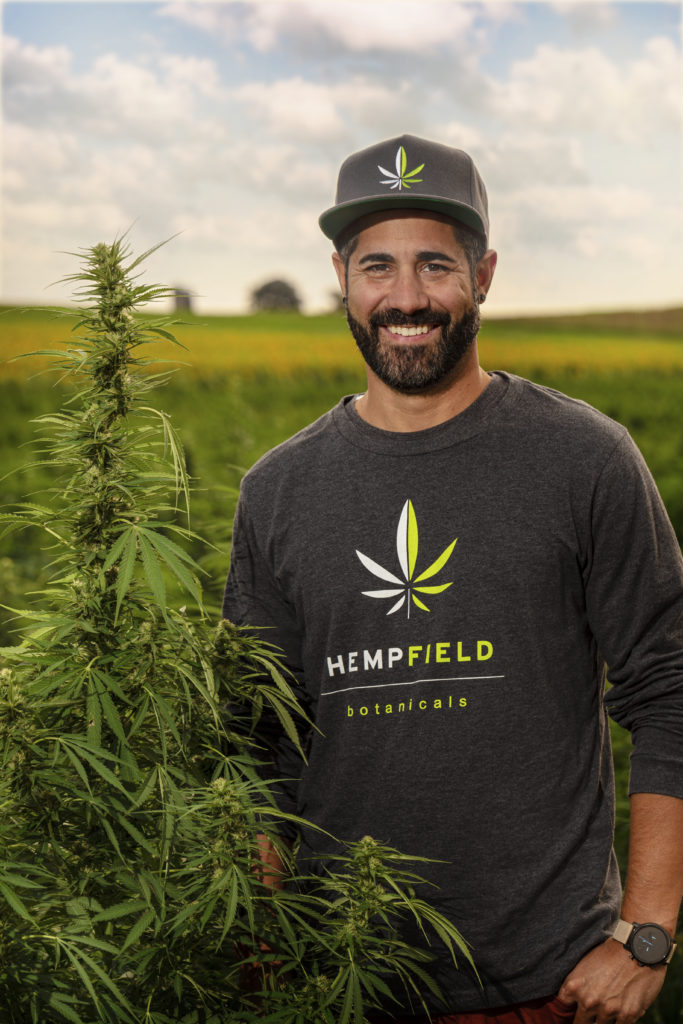 Nathan Kreider, LMT
Nathan, along with wife Heather, is co-owner at Hempfield Botanicals.
One of the Nathan's all-time favorite activities is snuggling with his wife Heather and their furbabies, BeeBee (Boston Terrier) and Emma (Boxer). He also enjoys getting out into the great outdoors to rock climb and kayak. Nathan also LOVES to jump out of perfectly good airplanes – with a parachute of course. Like Heather, Nathan also follows a plant-based diet, and he's especially fond of Vietnamese food. If you ever go food shopping with him, you'll find he has a particular talent for singing out loud in the grocery store to grocery store music.
Neal | Operations Manager
Bio coming soon!
---
FORMULATION TEAM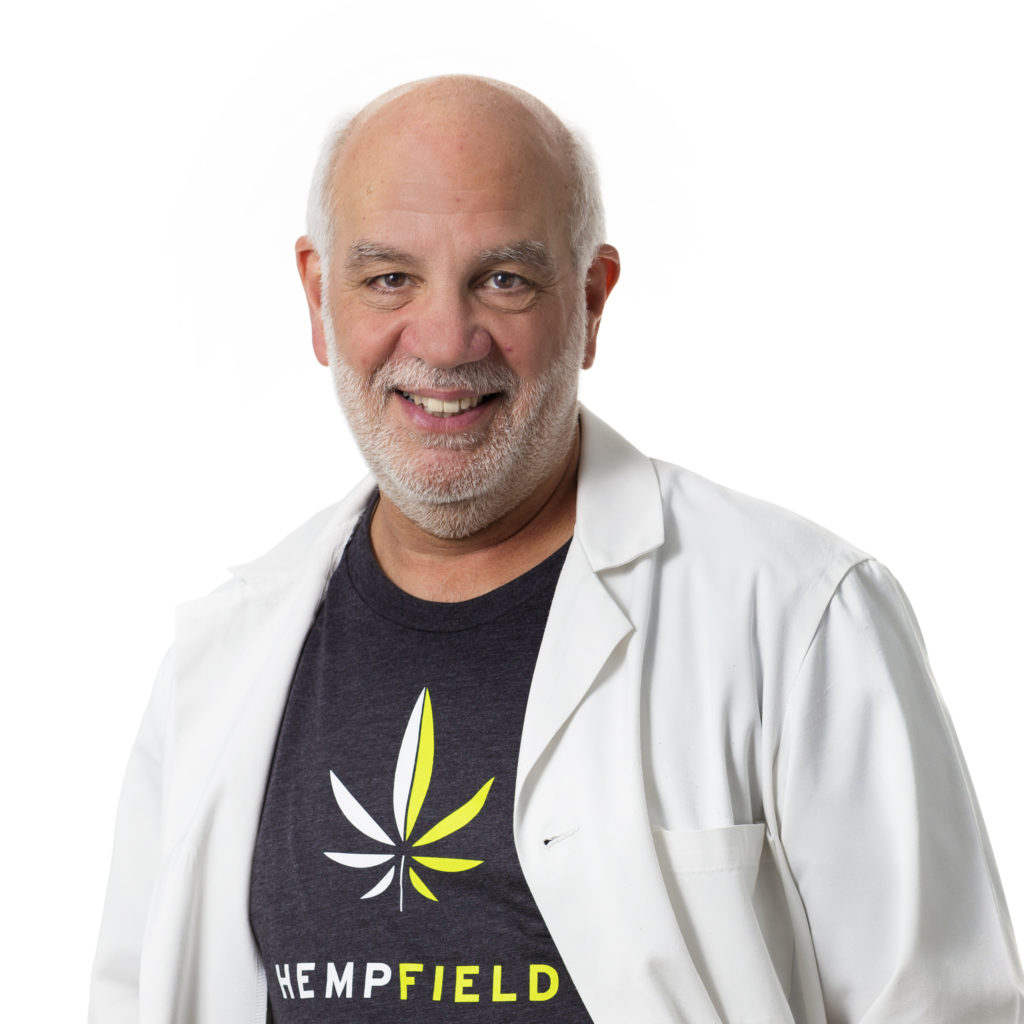 John
John has been involved in the development of numerous Hempfield Botanicals products over the past year and brings 44 years of pharmacy experience. He consistently demonstrates his expertise, leadership, motivation, and the training necessary to carry out the mission of our company.
During his career, John has owned, expanded, improved, managed, and sold three independent retail and two start-up compounding pharmacies.
John will be developing additional Hempfield Botanicals CBD products and will serve as an internal leader of the organization. John has held many pharmacy industry related positions, such as being a consultant to the PA Department of Public Welfare, consultant to the PA PACE prescription program, and an active member of the Value Drug Company co-op in Altoona, PA. John is currently licensed as a registered pharmacist in Pennsylvania and Texas.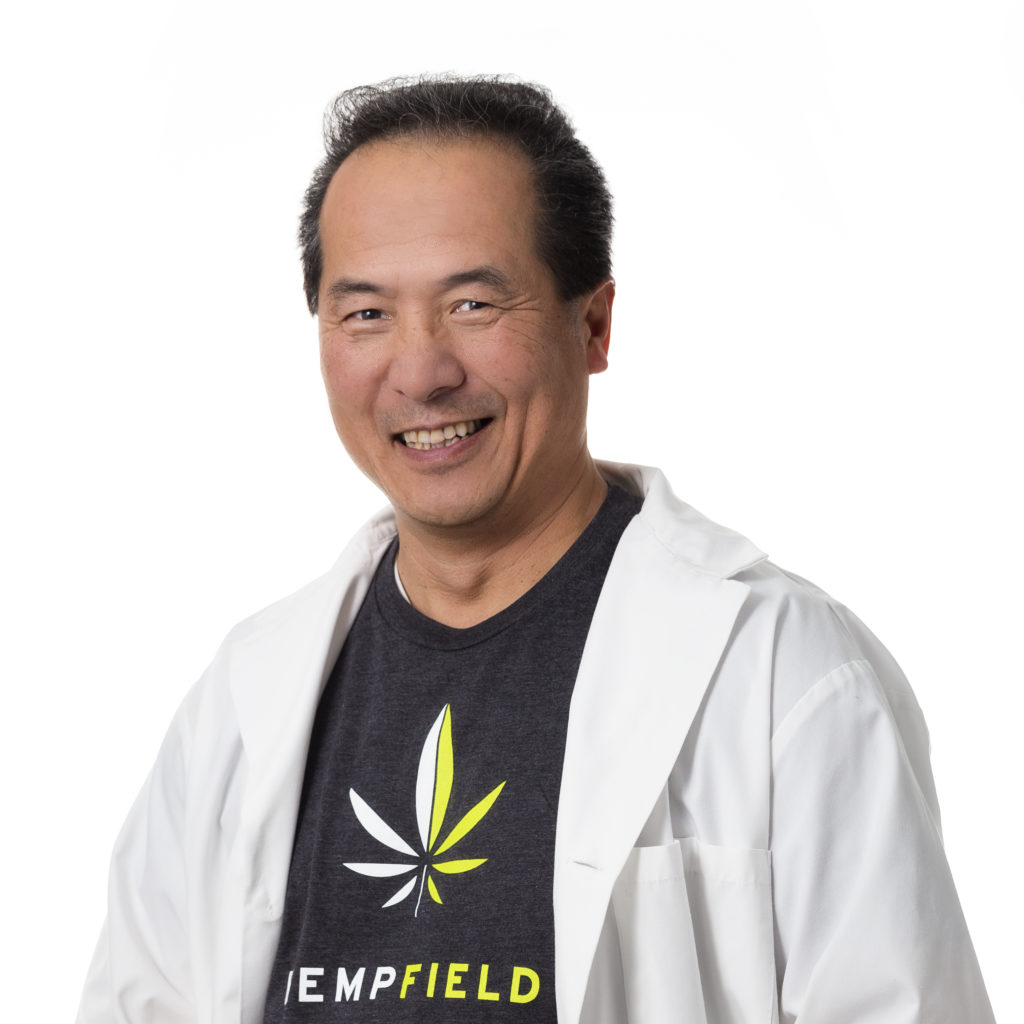 Tzuo
Tzuo (pronouced Cho) is a Pharmacist and Chemical Engineer with experience in the cannabis, healthcare, information systems and chemical industries and he possesses skills in manufacturing, project management, marketing, pharmacy operations and process improvement.
Tzuo's educational background includes a Bachelor of Science in Chemical Engineering from the Pennsylvania State University and a Bachelor of Science in Pharmacy from Temple University. His certifications include CPR, Immunization, Medication Therapy Management and Medicinal Cannabis. Tzuo's Pharmacy licenses are active in the states of Pennsylvania and Florida.
---
SALES TEAM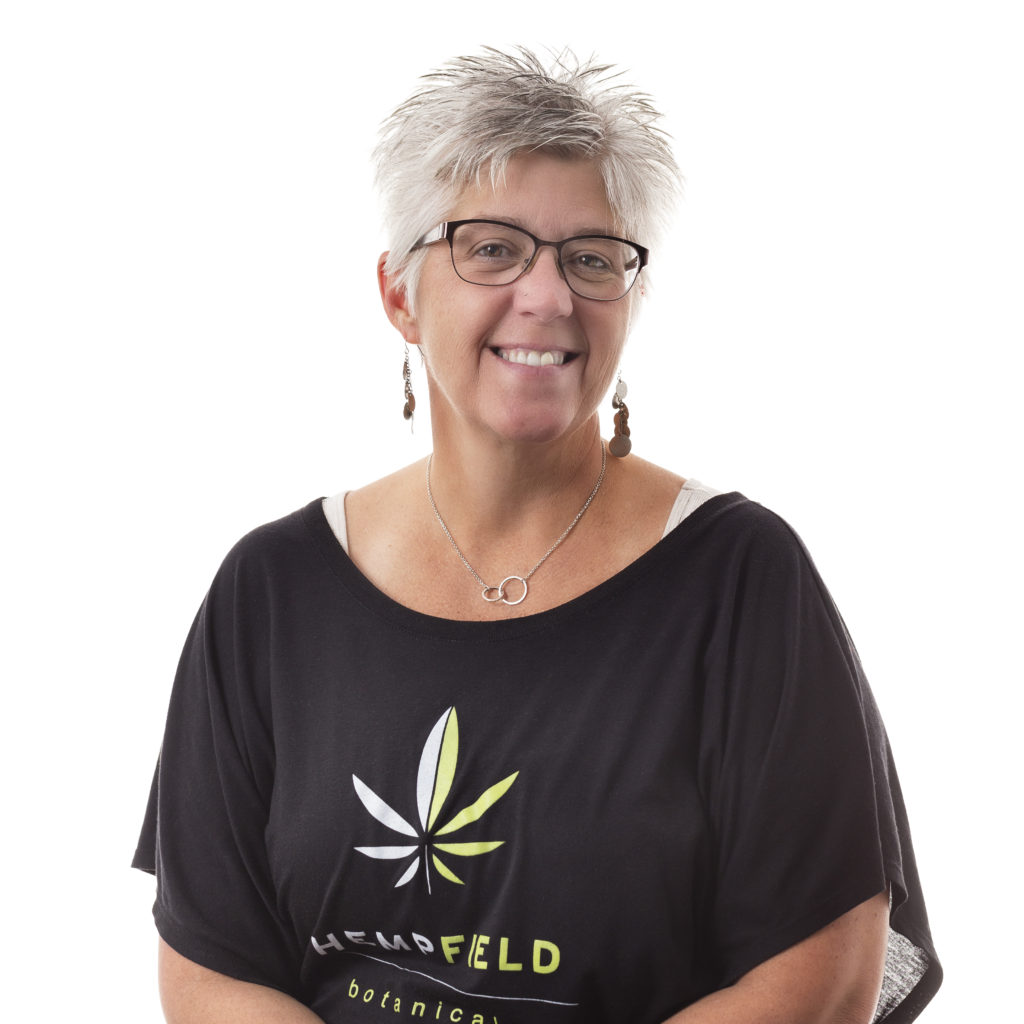 Lori
When Lori, our Sales Executive, isn't talking with our customers, she makes the most of her time with her grandchildren (Halyn, Kane, Chase, and Rowan) and Bella, her blue-nose pit bull terrier. She loves being outdoors and taking trips to her family's cabin.
If you have a sweet tooth, you're in luck. Lori's secret talent is baking pies. Yum! Other fun facts about her include her passion for dancing and inability to resist mint chocolate chip ice cream.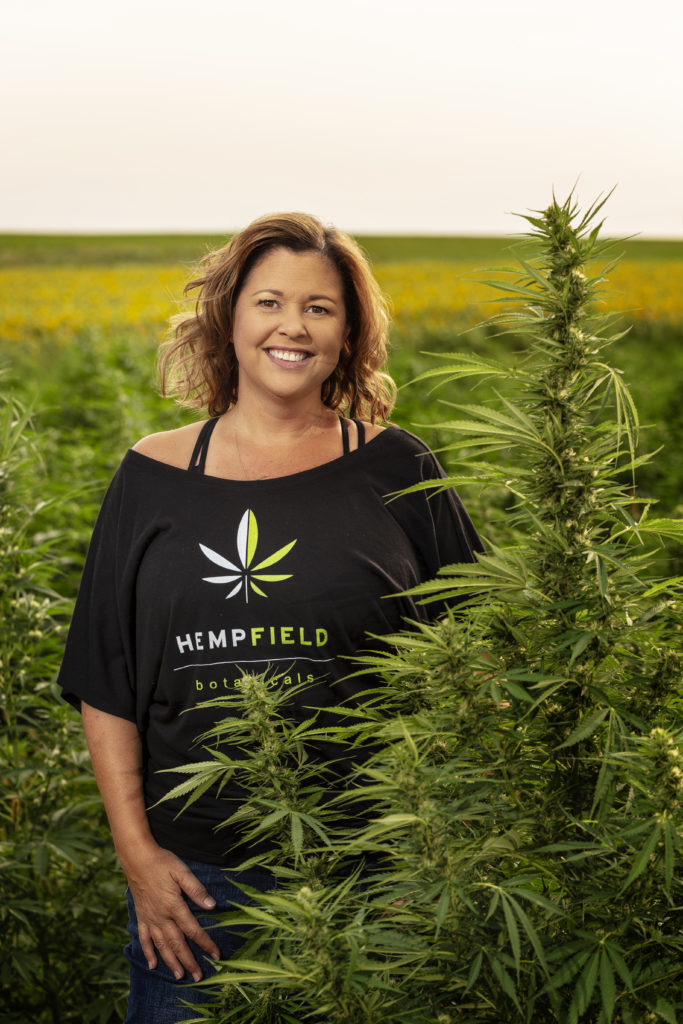 Erica
Erica, a Sales Executive, has become a fan favorite with our spa partners and retailers because of her energy and contagious enthusiasm. Her hidden talents include singing, dancing, and cooking up "one-dish wonders" that would impress the likes of Rachel Ray. Erica is partial to pasta, anything fresh from the garden, homemade apple pie, and pizza.
In her spare time, Erica loves supporting her daughter Mallory at her sports events and in her growing love of art, enjoying family gatherings, planting flowers, and gardening. Her favorite ways to unwind include beach trips with her awesome girlfriends, pedicures, shopping, watching "This is Us," and escaping reality via the latest shows on Bravo.
---
SUPPORT TEAM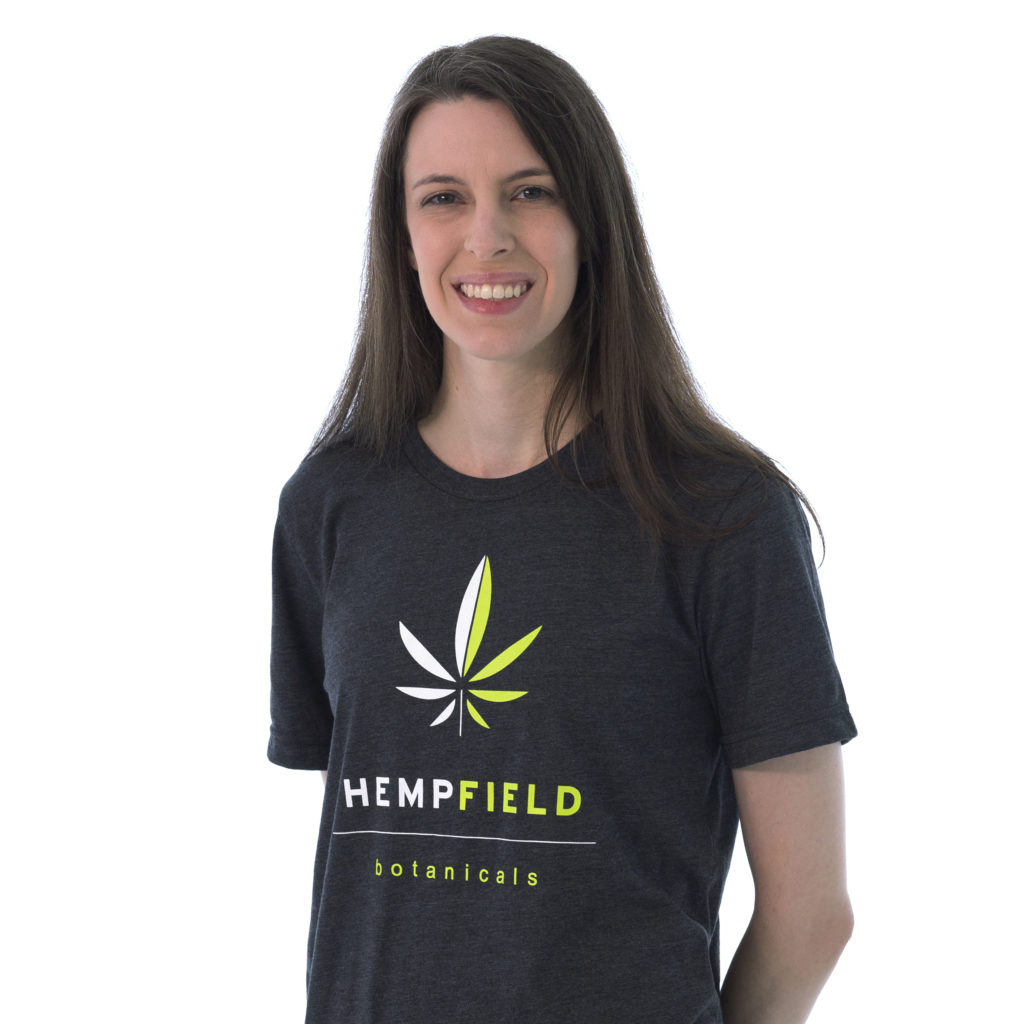 Elizabeth
Elizabeth, our Executive Assistant, is our go-to-girl for just about everything around Hempfield Botanicals.
In her spare time, you'll likely find this voracious reader with her nose in a book. Elizabeth also enjoys spending quality time with her husband, Chad, knitting and playing the piano. While any kind of pasta dinner scores points with her, mac and cheese (the real deal, not the boxed stuff) is the way to her heart. Oh, we should warn you that she's "the jump rope queen." Care to challenge her? We wouldn't recommend it! Elizabeth aspires to one day live in a quiet and quaint small town.

Ashlyn Keene, Executive Assistant
Bio coming soon!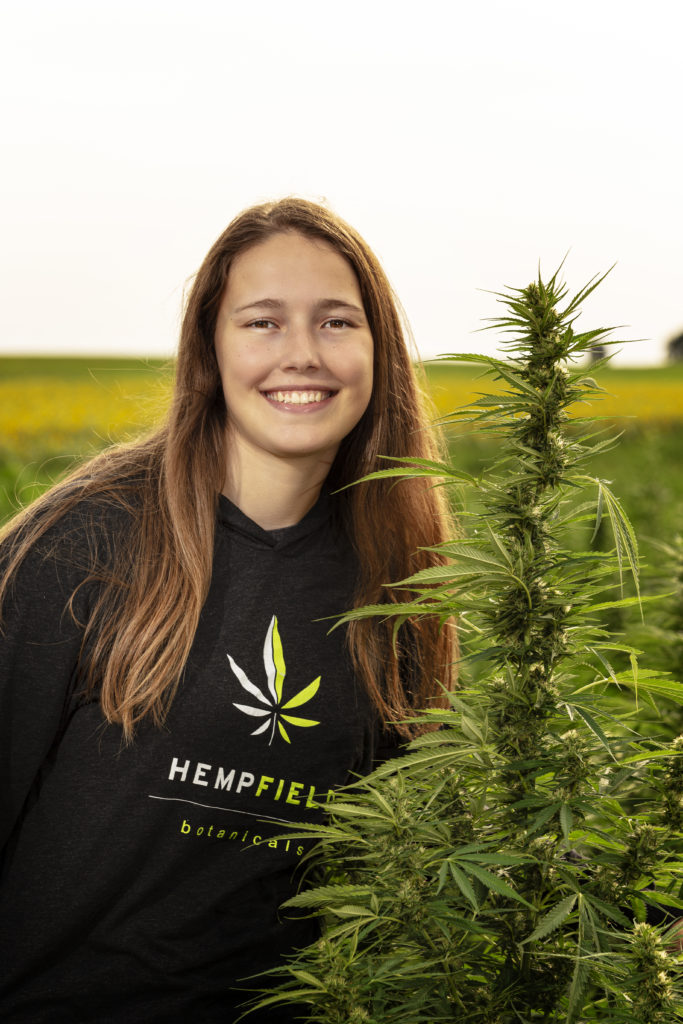 Jade
Our Shipping & Receiving team member, Jade, has a flair for athletics and art. She plays softball (catcher), loves hiking, and enjoys painting with acrylics and drawing with colored pencils.
Jade has a passion for researching and trying natural remedies, which is just one of the many reasons why she fits in so well here!
She finds great satisfaction in taking road trips with her family. Her favorite foods are burritos and fresh fruits and veggies. One of her claims to fame is that she has watched every episode of the TV show "Friends." That's right, all 236 of them!
---
PRODUCTION TEAM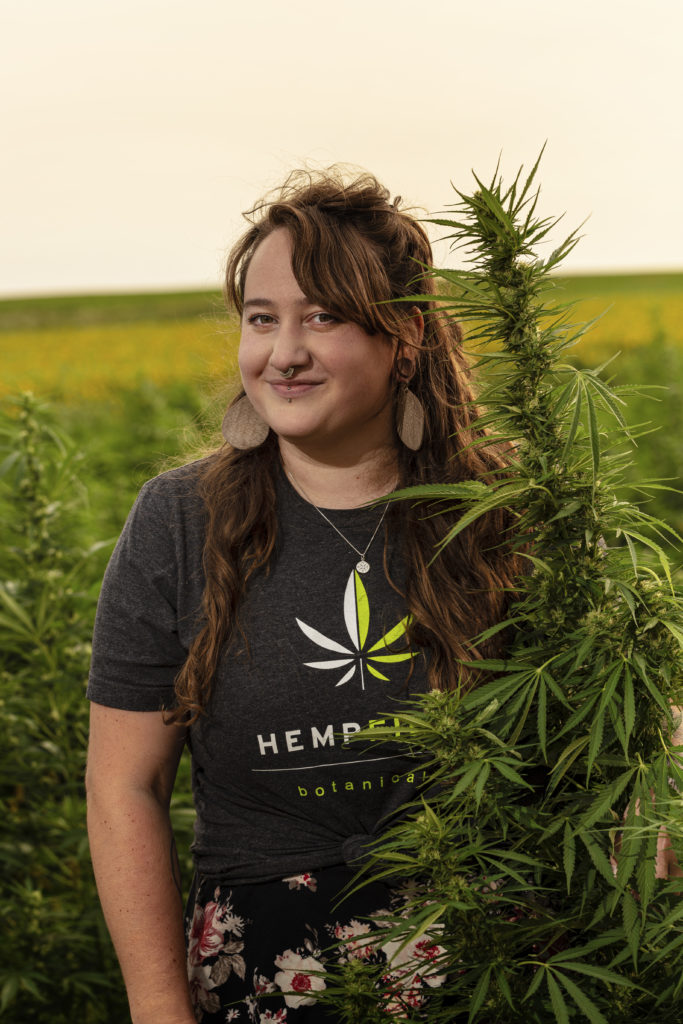 Laura
Our fearless Production Manager, Laura, has an affinity for adventure. In fact, she has hitchhiked across 48 states with her dachshund, Lupe! Laura loves the great outdoors—collecting plants, camping, swimming, and doing most anything else outside. She enjoys traveling and especially discovering new beers at the local breweries she visits while road-tripping.
With a knack for artistry, Laura's talents include painting, hand-stitching, and weaving. In her downtime, you might find her binge-watching addictive TV shows and listening to cheesy 80s music.

Genessa, Quality Control
Bio coming soon!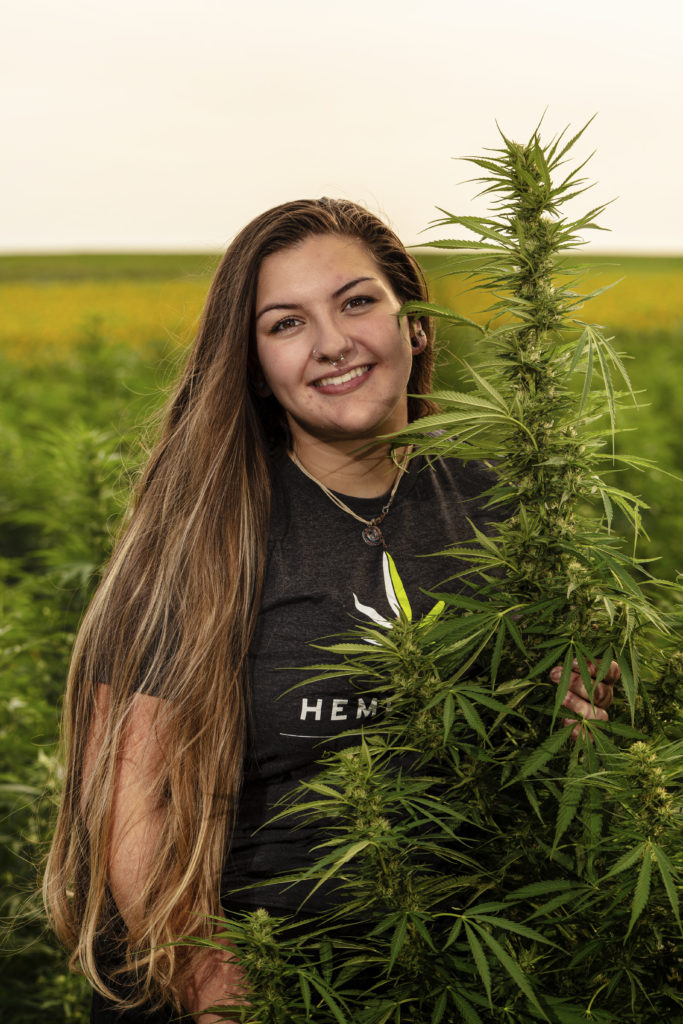 Megan
Megan thrives on creativity, a trait that serves her well as our production assistant. In her spare time, she loves to paint and make music on her guitar. By the way, she plays a mean harmonica, too!
Megan adores animals, particularly her mini-dachshund, Honey. She finds staying up way past her bedtime hard to resist. When hunger strikes, Megan's go-to is chicken of any kind.
Darrian | Production Assistant
Bio coming soon!

Lauren, Production Assistant
Bio coming soon!
Becky, Production Assistant
Bio coming soon!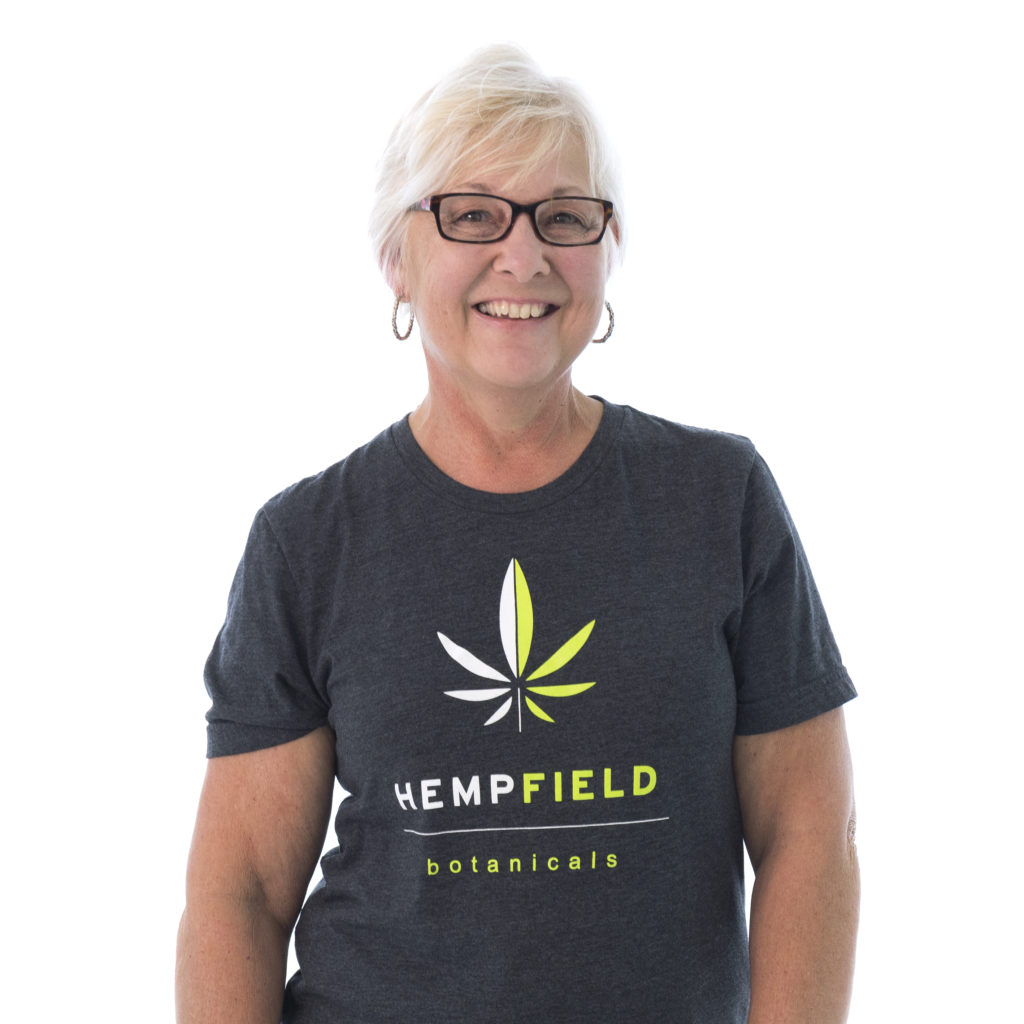 Connie
Connie, Production Assistant at Makes Scents Natural Spa Line, has over 6 years of experience in manufacturing and management. In her spare time she enjoys water aerobics, reading and spending time with her family and her Jug (Jack Russell and Pug mix), Reily, at their beautiful cabin in the mountains.
Don't let her quiet demeanor fool you, she actually has quite the poker face! Her game of choice is Hand & Foot, a partnership card game of skill and outplay. If you thought keeping track of the standard 52 cards was tough, trying playing with 208! Watch out, Connie is one amazing card player!
WARNINGS/CAUTIONS: These statements have not been evaluated by the Food and Drug Administration (FDA). Hempfield Botanicals products are not intended to diagnose, treat, cure or prevent any disease. Use only as directed. Keep out of reach of children. As with any health product, consult your physician before use if you are pregnant, nursing, have or suspect a medical condition or are taking any medications.