LEADERSHIP TEAM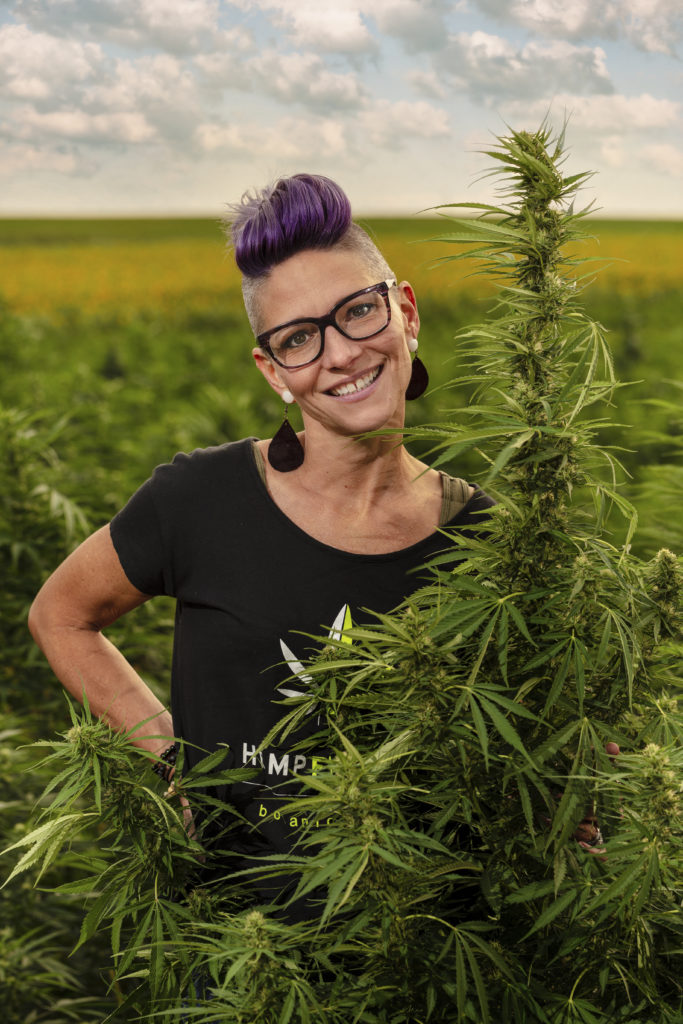 Heather Kreider, RN, LE | Co-Owner
Heather, along with her husband Nathan, is co-owner of Hempfield Botanicals.
Among Heather's favorite activities are snuggling with her husband, Nathan and their furbabies, Emma (Boxer) and BeeBee (Boston Terrier). She LOVES to garden, bake, hike, camp, and spend time on the water in her kayak. She can even roll that baby! Heather's passion for the environment and animals extends to her lifestyle as a plant-based diet enthusiast. She is hopelessly obsessed with sunshine and warm weather so throughout the Pennsylvania winter, you may notice her hibernating inside. You might be interested in knowing that Heather can take any song on the radio and instantly replace the lyrics with new, off-the-wall lyrics just to make people laugh. She can also dance to that new song like no one's business!
As a chronic pain sufferer, related to spine issues and migraines, Heather Kreider a Registered Nurse, knows first-hand how cannabis can help patients live a happier, healthier life. She is an Medical Marijuana card holder in PA and strives to break the stigma that cannabis users are "a bunch of burnouts."
Heather helps patients navigate the process of obtaining a medical marijuana card, working with dispensaries, and determining the medical marijuana formulations and application methods that will best target the symptoms they're experiencing. Her goal is to alleviate the gap in patient education by helping individuals understand the different types of cannabinoids, terpenes, and ways to consume medical marijuana. She also helps guide patients in how to safely administer the products they purchase.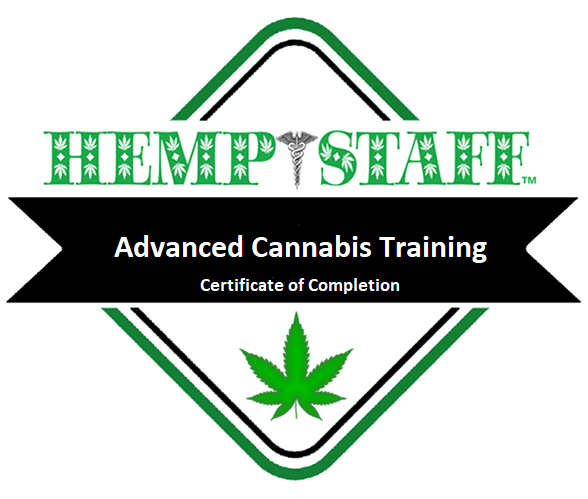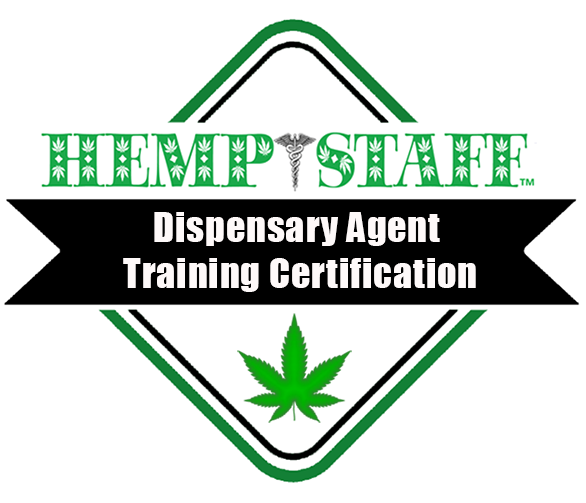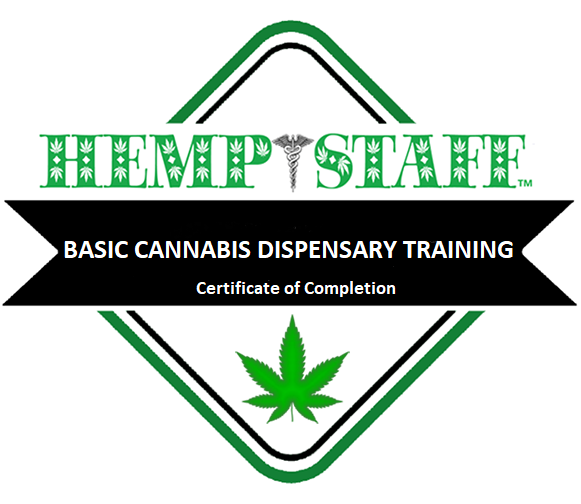 Nathan Kreider, LMT | Co-Owner
Nathan, along with wife Heather, is co-owner at Hempfield Botanicals.
One of the Nathan's all-time favorite activities is snuggling with his wife Heather and their furbabies, BeeBee (Boston Terrier) and Emma (Boxer). He also enjoys getting out into the great outdoors to rock climb and kayak. Nathan also LOVES to jump out of perfectly good airplanes – with a parachute of course. Like Heather, Nathan also follows a plant-based diet, and he's especially fond of Vietnamese food. If you ever go food shopping with him, you'll find he has a particular talent for singing out loud in the grocery store to grocery store music.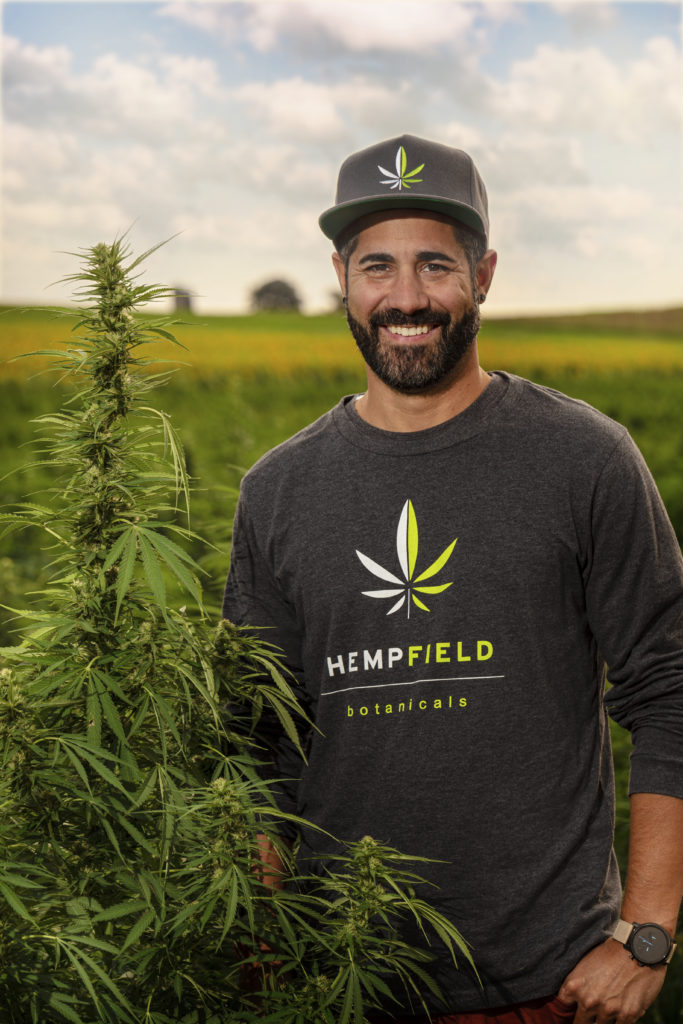 Neal Cavanaugh | Operations Manager
Neal is not one you're likely to find sitting in place. He loves being outside with his two kids, especially hitting the trails and splashing in a nearby creek.
If he's stuck inside, he's doing mat pilates…or finally relaxing with some bourbon barrel tequila.
He love to travel, just ask his palate — among his favorite cuisines are Vietnamese, Thai, Indian, Italian, and comfort food.
Neal has had two near-death experiences that he should not have walked away from, yet here he is — watching BBC crime dramas, detailing cars, and loving life.
Frankie Kirchgessner | Warehouse Manager
Frankie makes our warehouse a place you want to be. On a good day, you'll catch him working/grooving along to his guilty pleasure: the Backstreet Boys.
His other indulgences include pina coladas — and, of course, getting caught in the rain. He's also game to join you for a sandwich, especially if its origins are Pennsylvanian. Hoagie, anyone?
Frankie prefers to unwind by watching the news, or enjoying the riffs of his favorite keyboardist, Rick Wakeman.
He is a perfectly decent bowler.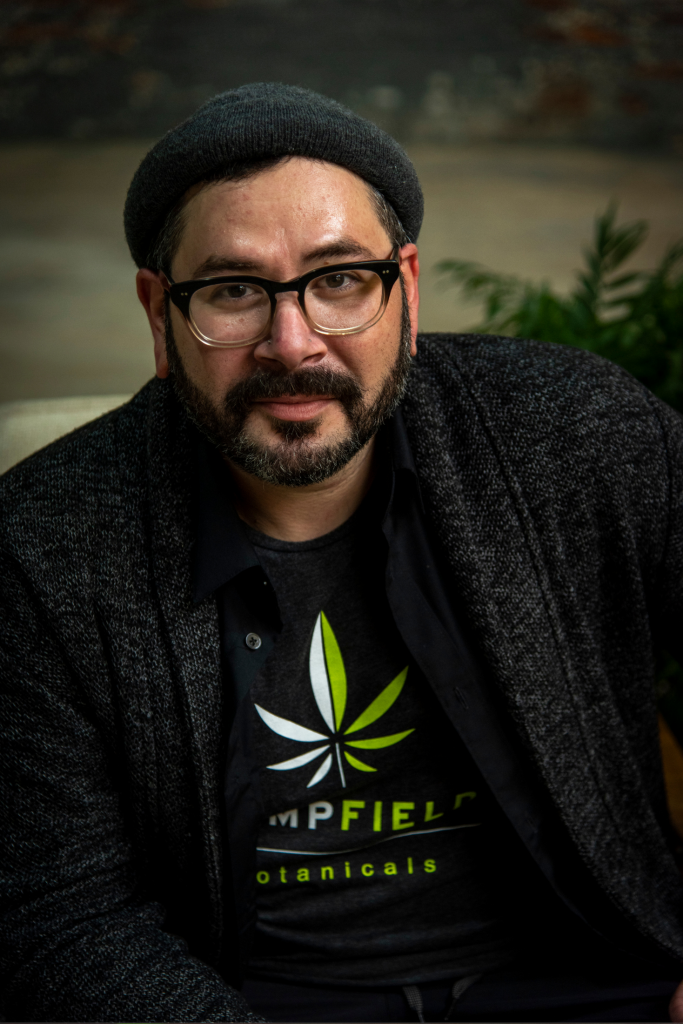 ---
FORMULATION TEAM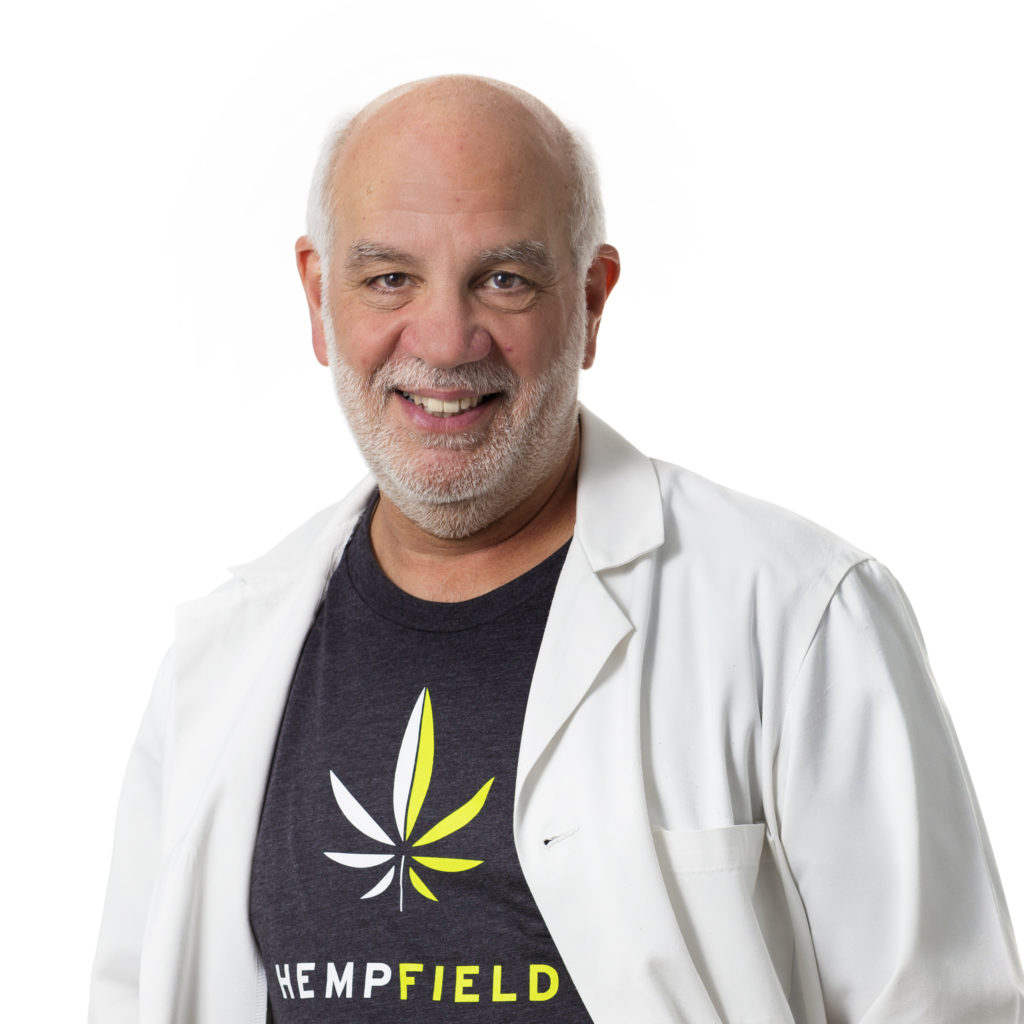 John Spagnola, R.PH.
John has been involved in the development of numerous Hempfield Botanicals products over the past year and brings 44 years of pharmacy experience. He consistently demonstrates his expertise, leadership, motivation, and the training necessary to carry out the mission of our company.
During his career, John has owned, expanded, improved, managed, and sold three independent retail and two start-up compounding pharmacies.
John will be developing additional Hempfield Botanicals CBD products and will serve as an internal leader of the organization. John has held many pharmacy industry related positions, such as being a consultant to the PA Department of Public Welfare, consultant to the PA PACE prescription program, and an active member of the Value Drug Company co-op in Altoona, PA. John is currently licensed as a registered pharmacist in Pennsylvania and Texas.
Tzuo Zen Lee, R.PH.
Tzuo (pronouced Cho) is a Pharmacist and Chemical Engineer with experience in the cannabis, healthcare, information systems and chemical industries and he possesses skills in manufacturing, project management, marketing, pharmacy operations and process improvement.
Tzuo's educational background includes a Bachelor of Science in Chemical Engineering from the Pennsylvania State University and a Bachelor of Science in Pharmacy from Temple University. His certifications include CPR, Immunization, Medication Therapy Management and Medicinal Cannabis. Tzuo's Pharmacy licenses are active in the states of Pennsylvania and Florida.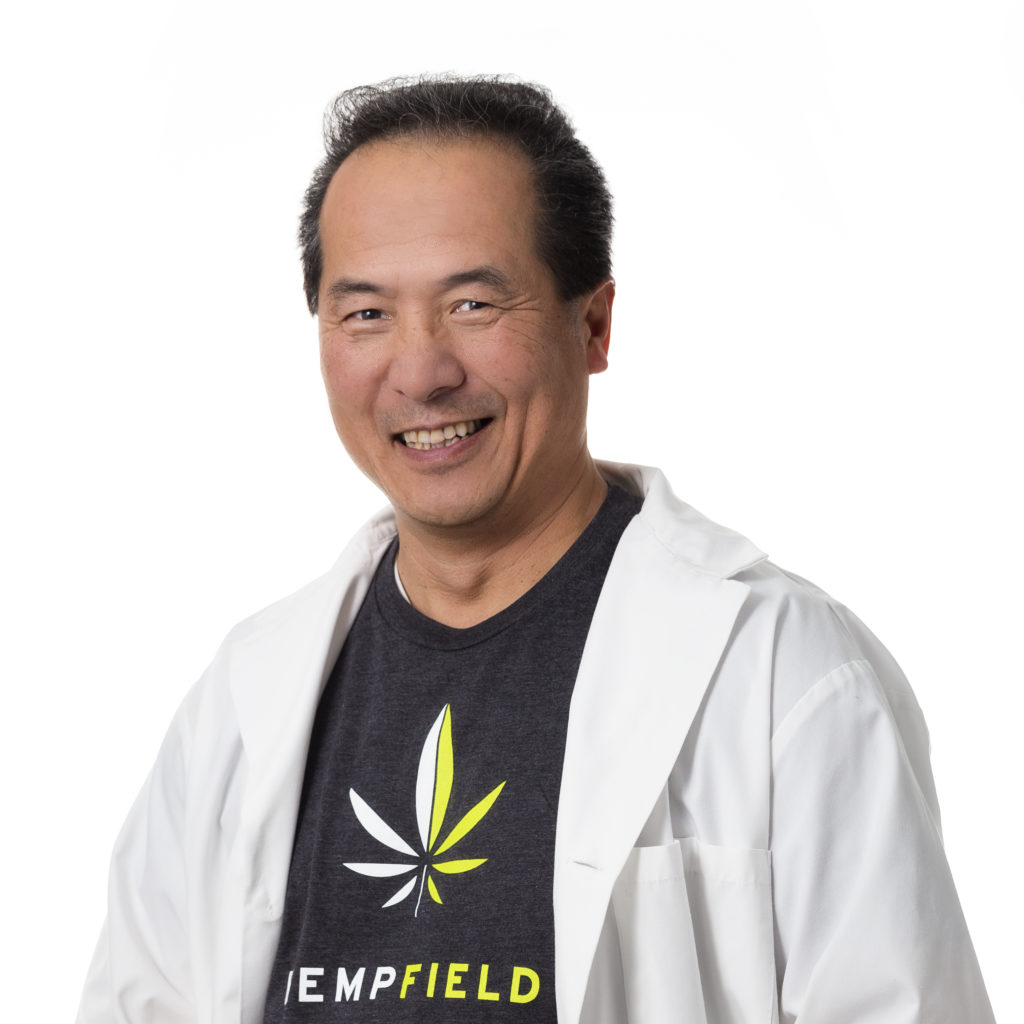 ---
SALES TEAM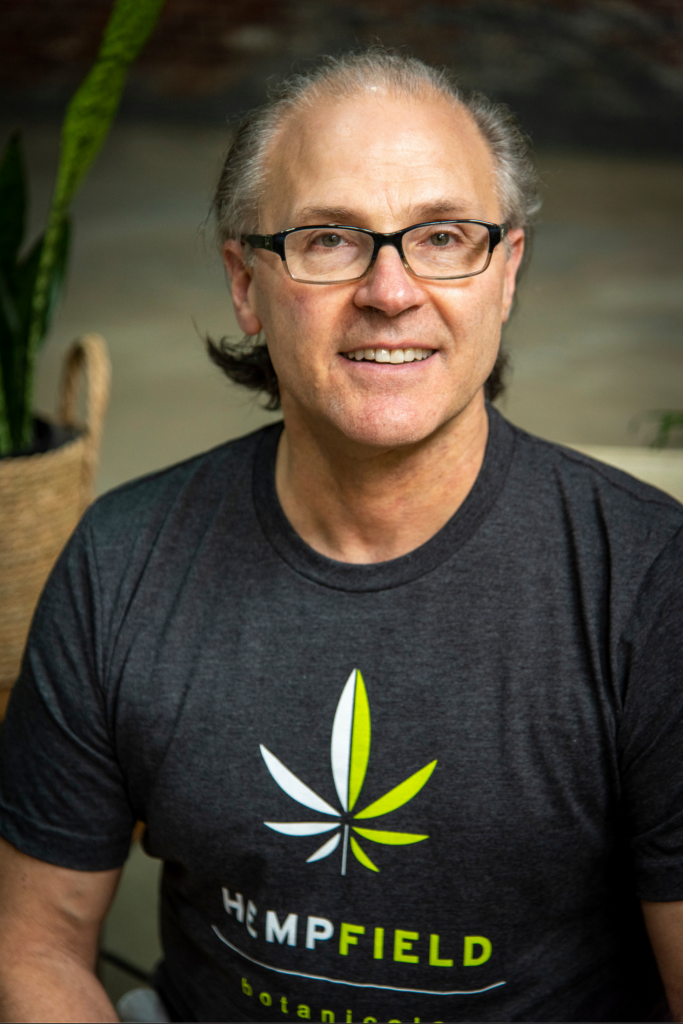 Edmond Verebeke | Vice President of Sales
You might call Edmond a man of the sea. He loves to sail and hang out on the beach, and learned how to do the former while attending summer camp in Maine (which is also where he developed his love for shrimp and crabcakes).
But wait– there's more.
He was a Boy Scout extraordinaire, and has earned the title of "Dog Whisperer" for his ability to win over any individual from the canine species.
He also won over his wife, Debra, with whom he enjoys watching The Bachelor and Gilmore Girls — and readily admits it.
Skills that may have also contributed to the winning of Debra include cooking and gardening.
Lauren Hertz | Sales Executive
A lover of the outdoors, a perfect day for Lauren would find her foraging for food while on a hike — then using her knowledge of botany and mycology to incorporate the finds into her home cooking. She especially enjoys global cuisine…and chocolate.
You're also likely to find her talking (she's known for long late night phone convos with friends) or singing and playing guitar (bluegrass is her specialty).
When it's time to unwind, Lauren is known to listen to her favorite podcasts while chipping away at a jigsaw puzzle.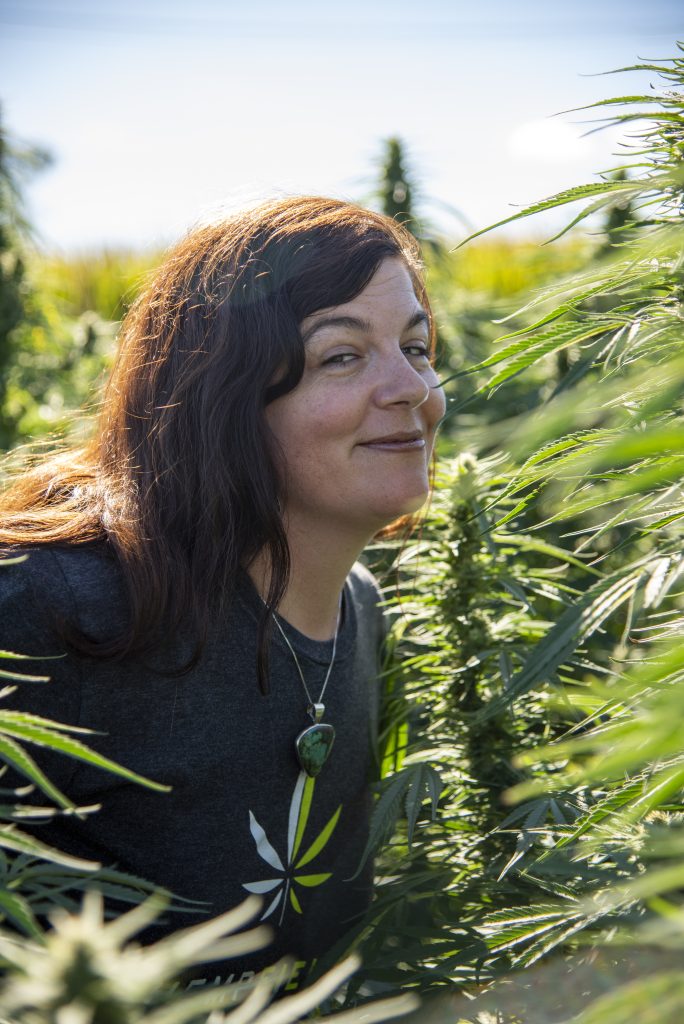 ---
SUPPORT TEAM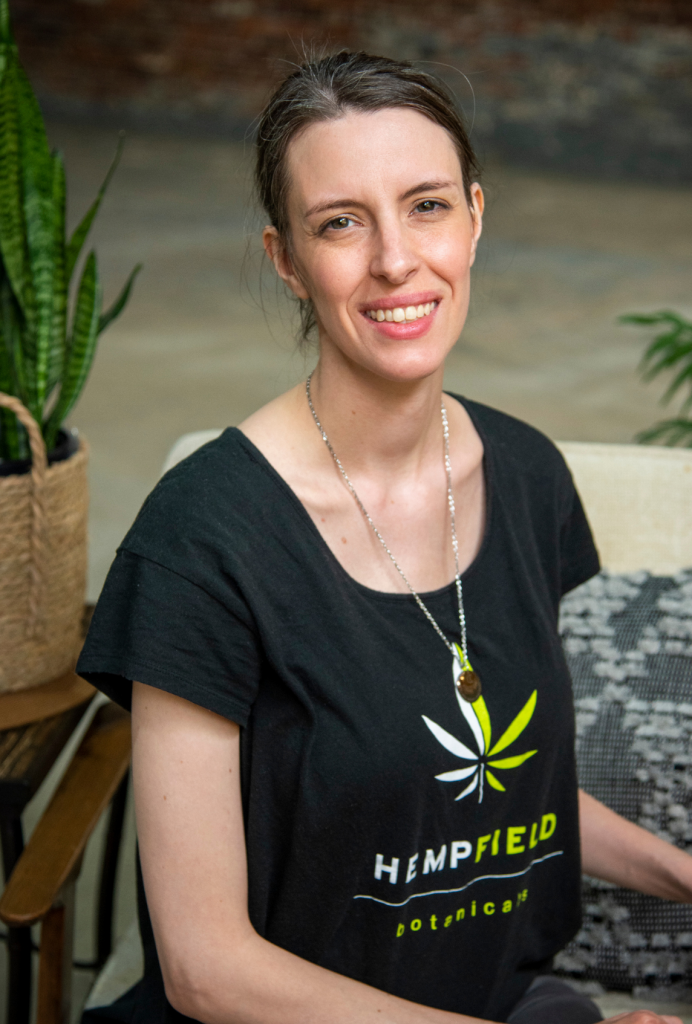 Elizabeth Habecker | Executive Assistant
Elizabeth, our Executive Assistant, is our go-to-girl for just about everything around Hempfield Botanicals.
In her spare time, you'll likely find this voracious reader with her nose in a book. Elizabeth also enjoys spending quality time with her husband, Chad, knitting and playing the piano. While any kind of pasta dinner scores points with her, mac and cheese (the real deal, not the boxed stuff) is the way to her heart. Oh, we should warn you that she's "the jump rope queen." Care to challenge her? We wouldn't recommend it! Elizabeth aspires to one day live in a quiet and quaint small town.
Elysha Pierre | Custom Project Coordinator
Elysha lives by the golden rules of positivity and acceptance, bad vibes not welcome here.
Elysha joined the team as a Custom Project Coordinator, but this isn't her first gig with Hempfield – she has supported the wellness community by modeling products designed to help you feel and perform your best over the years.
She lives each day to fullest, experiencing all the beauty and opportunities the world has to offer. Friends and family play a vital role in her day-to-day since we only have one life, so live it up!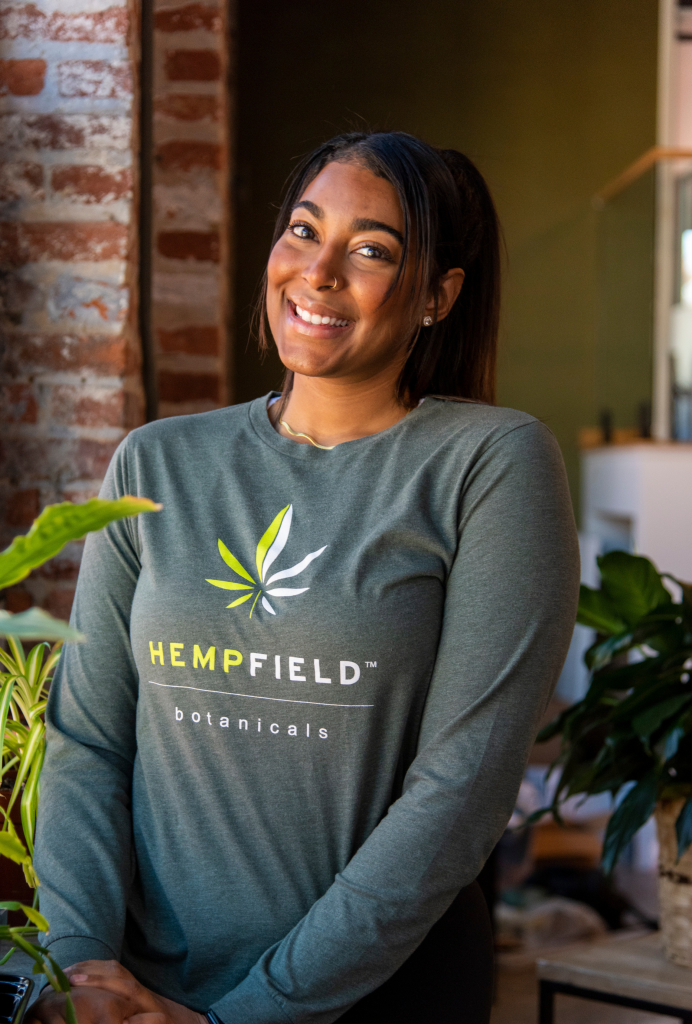 ---
PRODUCTION TEAM
Laura Rose Phillips | Production Manager
Our fearless Production Manager, Laura, has an affinity for adventure. In fact, she has hitchhiked across 48 states with her dachshund, Lupe! Laura loves the great outdoors—collecting plants, camping, swimming, and doing most anything else outside. She enjoys traveling and especially discovering new beers at the local breweries she visits while road-tripping.
With a knack for artistry, Laura's talents include painting, hand-stitching, and weaving. In her downtime, you might find her binge-watching addictive TV shows and listening to cheesy 80s music.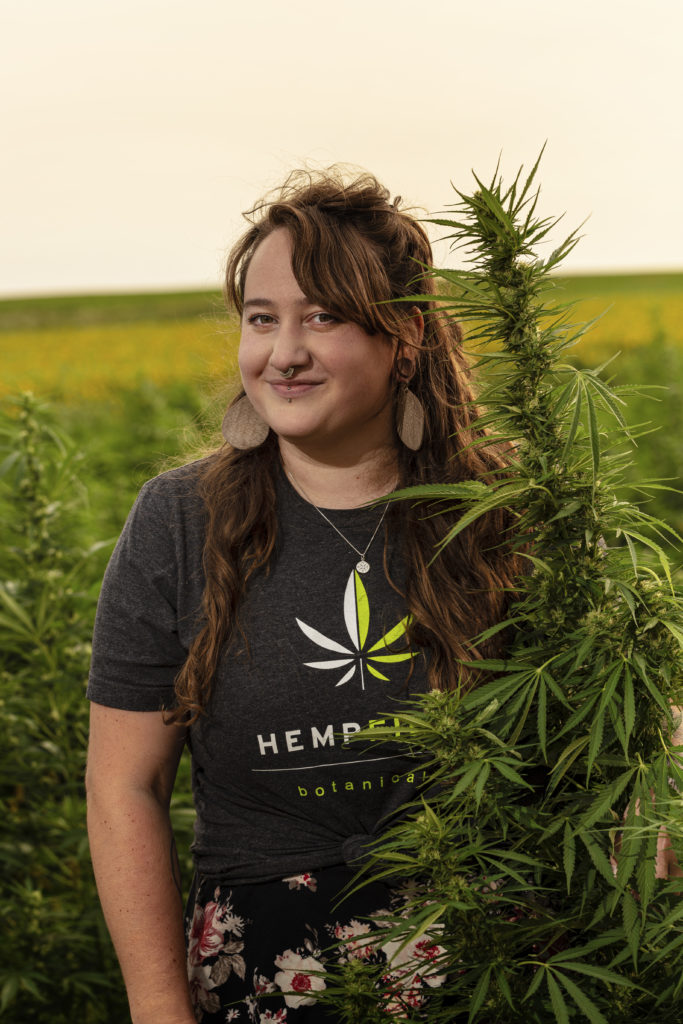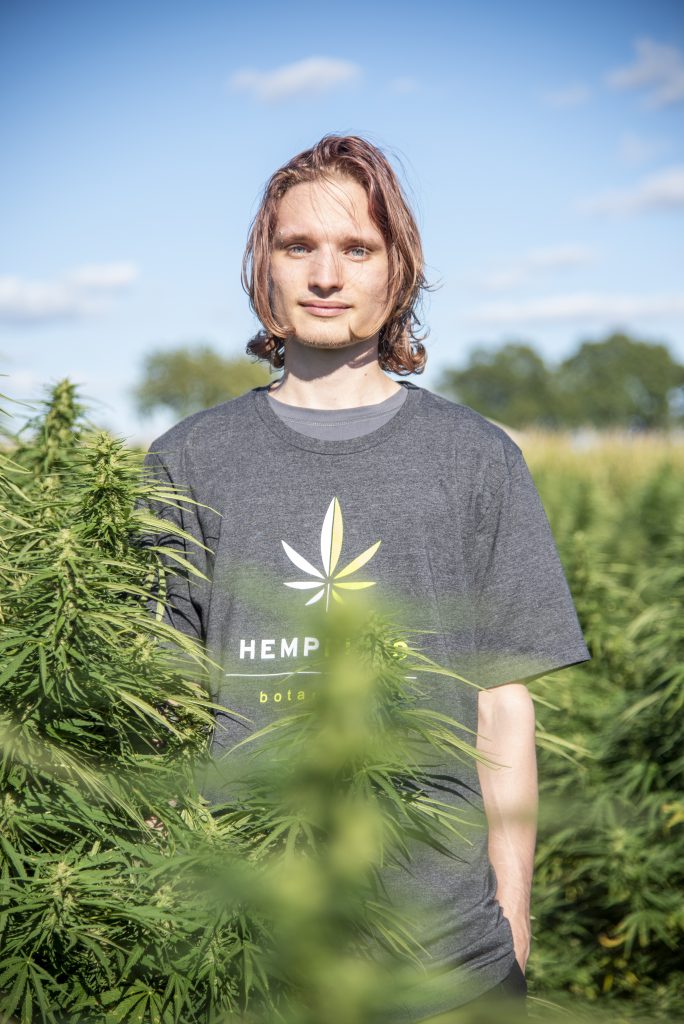 Darrian Shaeffer | Production Team Leader
Darrian is a creator at work and at play. When his day helping us make the products you love is done, you're likely to find him creating art (painting is his go-to medium) and origami.
When it's time to replenish, he prefers to fill up on tacos and Skittles.
If you're in the mood for a good conversation, you'll find a willing partner in Darrian — we suggest asking him about the book he's writing.
Megan Bernhardt | Production Assistant
Megan thrives on creativity, a trait that serves her well as our Production Assistant. In her spare time, she loves to paint and make music on her guitar. By the way, she plays a mean harmonica, too!
Megan adores animals, particularly her mini-dachshund, Honey. She finds staying up way past her bedtime hard to resist. When hunger strikes, Megan's go-to is chicken of any kind.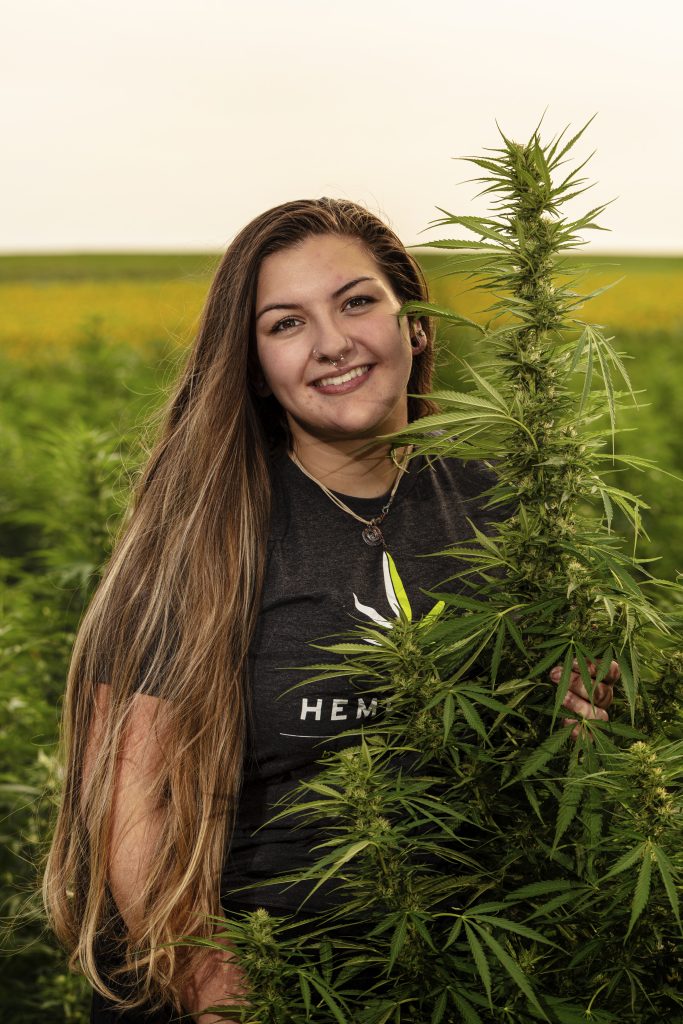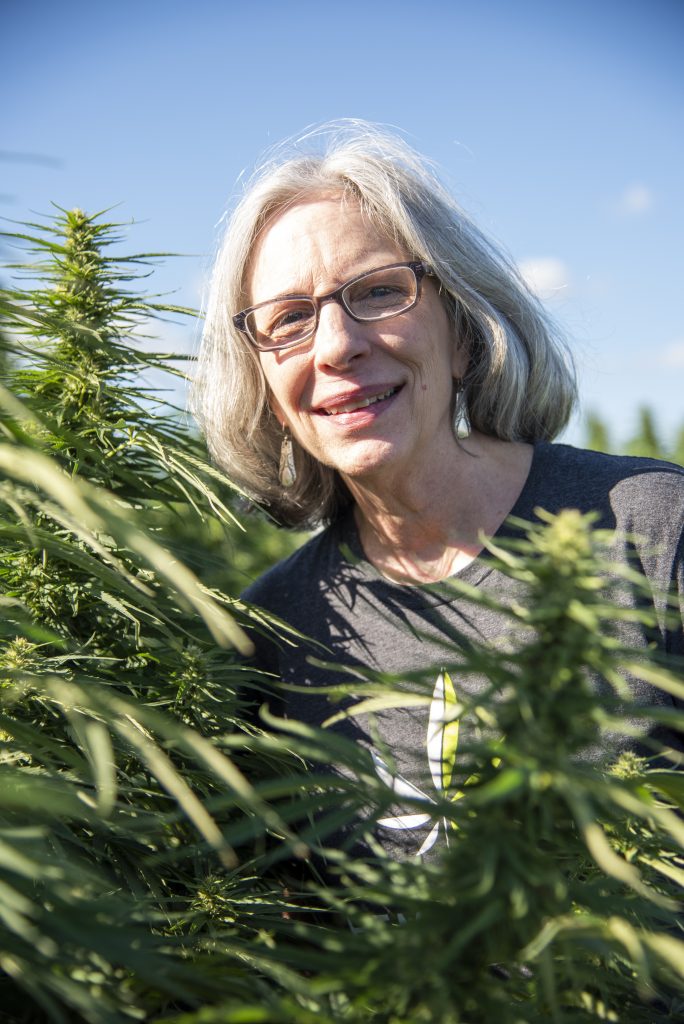 Becky Mueller | Production Assistant
Left to her own devices, Becky enjoys spending her time peacefully: reading, watching fixer-upper shows, taking long walks, and being with her family — especially her gorgeous granddaughter.
She's always ready to join you for some seafood or Chinese food; but if she's the chef, she's cooking up the best mac & cheese you've ever tasted.
For a great story, ask her about the time she met the real Maria von Trapp, who inspired the musical The Sound of Music.
Sherry Shank | Production Assistant
Sherry, our Production Assistant, likes to spend her free time with her family and Zoey, their soft-coated Wheaten Terrier.
Her preferred ways to get away from it all are going camping or enjoying the sun, sand, and surf at the beach. Her favorite culinary indulgences include bruschetta pizza and desserts of nearly any sort. For entertainment, she loves watching the TV series, "The Good Doctor"—and she's always up for a friendly game of cards!
Sherry has mad crocheting skills. Prior to joining our team, she spent 35 years in the manufacturing industry, 30 of which she served as a line leader and mentor to other employees.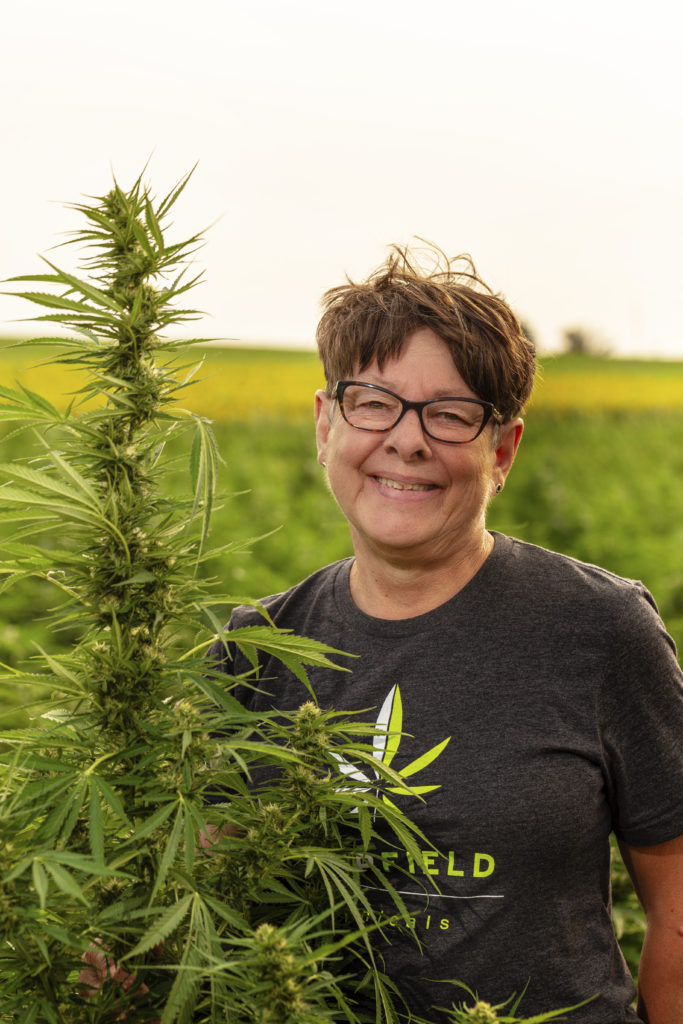 ---
MARKETING, DESIGN & PR TEAM
Dawn Mentzer | Creative Copy Writer
Dawn is a full-time freelance writer, and she edits and writes marketing content for Makes Scents Natural Spa Line. Besides her writing experience, she also has a product marketing/project management background in the technology industry. Dawn has a degree in Communications with a concentration in Journalism from Millersville University.
Among her favorite things to do are working out, reading, and enjoying take-out Chinese food while holding a lively conversation with her husband Shane and daughter Natalie. She also has a thing for showing her Wavemaster bag in the home gym who's boss with a few hundred jabs and crosses.
Dawn's guilty pleasure is watching "Survivor" whenever it's in season (She has never missed a season – EVER). Her generally unknown talents include a flair for choreographing bodybuilding routines, acting, and twirling batons.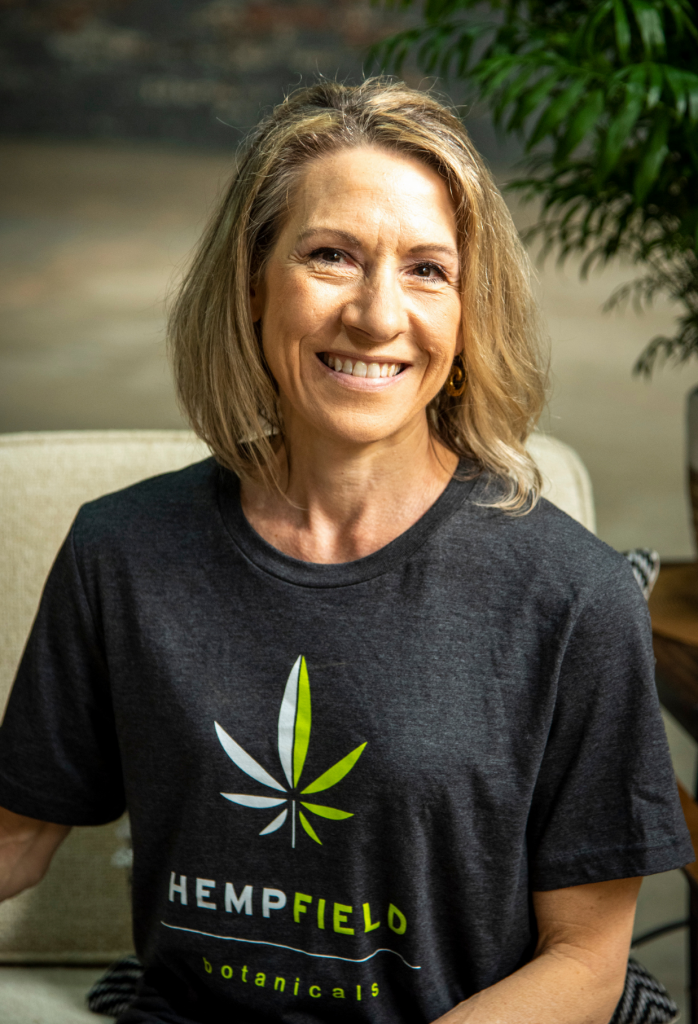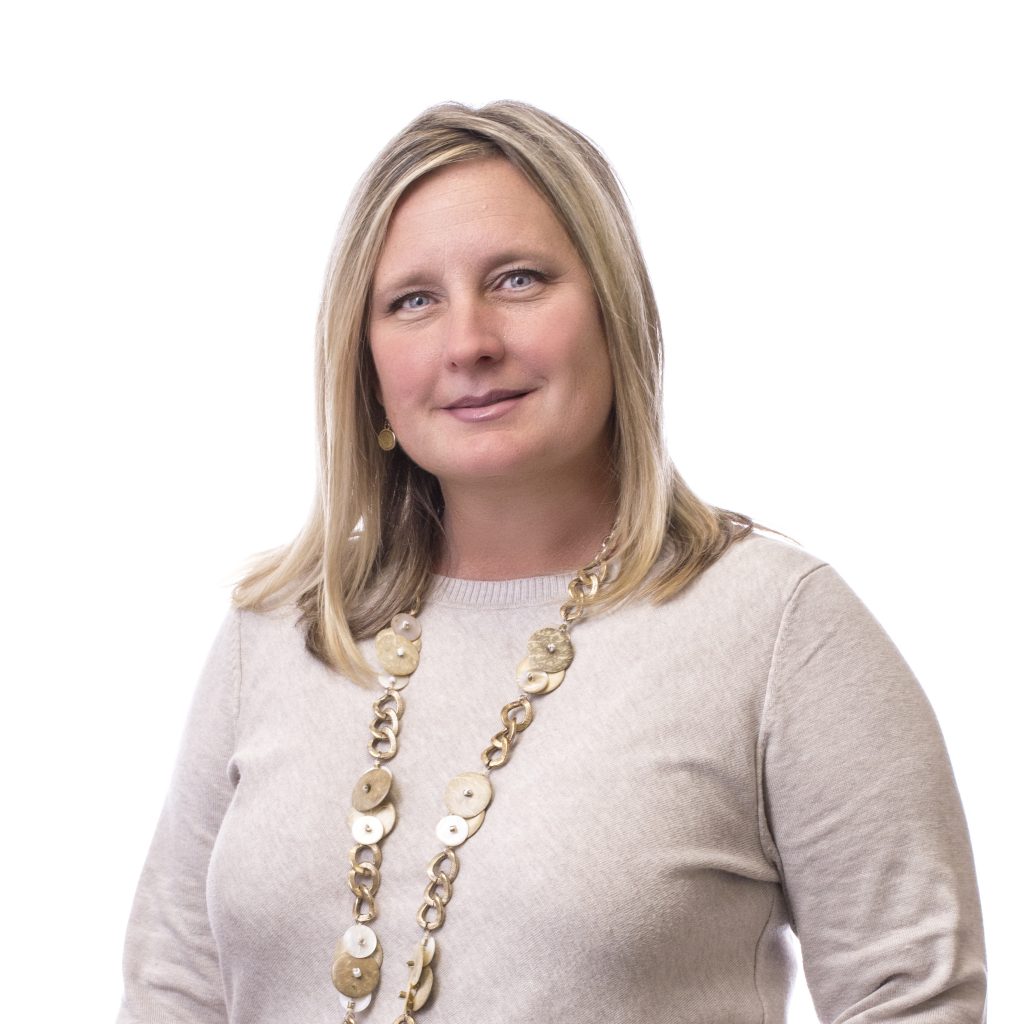 Alix Tuffano | Art Director
Alix, our Art Director, brings our brand to life with her creativity. Her talent for making things pretty carries over into her other areas of interest, as well: interior design, landscaping, fashion, and decorating for special occasions.
When not designing our marketing materials, Alix adores spending time with those she loves. Camping with family and friends, cheering her son on at his hockey games, watching reality TV shows with her daughter, cozying up to backyard fires with her husband, and delighting her parents with surprise visits…these are all among Alix's favorite pastimes. She's also CRAZY about Halloween.
Not many people know this, but Alix set out to be a meteorologist when she went to college. Thankfully for us, she decided to follow her passion and earned an art degree with a concentration in graphic design from Millersville University. Whew!
Alix's guilty pleasure is watching "The Office"—over and over and over again. Preferably when enjoying Old Bay popcorn.
WARNINGS/CAUTIONS: These statements have not been evaluated by the Food and Drug Administration (FDA). Hempfield Botanicals products are not intended to diagnose, treat, cure or prevent any disease. Use only as directed. Keep out of reach of children. As with any health product, consult your physician before use if you are pregnant, nursing, have or suspect a medical condition or are taking any medications.