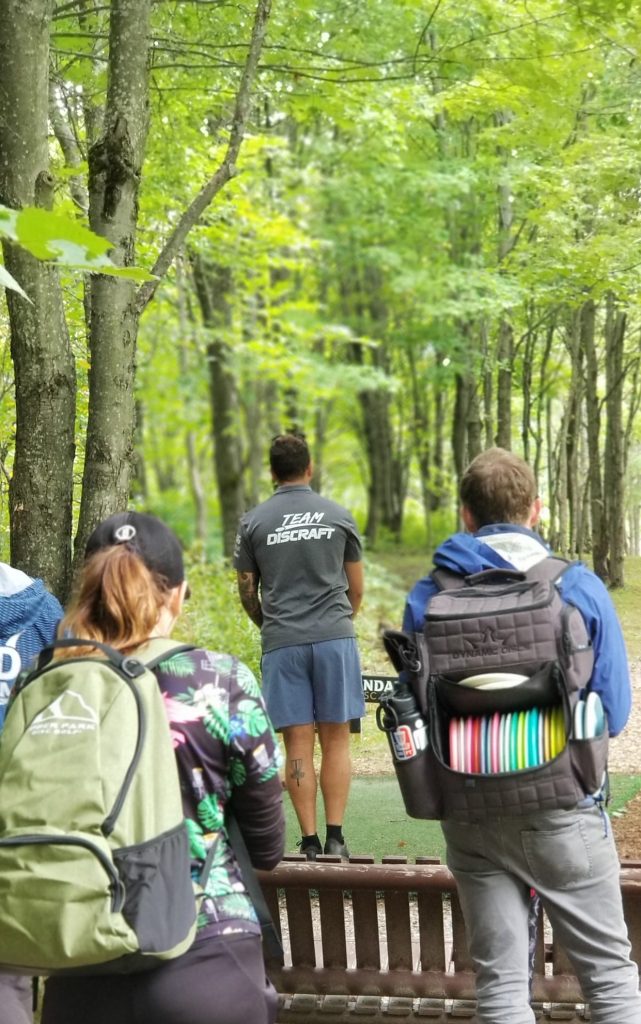 This year, we have had the distinct honor of sponsoring pro disc golf athlete Philip Bartholomew during the Professional Disc Golf Association's Disc Golf (PDGA) Pro Tour. Philip began playing disc golf in 2006 after experiencing soccer and hockey injuries that prompted him to explore athletic endeavors with less physical impact.
"Going into middle school I had a few injuries that kept me off of the field in those sports, and I was able to play disc golf while I was injured," explained Philip. "I have never looked back since then."
In 2010, he became a member of the PDGA and turned pro in 2012, taking top prize in the advanced A-Tier division.
Several of Philip's career highlights include:
16 professional wins
Highest rated round score of 1,086 (He shot a -16 — taking him from 7th to 3rd place — at Oak Hollow Disc Golf Course in 2019)
Furthest recorded throw of 636 ft in 2021, placing him in 5th place in the world championships' distance competition at Ogden, Utah (at an elevation of 4,300 feet above sea level!)
2nd person in the history of the sport to eagle (come in 2 under par) on hole 5 at Winthrop University's course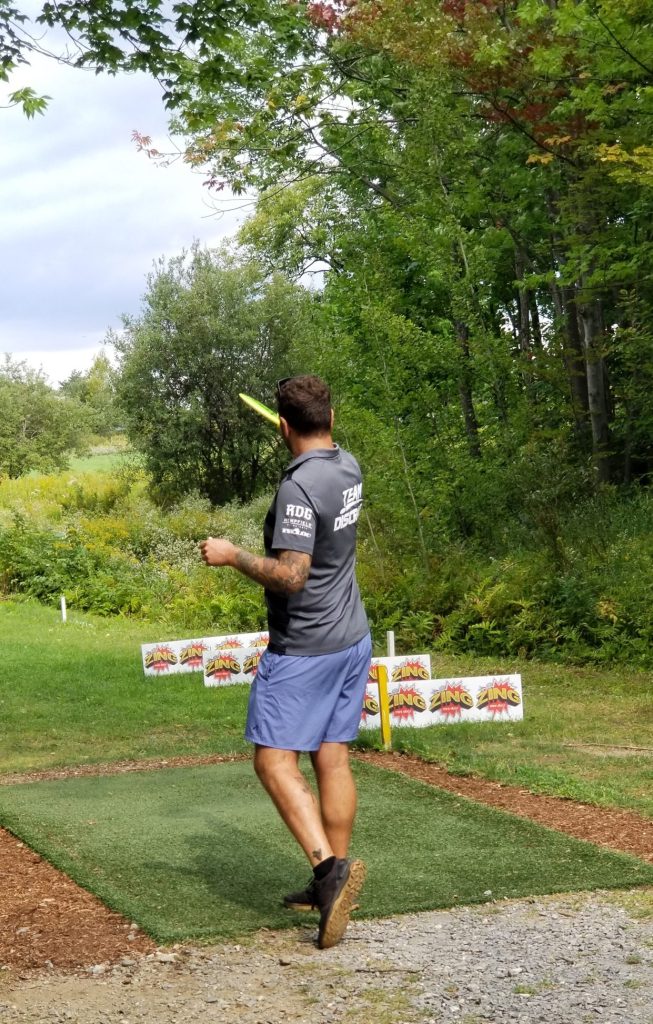 CBD for Athletes: How It Helps
We asked Philip about some of the challenges that athletes at his competition level face. And we inquired about how Hempfield Botanicals CBD products have helped him maintain optimal performance in his sport.
Q1: What physical and mental demands does the sport place on you? What types of pain or other symptoms have you experienced?
Philip: Disc golf is a very physically and mentally demanding sport. On the disc golf pro tour, it is a non-stop juggling act between travel, practicing, playing — and I teach disc golf full-time as well. This pretty much drains my body completely.
Q2: What Hempfield Botanical products do you use, and how have they helped you overcome those symptoms?
Philip: Since using Hempfield Botanicals products, I have been able to recover faster, stay calm in high-stress situations, and just be a better me. I love the CBD Comfort oral oil for daily use. The CBD salve is my best friend on days of soreness in specific areas that need extra attention. And the Muscle Recovery lotion is a must when you play as much disc golf as I do.
Q3: What specific characteristics of Hempfield Botanicals products do you like most?
Philip: I just love what Hempfield Botanicals supports and stands for. Not to mention, all their products smell amazing and work!
Q4: What has your experience with Hempfield Botanicals as your sponsor been like? What do you like about the company and the people you've met/talked with?
Philip: The team consists of genuinely nice people who care about helping people feel their best. I have had so many good experiences so far and can't wait to keep working with Hempfield Botanicals. I can't imagine not having these great people backing me up week in and week out. I'm thankful for their support!
How Can Our CBD Products Elevate Your Athletic Performance?
Whether you're a weekend warrior or a pro like Philip, you want (and deserve!) the best CBD salve, pain relief lotion, and oral oils for your body. We carefully formulate all Hempfield Botanicals products in a cGMP-certified manufacturing facility. They are triple-tested to ensure potency, purity, and safety. Learn more about our products and contact us with any questions about which will be the best fit to help you achieve your wellness and sports performance goals.