The race is on to finish tackling your gift-giving list! Wrapping up your holiday efforts might be extra stressful if you have some exceptionally difficult-to-buy-for people on your shopping agenda. What on earth do you buy friends and family who already have everything? What holiday gift ideas will show them you truly care?
Fortunately, Hempfield Botanicals is here to help! Our wellness-inspired products make thoughtful gifts that your favorite people will use and appreciate.
You can shop online. Or, if you're down to the last minute, you can swing by our store at 100 W. Walnut St. in Lancaster during our retail hours to purchase and pick up your gifts.
Healthy Hemp Gifts for All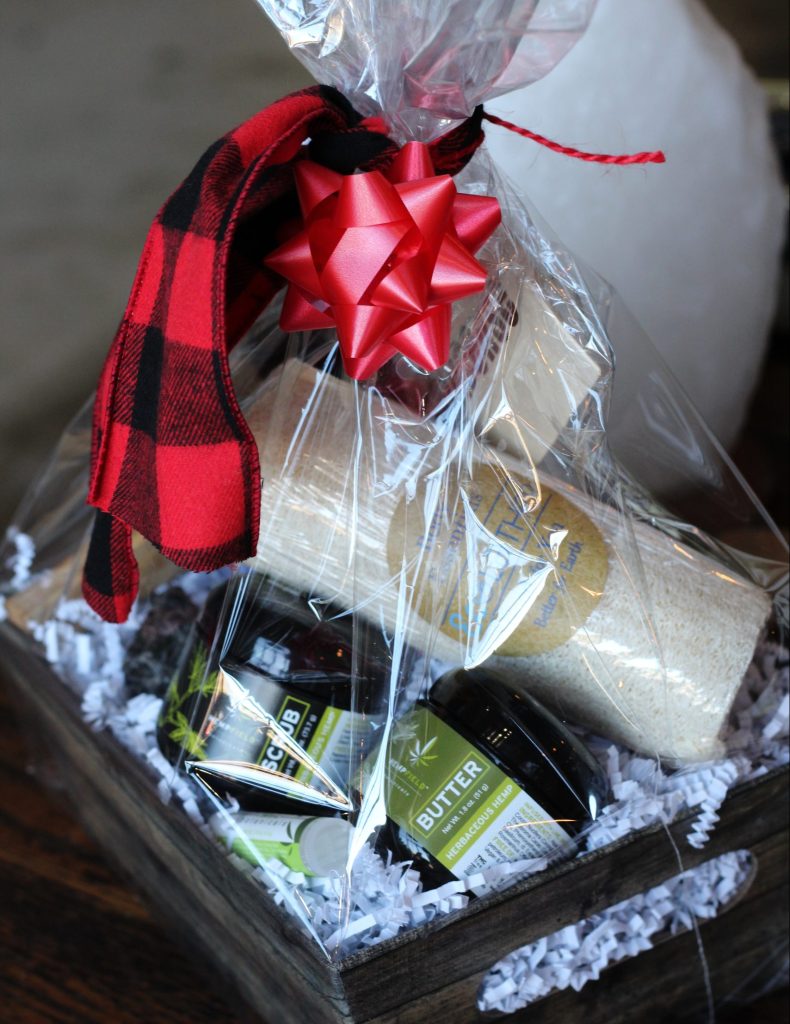 1. Gift Collections
Some of this and some of that — our gift collections offer a variety (which, as you may know, is the spice of life!) of our most popular products.
Choose from our Hempy Holidays Gift Basket with full-size portions of our hemp CBD pain and anxiety relief products or our Box of Hemp Gift Box with just as much diversity but in smaller sizes.  Plus, we have additional gift arrangements only found in our store. So stop by to check out all the fantastic gift ideas wrapped and ready for gift-giving!
---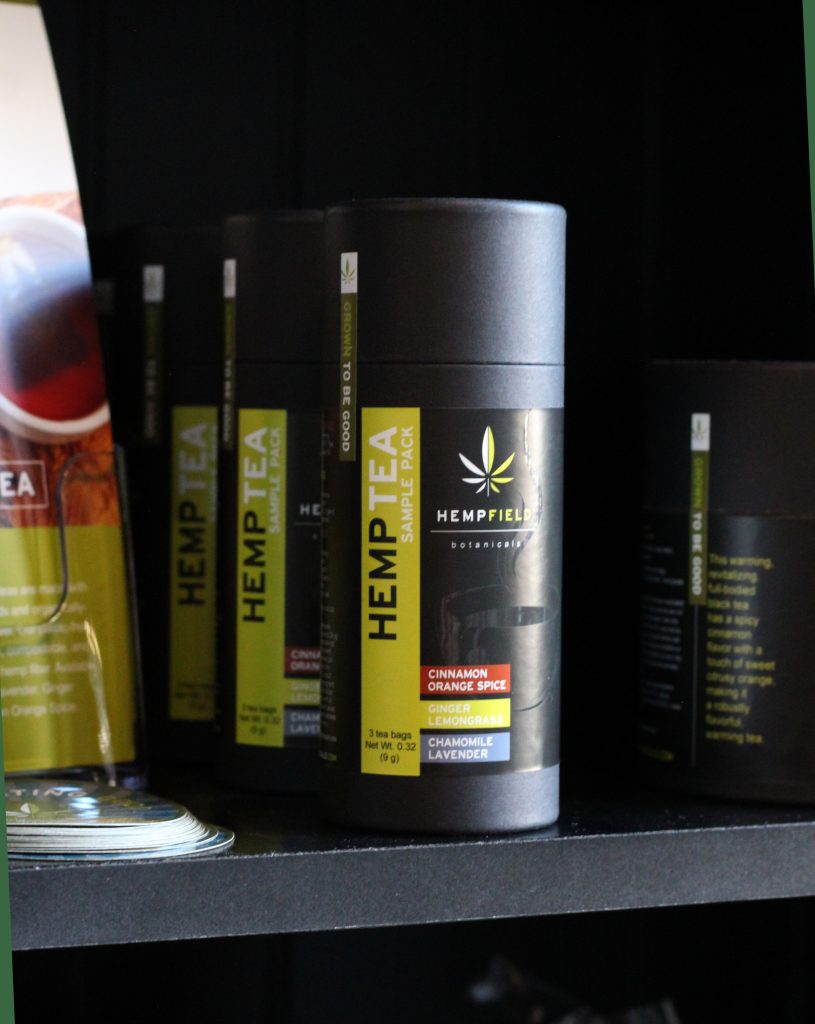 Hemp Tea and Samplers
Speaking of variety, we have three delicious blends of calming cannabinoid- and terpene-rich Hemp Tea. All are made from organically grown hemp flower, organic tea, and organic spices and enclosed in chlorine-free, biodegradable, and compostable hemp fiber tea bags.
Not sure which one they'll love most? Stop by our store to purchase a sampler pack with one tea bag of each (P.S. Makes a great stocking stuffer!)
---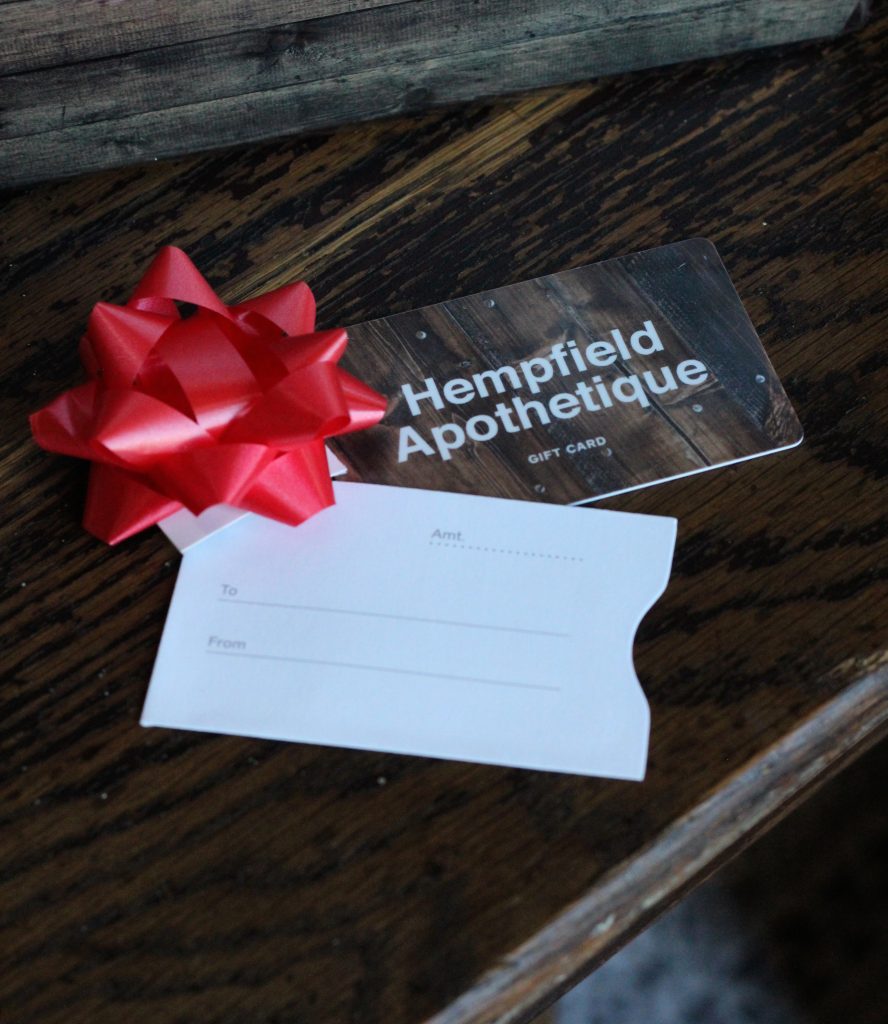 3. Gift Cards
If you're still not sure what to give them, gift cards are a one-size-fits-all solution. Give them the gift of choosing their own top-quality hemp wellness and beauty products.
Digital and physical (in-store only) gift card options are available!
---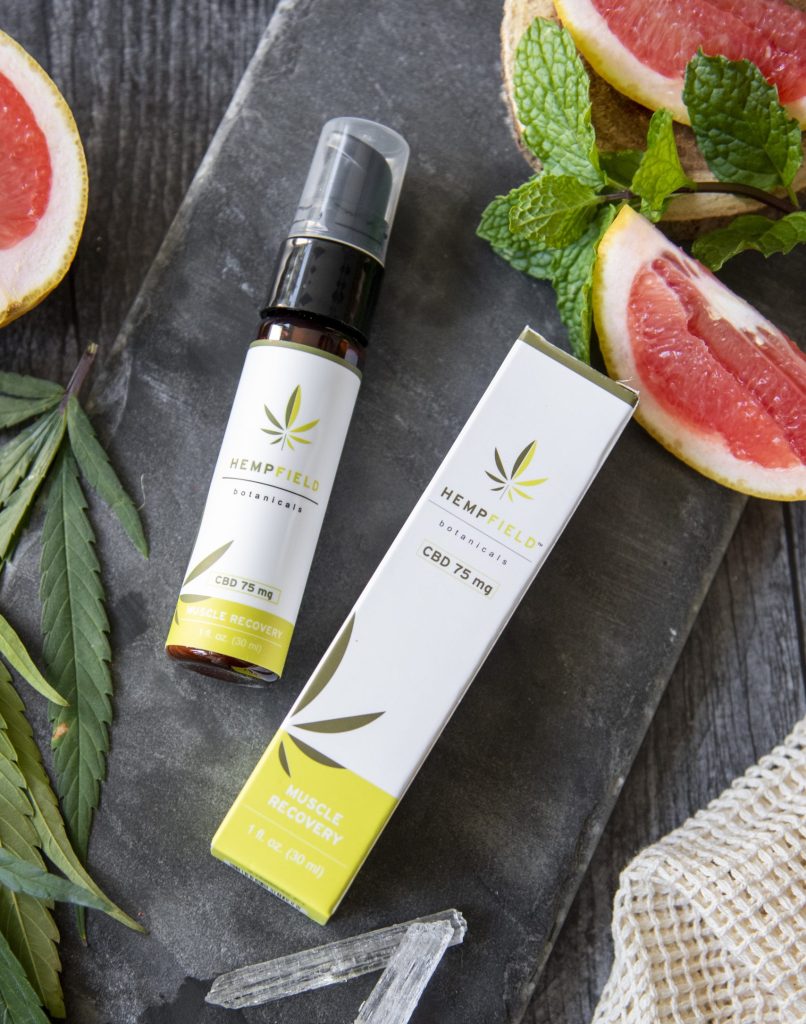 4. Superb Stocking Stuffers
It's the little things that make the holidays extra special. For instance, our CBD lip balm and mini sizes of our CBD Salve, Muscle Recovery lotion, and massage lotion will fit perfectly in the stockings you've hung by your chimney with care — or wherever else you've placed them. 
Why Choose Hempfield Botanicals Products?
When you shop with Hempfield Botanicals, a certified B Corporation, you champion a local, woman-owned company that honors people, the planet, and earth's precious creatures. We create all our products in a cGMP (Certified Good Manufacturing Practice) facility, and all that we make is vegan and cruelty-free (no animal testing is used at any stage of our manufacturing process).
We appreciate your support! Have a healthy and happy holiday season and a New Year full of promise and joy!