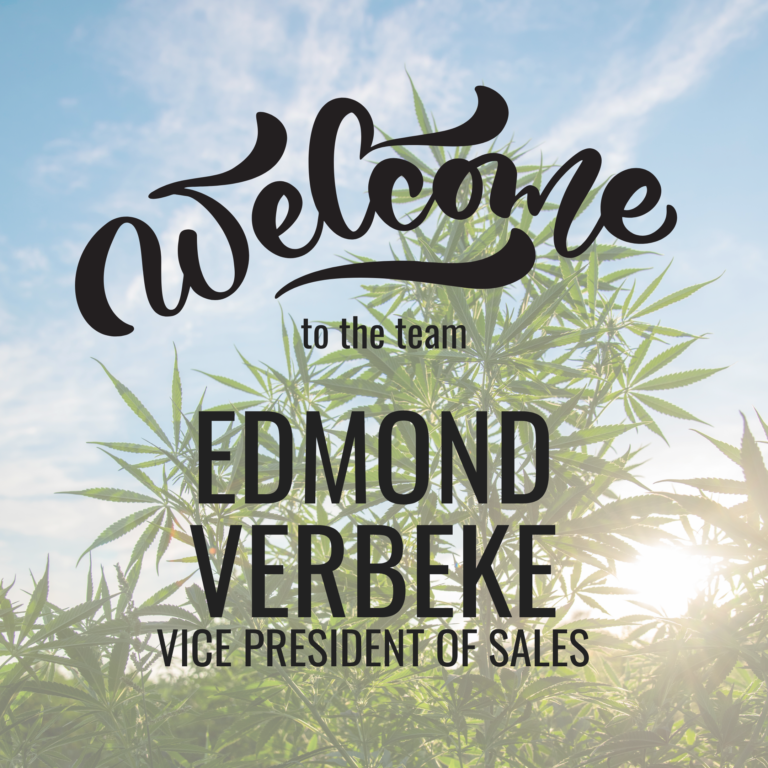 Edmond Verbeke focuses on delivering exemplary service to spa partners, building new and strengthening existing client relationships, and driving innovation. 
Lancaster, PA (April 12, 2021) – Hempfield Botanicals, a Lancaster, PA-based cannabinoid product manufacturer, has appointed Edmond A. Verbeke as its new Vice President of Sales. Verbeke has worked in sales management for over 30 years and has extensive experience in selling beauty and spa products to luxury spas, day spas, salons, resorts, and clubs.
In his role at Hempfield Botanicals (and sister-brand Makes Scents Natural Spa Line), Verbeke will focus on developing new and nurturing existing spa and wholesale client relationships via providing unparalleled customer service and personalized attention. He will also be responsible for creating a new division within the company, Makes Scents Hospitality.
Verbeke's educational background includes a Bachelor of Science degree in Advertising with a minor in Editorial Design from Syracuse University's Newhouse School of Public Communications. Throughout his esteemed career, he has managed hundreds of client relationships, launched new hotel and spa programs, developed and implemented new product packaging concepts, and grew sales revenues significantly for the companies where he was employed.
"We are beyond thrilled to welcome Edmond to our team," said Heather Kreider, co-founder and CEO of Hempfield Botanicals. "He brings an exceptional mix of experience, people skills, project management abilities, and industry knowledge to our company. I look forward to collaborating with him and seeing the ways he will enhance our brand and expand on our success."
For more information about Hempfield Botanicals, its team, and its products, visit hempfieldbotanicals.com.
For more information about Makes Scents Natural Spa Line, its team, and its products, visit makesscentsspaline.com.
About Hempfield Botanicals
With the proven healing abilities of hemp-based CBD, our 100% THC-free products contain ingredients known to help relieve muscle, joint, and nerve pain and inflammation. Hempfield Botanicals uses whole-plant hemp extracts otherwise known as isolated crystalline Cannabinoid (CBD). Hempfield Botanicals is available in a range of products including Massage & Body Oil, Muscle Recovery, targeted Salve, Oral Oils, Face Oils, and healing Lip Balm. For more information, visit www.hempfieldbotanicals.com, email Info@HempfieldBotanicals.com, or call (717) 874-8480.