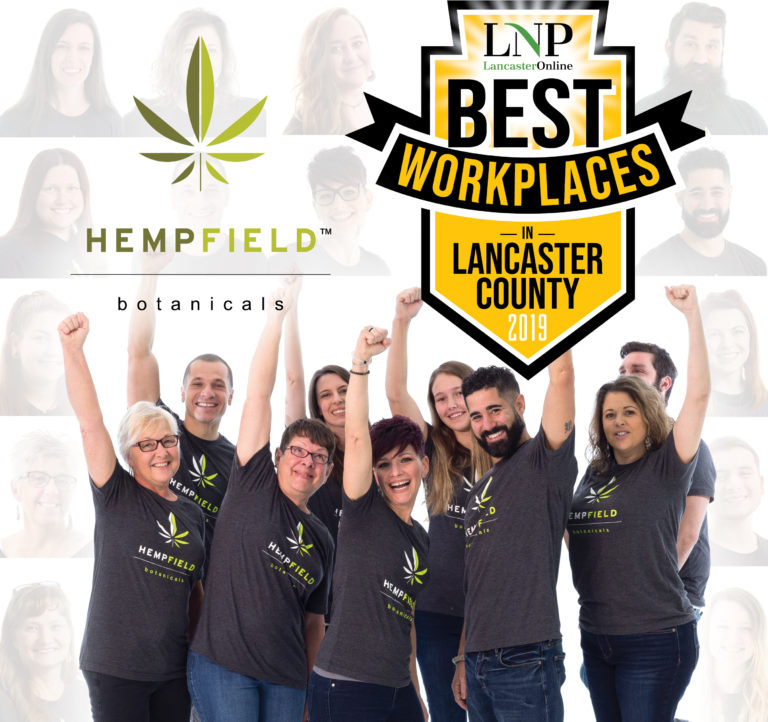 "Game Changers" & "Best Workplaces" awards recognize achievement and vision.
Lancaster, PA (Dec. 2019) – Hempfield Botanicals is proud to share that two local newspapers recognized the company with awards lauding its business record for 2019.
In November, Hempfield Botanicals received an award for 2019 Emerging Business of the Yearby the Central Penn Business Journal, part of its brand-new Game Changers awards, instituted to recognize Pennsylvania's most dynamic and impactful businesses and their leaders. The "Emerging Business" category specifically recognizes commitment to professional excellence, business growth, and the community.
In December, the company received an award for 2019 Best Workplaces in Lancaster County, by LNP, the newspaper behind LancasterOnline.com. The awards recognize the region's most inspiring companies and the people behind their winning cultures.
"Winning two of central Pennsylvania's most prestigious awards is a great way to cap off the year," says Heather Kreider, CEO of Hempfield Botanicals, "and a very effective motivator to keep our fire going in 2020. We've curated an amazing team to support us, and we're very grateful for their integral part in this."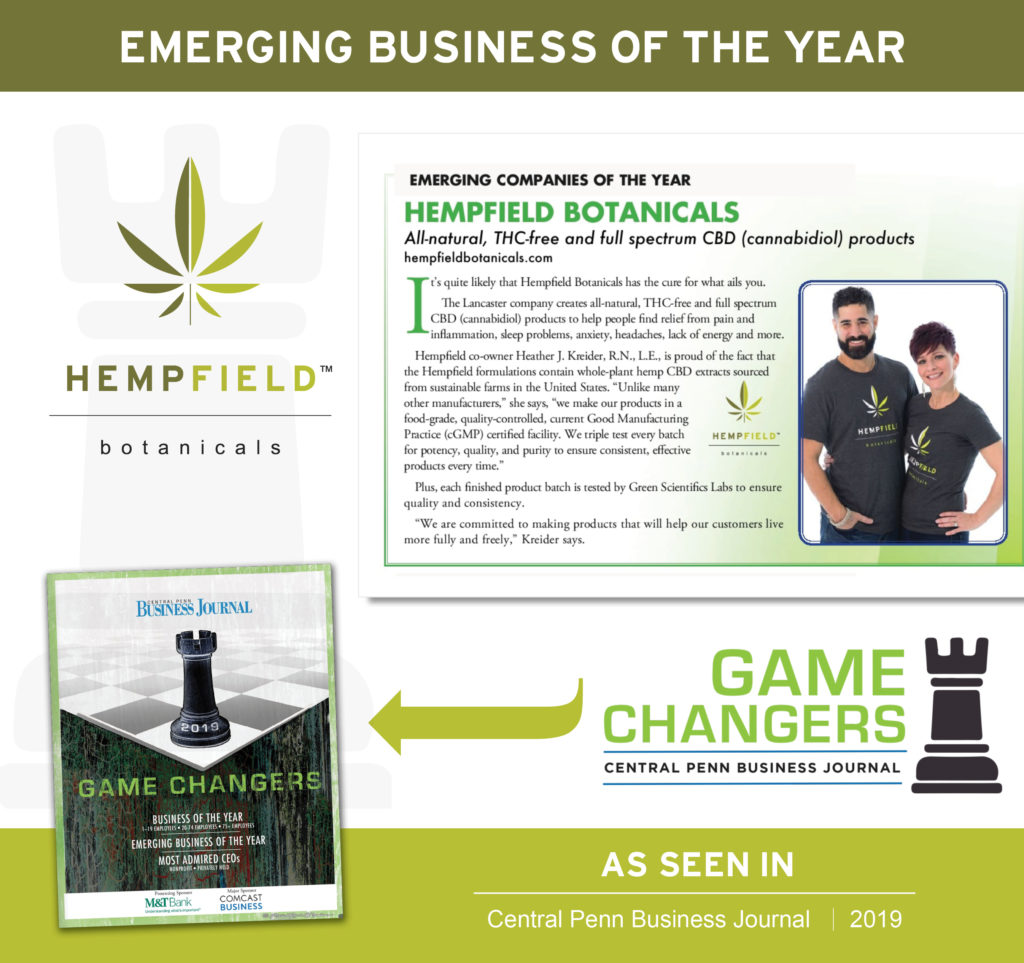 The stringent criteria behind the Game Changers: Emerging Business award required the company to articulate its success in areas including:
Surpassing challenges experienced as a start-up
Actual and potential growth
Workplace culture and environment
Progress markers and achievements
Involvement in local civic and nonprofit organizations
Plans for growth
To be recognized as a Best Workplace in Lancaster County, each employee completed a survey measuring LNP's benchmark criteria, which was then measured against the other participating companies. Hempfield Botanicals placed second out of 18 total businesses and the company's total average score was 277.7 out of 301 possible points.
About Hempfield Botanicals
With the proven healing abilities of hemp-based CBD, our 100% THC-free and full-spectrum products provide an effective topical treatment for muscle, joint, nerve pain and inflammation. Hempfield Botanicals uses whole-plant hemp extracts otherwise known as isolated crystalline Cannabinoid (CBD). Hempfield Botanicals is available in a range of products including Massage & Body Oil, Muscle Recovery, targeted Salve, Oral Oils, Face Oils, and healing Lip Balm. For more information, visit www.hempfieldbotanicals.com, email Info@HempfieldBotanicals.com, or call (717) 874-8480.