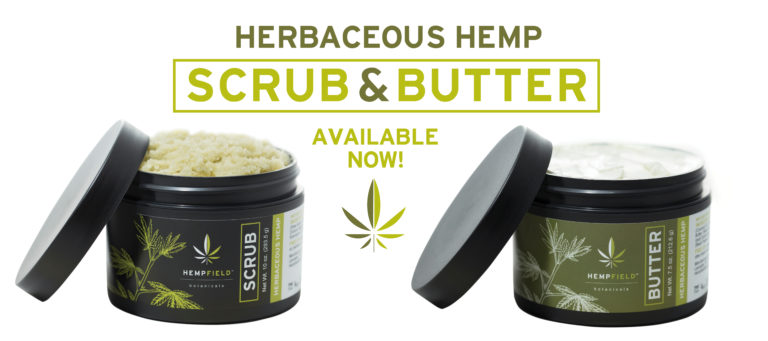 LANCASTER, PA, December 12, 2019 — Hempfield Botanicals, a Lancaster PA manufacturer of hemp-based CBD products, has introduced two CBD- and THC-free spa products. The new Herbaceous Hemp Sugar Scrub and Herbaceous Hemp Body Butter are vegan, certified cruelty-free, and ideal for pampering skin at home or for use in a professional spa setting.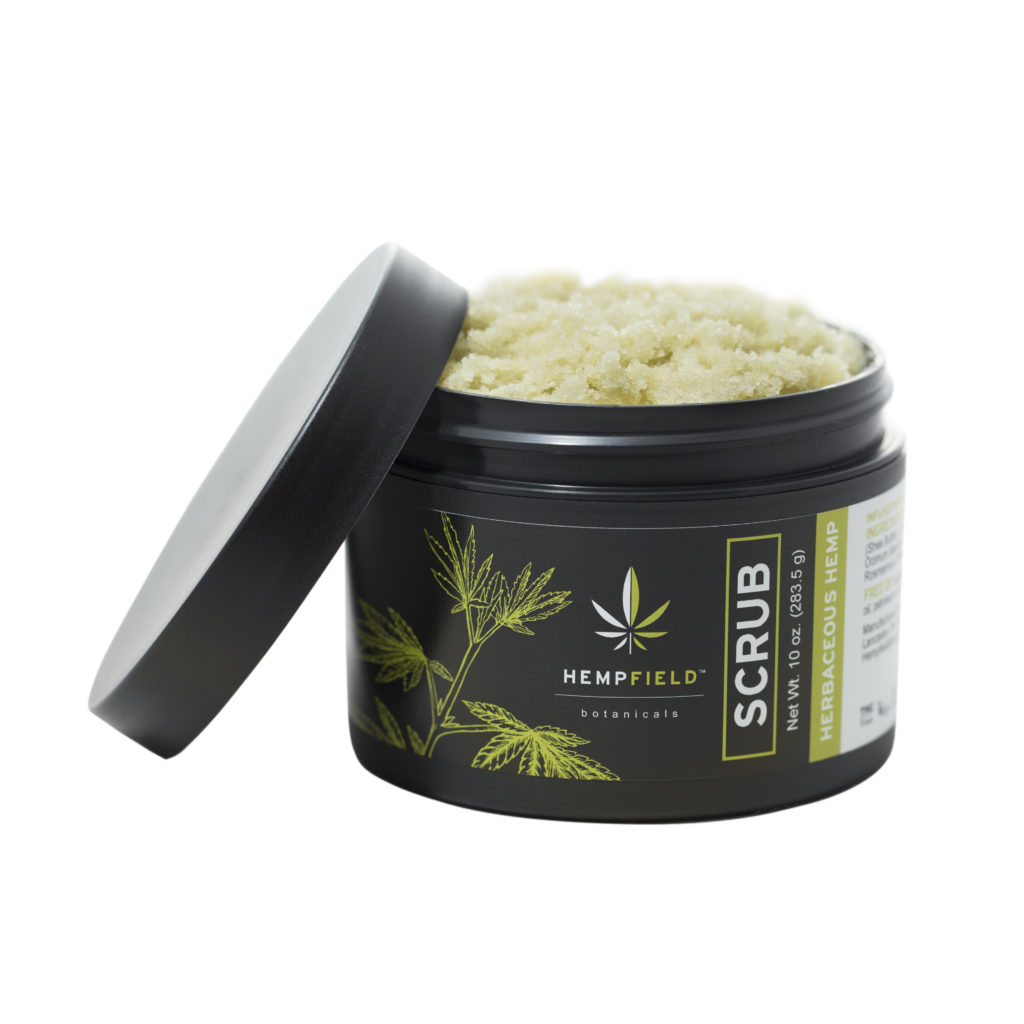 Herbaceous Hemp Sugar Scrub
Rejuvenate dull, dry skin with this all-natural, herb-infused scrub. Organic sugar gently exfoliates as nourishing hemp seed oil and shea butter restore and hydrate skin. Herbaceous Hemp Sugar Scrub also features aromatic sweet basil and rosemary essential oils to stimulate cell renewal and improve skin tone, lime oil to refresh and cool, and black pepper oil to soothe aching muscles and increase circulation.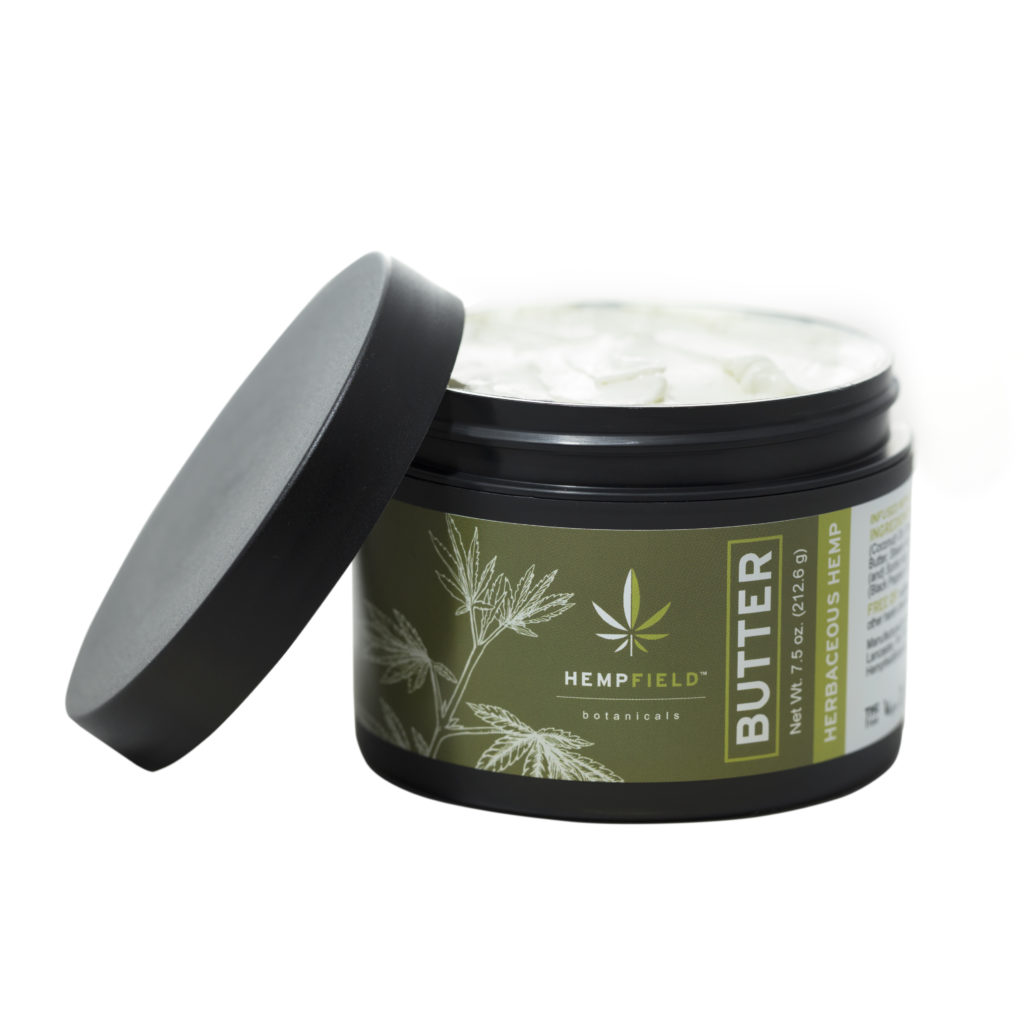 Herbaceous Hemp Body Butter
Indulge your skin with this hydrating body butter, which features nourishing hemp seed oil, moisturizing coconut oil, and rich cocoa butter. Infused with aromatic sweet basil and rosemary essential oils, it stimulates cell renewal and improves skin tone. Herbaceous Hemp Body Butter also contains essential oils of lime and black pepper to refresh and cool skin while soothing aching muscles and promoting circulation.
"We're excited to offer these body products that provide the skin-nurturing benefits of pure, high-quality hemp seed oil," said Hempfield Botanicals' owner Heather Kreider. "We recommend using them together for optimal results. Both products may also be used with our topical CBD products—CBD Muscle Recovery, CBD Massage Oil, and CBD Salve."
For more information or to order the new scrub, body butter, or Hempfield Botanicals CBD products, visit the company's online store at hempfieldbotanicals.com/shop. Businesses that are interested in ordering products for resale should complete the online form at hempfieldbotanicals.com/wholesale-request-form, send an email to info@HempfieldBotanicals.com, or call 717-874-8480.