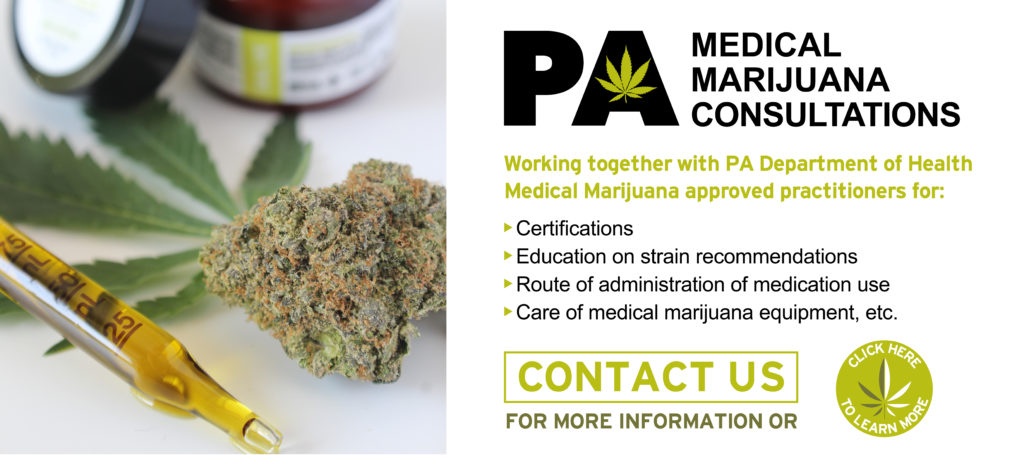 Lancaster Company Offers Help in Getting Medical Marijuana Certification and Optimal Health Outcomes
Hempfield Botanicals Now Provides PA Medical Marijuana Consultations
LANCASTER, PA, JULY 17, 2020 — Hempfield Botanicals, a Lancaster PA manufacturer of hemp-based CBD products, is now offering medical marijuana (MMJ) assessments and consultations to individuals in Pennsylvania. By providing patient certification, education, and guidance, the company strives to break down the barriers that stand in the way of individuals getting optimal health outcomes from their medical marijuana prescriptions.
Medical Assessments and Patient Certifications
Annette Folgueras, MD, a PA-approved medical marijuana physician, is available for patient medical assessments. A board-certified anesthesiologist, who has served communities for over 25 years, Folgueras has always embraced a holistic, evidence-based approach to medicine. She evaluates each patient to determine if they meet the PA medical marijuana program qualification criteria and if they will benefit from MMJ as part of their treatment plan.
Medical Marijuana Guidance and Recommendations
Heather Kreider, RN, LE (and owner of Hempfield Botanicals), helps patients navigate the process of obtaining and properly using medical marijuana. She assists patients with getting their MMJ card, visiting a dispensary, and determining the medical marijuana formulations and administration methods that will best target their symptoms.
"As a chronic pain sufferer, related to migraines and spine problems, I am an MMJ card holder and know first-hand how cannabis can provide relief," shared Kreider. "Unfortunately, I fear many people are missing out on the benefits because they feel intimidated by the rather confusing process—and the stigma—of becoming certified to use medical marijuana. Through education and guidance, as well as medical evaluations, we help people get past those roadblocks so that they can live their best lives, naturally."
Education and Caregiver Services
Dr. Folgueras and Kreider will also offer in-person and virtual education sessions, MMJ card sign-up events, and tele-health consultations. Available in some areas upon request, Hempfield Botanicals provides personal medical marijuana product shopping and home delivery.
For more information about Hempfield Botanicals' medical marijuana consultation services, visit  hempfieldbotanicals.com/pa-medical-marijuana-consultations, send an email to info@HempfieldBotanicals.com, or call 717-874-8480.