Our Wellness Hub at our new location will bring new classes & services!
That's right! Hempfield Botanicals will soon move to the Accelerator Building at 100 W. Walnut Street. In our nearly 10,000 square-foot wellness center in Lancaster, PA, we will introduce new services and offerings for the local community.
Wellness Hub Highlights
1. Hempfield Apothecary (Ground Floor)
This will be the heart and soul of our Wellness Hub. You'll find a retail space where you can buy our health and wellness products, such as CBD oils and topicals, skincare products, and items to aid in the safe consumption of medical marijuana (MMJ) products. It's also where we will offer:
Various therapeutic and educational classes: One-on-one medical marijuana consultations and certifications, support groups (for example, one for veterans with PTSD), alternative treatments for mental health (such as sound baths, meditation), restorative yoga, how to relieve stress, and how to use cannabis safely and effectively (one of our recent students was a 75-year-old woman using cannabis for the first time!)
Opportunities to meet our partners: Including the farmers who grow the hemp and cannabis plants we use in our products and Vytal Options, our longtime MMJ partner
A rentable event space: For community-centered events and classes organized by other local groups
Expanded services: Including MMJ personal shopping and delivery services for Pennsylvania card holders
2. Demo Kitchen (2nd Floor)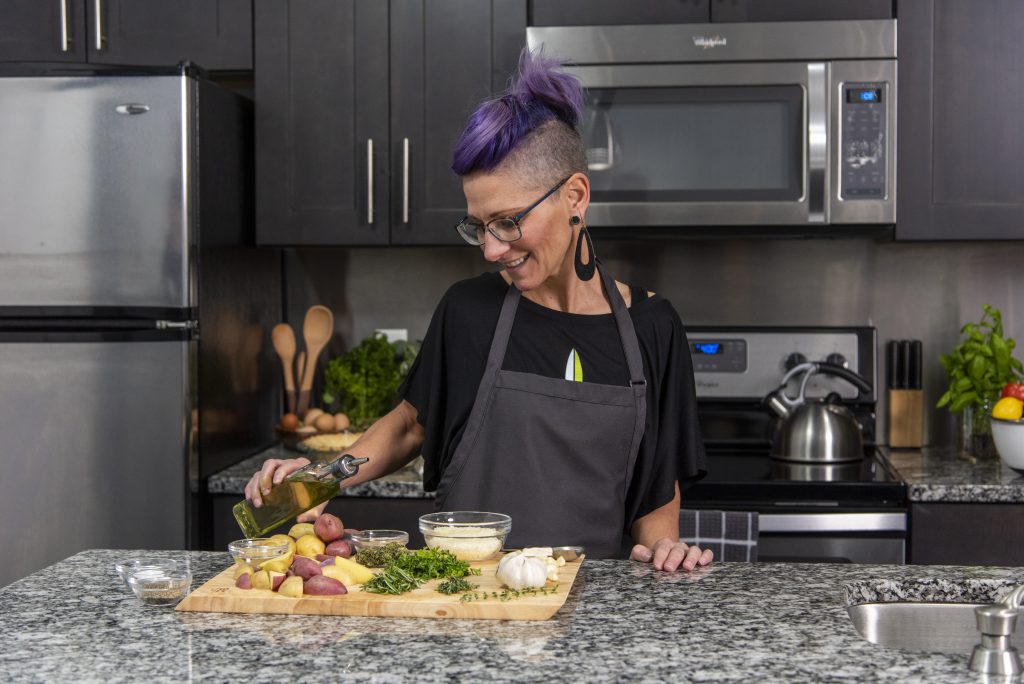 Here is where we will hold cooking classes to teach MMJ cardholders how to effectively use THC and CBD in their food preparation.
Classes will be hosted by guest chefs, as well as by Heather Kreider, who co-founded Hempfield Botanicals with her husband, Nate.
Also, you'll have an opportunity to sign up for special ticketed events that will deliver unique dining and tasting experiences.
3. Manufacturing Facility (Lower Level)
Our cGMP manufacturing facility, approved by the FDA for both cosmetic grade and food grade manufacturing, is also moving to our new location. It's where we make our vegan, cruelty-free Hempfield Botanicals and Makes Scents products.
Stay Tuned!
Expanding our services within our community has been part of our initial vision from a decade ago. We are thrilled to see our wellness center in Lancaster become a reality. Look for more updates soon about our move!
---