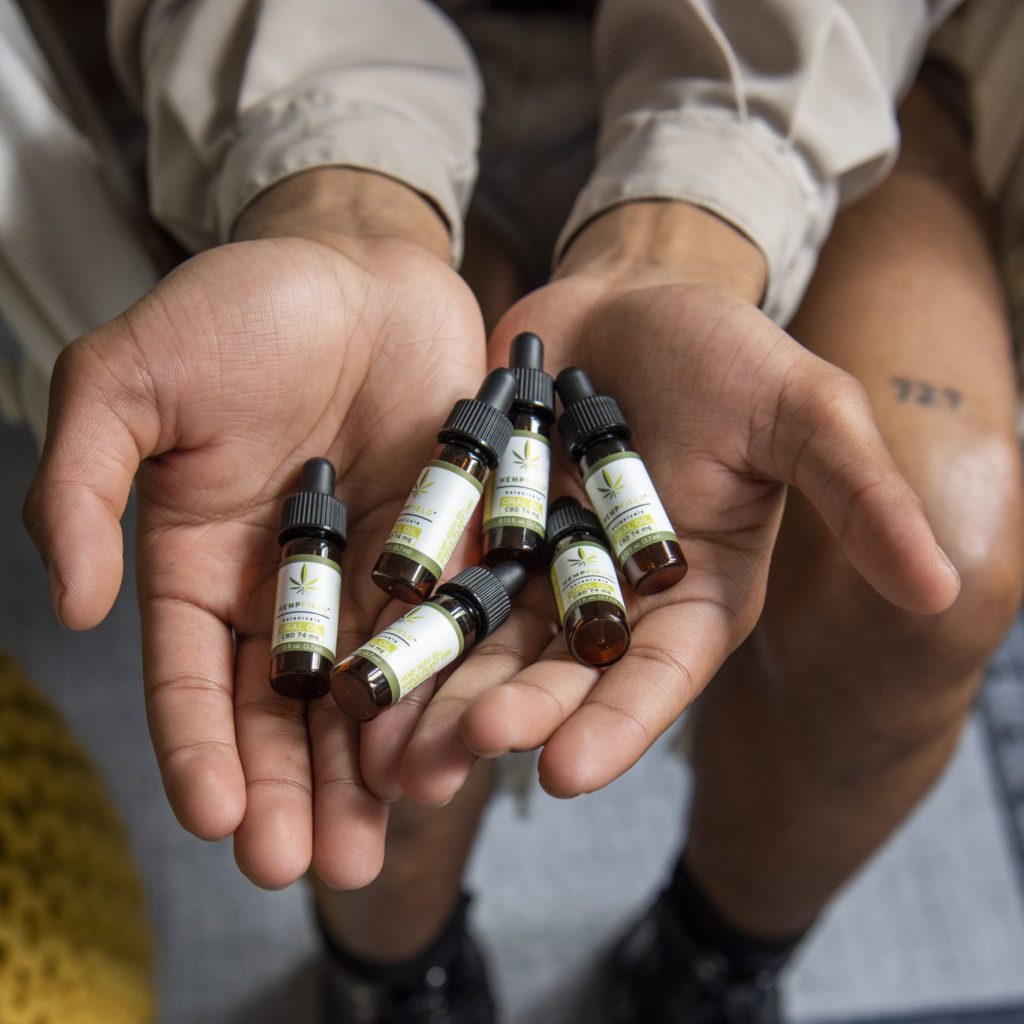 We love when people ask us questions about using CBD effectively and safely. It shows that they are thoughtful about the products they're buying and genuinely want to get optimal results without any adverse side effects. Recently, a customer asked us: "Is it OK to use two different oral oils on the same day?" This question is one you might have pondered, too. So, we thought we'd share some insight here about what to consider if you've wondered whether to take multiple oral CBD products.
Taking Different CBD Oils for Different Conditions At the Same Time
Suffering from nerve pain and sleep issues, the customer wondered if taking our Relief oral CBD oil (for pain) during the day and our 40 Winks CBD oral oil (for restful sleep) at night would be beneficial and safe.
We shared that taking two oils for different purposes on the same day has the potential to provide excellent results. The key is to keep the general CBD dosage recommendations in mind while doing so. Some individuals need less while others need more to get desired effects, so it may take some experimentation to figure out what's ideal.
In this customer's case, we suggested that after she determines the appropriate CBD mg amount to take, she might first want to try splitting that dosage between our Relief CBD oil in the morning and our 40 Winks CBD oil before bedtime.
So, let's say she weighs 140 pounds and is new to taking CBD. She may want to start with the minimum recommended dosage of 1 mg CBD per every 10 pounds of body weight (14 mg per day). That means she would take a 7 mg dose of Relief in the morning and a 7 mg dose of 40 Winks at night.
If that starting dose doesn't alleviate her pain adequately or deliver a tranquil night's sleep, she could gradually increase her dosage of both oils each day until she finds the right combination.
Two Benefits of High-Quality CBD Oral Oils 
Cannabidiol has anti-inflammatory and analgesic properties. Therefore, all of our CBD products help with pain and inflammation, even if formulated for other purposes (such as decreasing anxiety, improving focus, boosting energy, etc.)
So, the customer featured in this post will likely find that our 40 Winks CBD oral oil for sleep will not only help her relax and slip into sweet slumber but also relieve her pain.
Again, it's important to refer to the general dosage recommendations, which you can find on this handy chart that lists the low, medium, and high dose ranges. Also, as with taking any other wellness supplement, we encourage people to talk with a health professional to ensure taking oral CBD products will not have contraindications with existing medical conditions, medications, or other supplements.
Do you have questions about any of our products and how to use them? Contact us! We're here to help!