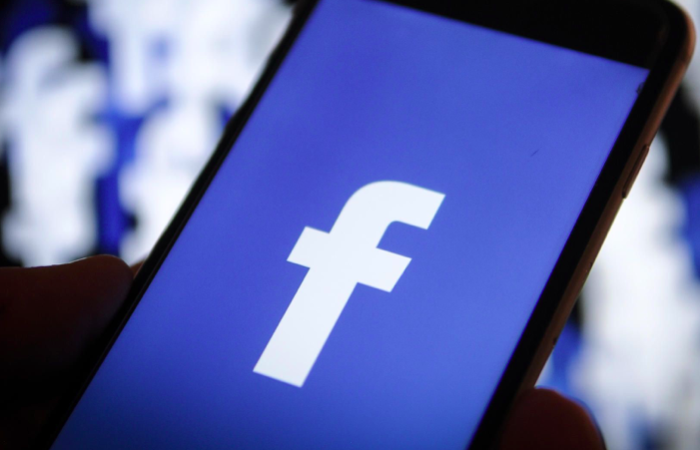 Hundreds or thousands of friends, hundreds or thousands of pages followed. With the sheer number of connections most of us have online, and the huge amount of content being shared, there's no wonder why many of us see a limited number of posts from a limited number of friends and pages. BUT, there's a solution! Thanks Facebook!!
Follow the three steps below to ensure that you see all posts from Hempfield Botanicals as soon as we post them. By doing so, you will make sure you don't miss our FREEBIE FRIDAY giveaways, inspirational quotes, informative posts and everything else we share.
STEP 1 – go to our page "Hempfield Botanicals"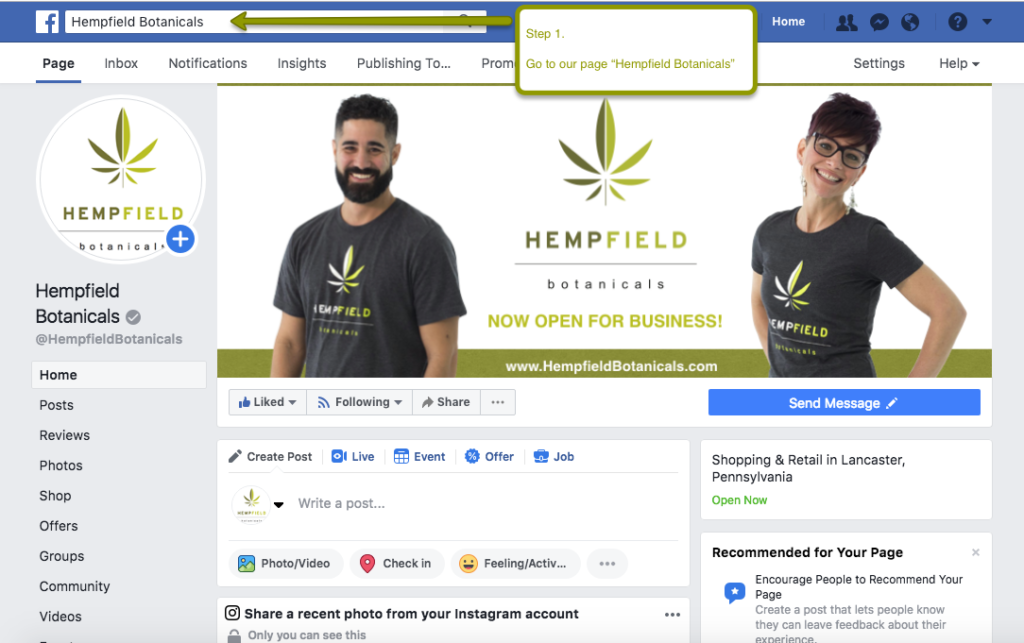 STEP 2 – click on "…"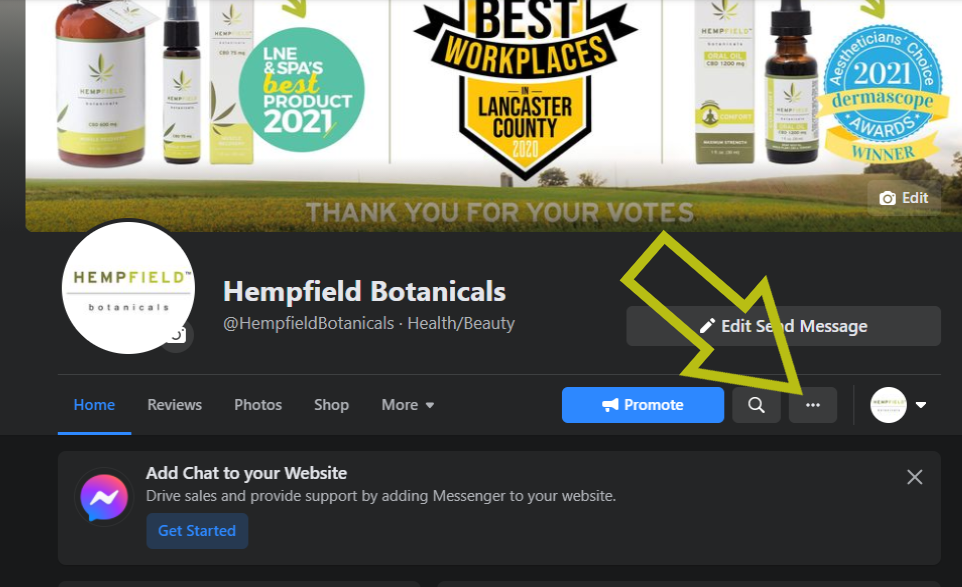 STEP 3 – click on "Follow Settings"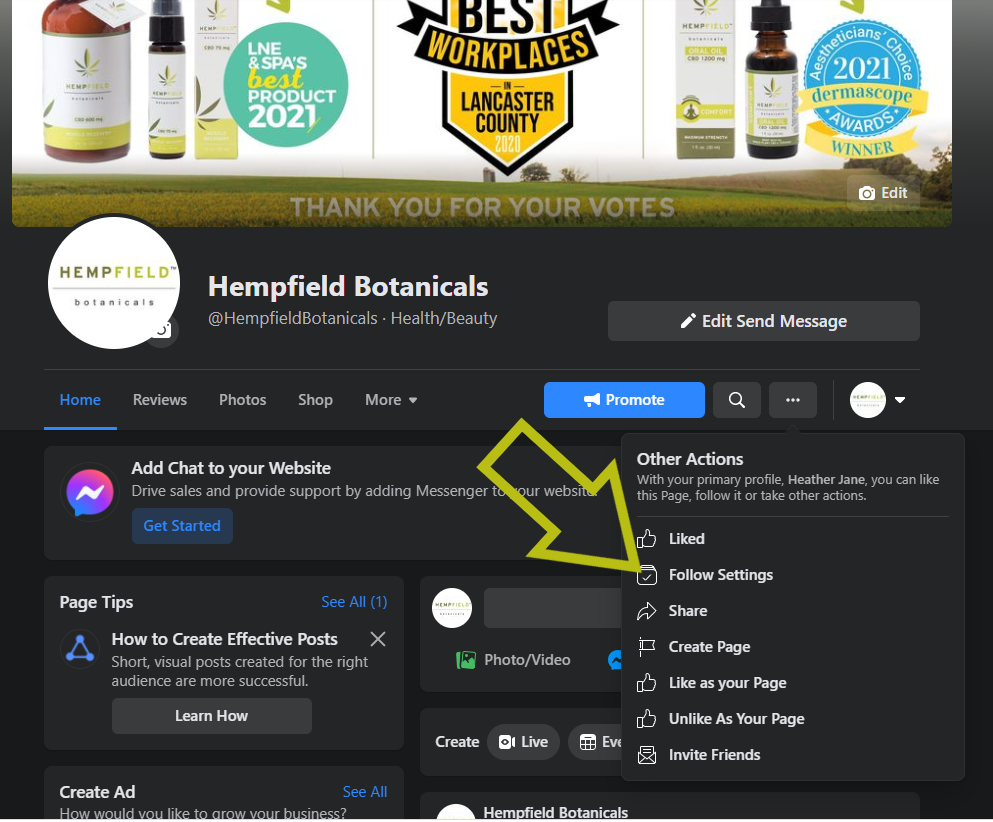 STEP 3 – select the "Favorites" setting
STEP 4 – select "Update"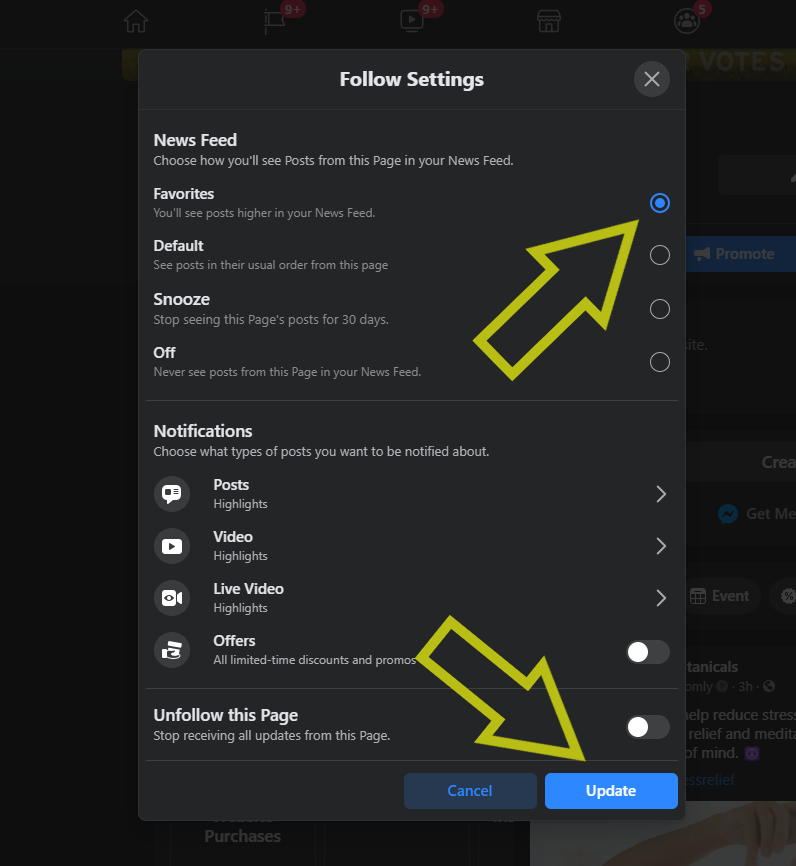 And just like that, you will see our posts at the top of your timeline as soon as we share something!