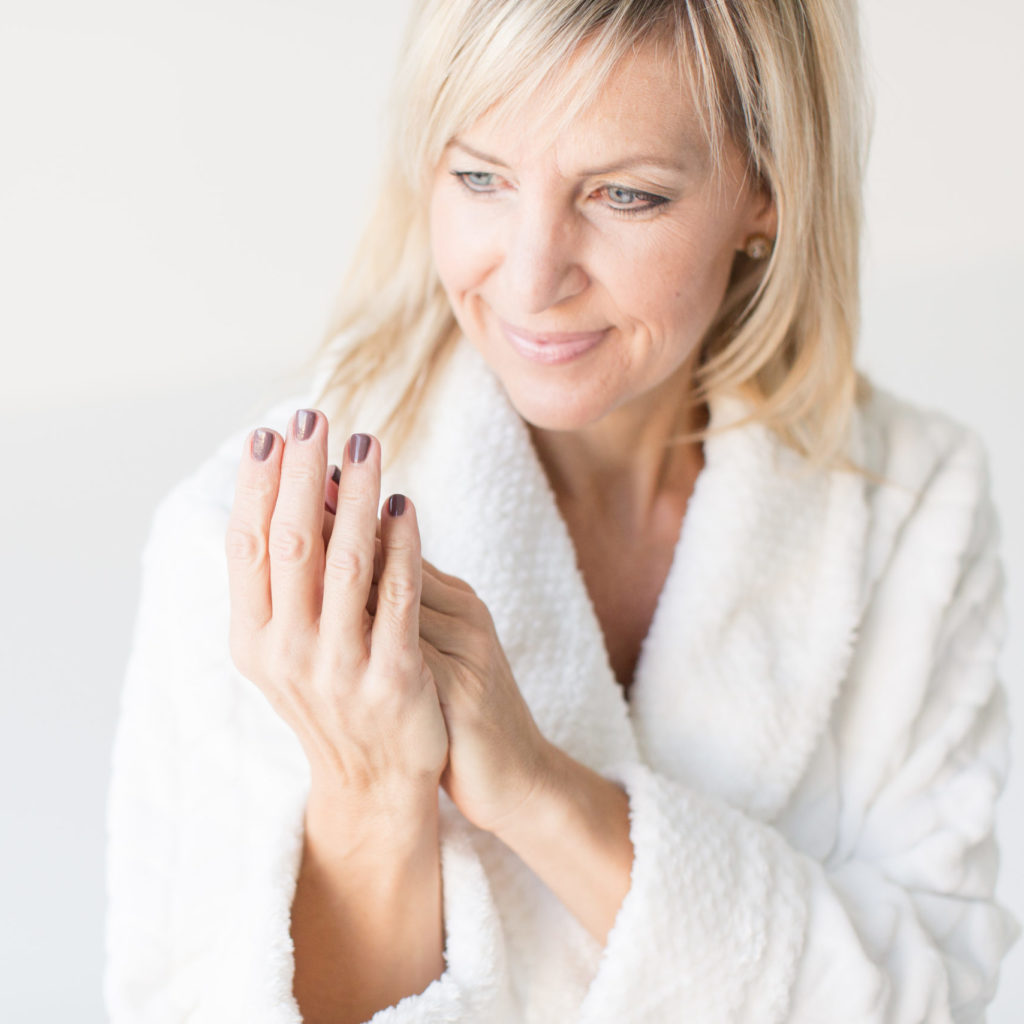 Years of experience and education as an esthetician and Registered Nurse have given me a special talent: I know skin. I know what makes it happy, and I know what makes it angry — and when skin gets angry, you can say hello to dermatitis, acne, eczema, and a host of other skin conditions. Your skin is your body's largest organ, and it's a picky one!
Here are the most important things you should provide to the skin on your face and extremities, particularly for this cold weather season.
(Yes, we link to some products of our own, but it's because we spent so much time and research formulating them, and we really do believe they're the best out there. But your local natural health store will have great products, too.)
1) For your face, this winter brings an additional irritant to the usual cold, drying wind: maskne, i.e. blemishes caused by wearing a face mask for long stretches of time. (But we love 'em anyway for helping to keep us safe.)
This is because masks hold humidity from your breath against your skin, and that humidity fosters the growth of bacteria that causes clogged pores. Depending on the mask's material, it can also create friction that irritates your skin.
Look for: ingredients that naturally reduce inflammation (such as cannabis sativa oil) and kill bacteria (such as anthemis nobilis), both found in our Soothe Face Oil.
2) For your extremities, the key is moisture — but not the temporary kind! You're looking for ingredients that help your skin maintain its own moisture levels, by helping the outermost layer of your skin — the stratum corneum — shed dead skin cells, and to use lipids secreted by your glands to hydrate the fresh layer of skin cells.
Look for: ingredients that help your stratum corneum exfoliate (like the organic sugar in our Herbaceous Hemp Body Scrub) and maintain its moisturizing lipids (like the fatty acid-rich hemp seed & coconut oils in our Herbaceous Hemp Body Butter).
In hemp health,
Heather