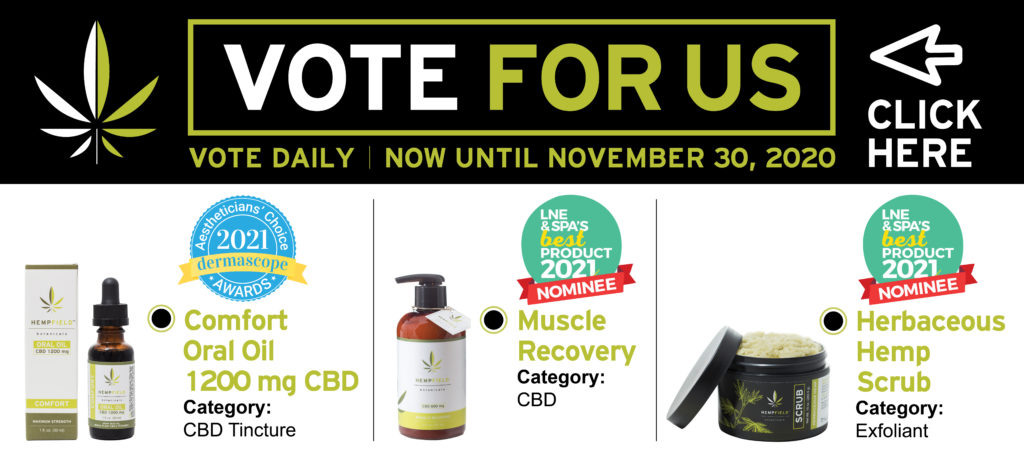 Now that election day is over, well, sort of…we need your votes!
We were nominated in not one but THREE categories! Voting is so easy so please help us bring home more wins by voting and sharing this post!
DERMASCOPE Magazine's link to vote for Comfort Oral Oil under the BODY CARE category > Favorite CBD Oil (Comfort). Just Comfort Oral Oil and select submit at the bottom.
LINK TO VOTE: https://www.dermascope.com/2021-awards/81-2021-bodycare
Les Nouvelles Esthétiques & Spa magazine's link below to vote for two products under Favorite CBD product (Muscle Recovery) and Favorite Exfoliant (Herbaceous Hemp). For each category you must select VOTE.

LINK TO VOTE: https://magazine.lneonline.com/lne-spa-best-2021/