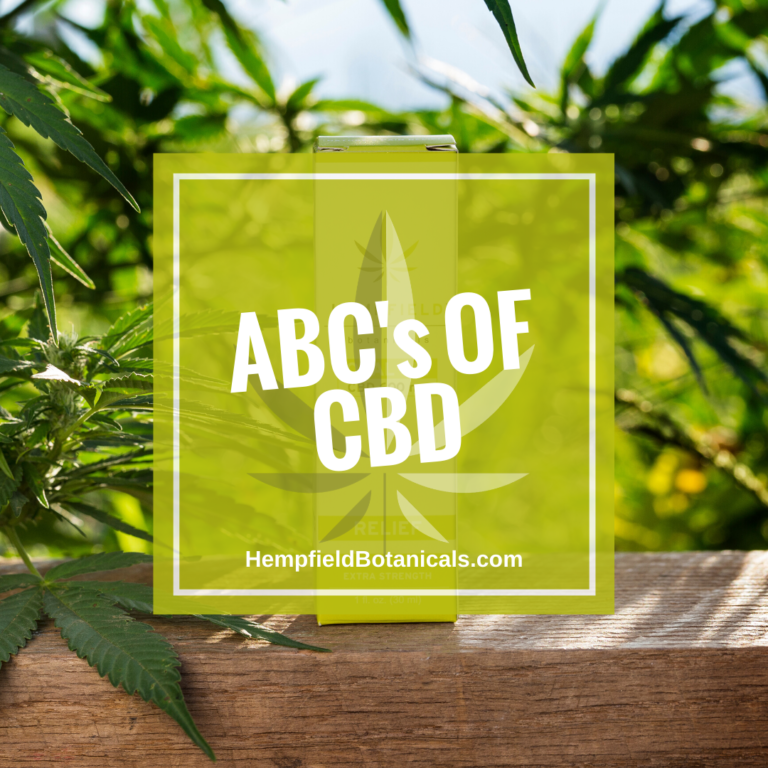 A growing number of people are gravitating toward CBD (cannabidiol) products as a natural way to enhance wellness and alleviate the symptoms of various health conditions. With cannabidiol gaining recognition nationally and worldwide, we believe it's more important than ever for people to have a firm grasp on the ABCs of CBD, i.e., essential information that can help them better understand if CBD may be the right choice for them.
Understanding CBD: 6 Frequently Asked Questions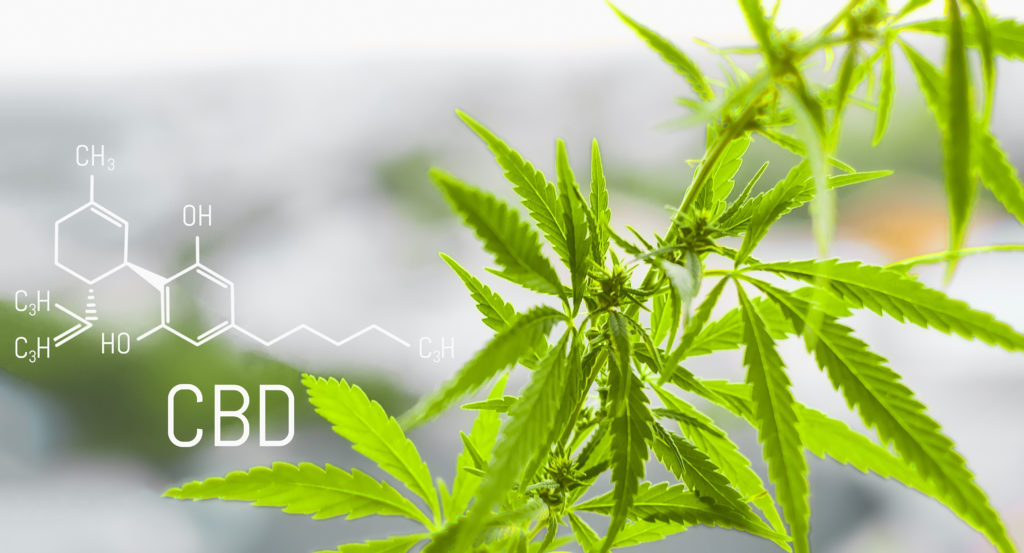 1. What is CBD?
CBD stands for cannabidiol, one of 113 cannabinoids found in plants from the genus cannabis. Cannabinoids are the chemical compounds that affect the body's endocannabinoid system (ECS), a cell-signaling system that helps regulate various biological processes. The ECS is an important system, as it helps other body systems function properly and achieve homeostasis (balance).
2. How is CBD Different from THC?
THC stands for tetrahydrocannabinol, another type of cannabinoid found in cannabis plants. Marijuana and hemp, while both in the cannabis family, differ in their THC content. Marijuana typically contains a high amount of THC, while hemp contains minimal THC but abundant CBD.
The amount of CBD and THC that a particular type of cannabis plant contains depends on the plant's species and gender.
Just like humans, cannabis plants can be either male or female. CBD may be found in both "genders" of the plant, while THC may only found in a "female" version. In a laboratory setting, humans can extract CBD from a cannabis plant so that it only contains a negligible trace of THC — not enough to impact the body.
Both CBD and THC work by affecting the receptors (neurotransmitters) of the endocannabinoid system.
But there's a huge difference.
THC's effects are "psychoactive," meaning they alter the brain's cognition and perception, while CBD does not produce psychoactive effects. That's why THC gives people a "high" feeling and CBD does not.
3. How Does CBD Affect the Body?
CBD supports the ECS's efforts to achieve homeostasis in the body by augmenting the cannabinoids that the body produces on its own (endocannabinoids).
CBD interacts with cannabinoid receptors in the endocannabinoid system:
CB1 receptors in the central nervous system (consists of the brain and spinal cord and serves as the body's command, sending nerves to send messages to the rest of your body)
CB2 receptors in the peripheral nervous system (carry signals from the central nervous system to other parts of the body, controlling muscle movement and involuntary functions like heart rate, blood pressure, digestion, and ability to feel sensations)
4. What Conditions Can CBD Treat?
CBD's therapeutic properties help people find relief from symptoms stemming from a broad range of ailments.
Chronic pain disorders, especially arthritis and those resulting in joint and nerve pain
Muscle soreness (athletes, take note!)
Depression and anxiety
Insomnia and other sleep disturbances
Epilepsy
Inflammatory diseases (e.g., IBS, celiac disease)
Autoimmune disorders (e.g., rheumatoid arthritis, lupus, multiple sclerosis)
Ischemic diseases (e.g., heart disease, diabetes)
Side effects of cancer treatment (e.g., poor appetite, nausea)
5. Is CBD Safe for Everyone?
Scientists and medical experts generally agree that CBD is safe — and often medicinally effective — for adults and children. Definitive research about its effect on babies does not yet exist.
Many parents and physicians have spoken about CBD's effectiveness in treating children for anxiety, helping minimize symptoms of ADHD, reducing the adverse side effects of cancer drugs, and — perhaps most notably — helping to control seizure disorders. The FDA has even approved a CBD-based prescription oil called Epidiolex to treat seizures associated with Lennox-Gastaut syndrome, tuberous sclerosis complex, and Dravet syndrome in patients who are at least one year old.
People with liver diseases and disorders should talk to a physician about CBD products. Some studies have shown a small percentage of people experience an increase in liver enzymes when they regularly use CBD, which may exacerbate a pre-existing condition.
It's always wise for individuals to talk with a trusted health professional before starting a CBD regimen.
6. How Can You Know You're Getting a Safe and Effective CBD Product?
CBD products are currently loosely regulated in the U.S. However, the FDA is taking steps to learn more about cannabidiol and the companies making and selling CBD products. That's encouraging, as it will lead to standards and laws focused on better protecting consumers from unscrupulous manufacturers.
Now, however, consumers bear much of the burden in determining if CBD companies are trustworthy, responsible, and reliable.
Considerations When Buying Cannabidiol Products
Are the products manufactured in a licensed manufacturing facility certified for current Good Manufacturing Practices (cGMP)
Are the products tested in-house and by a third-party independent lab to verify their purity, potency, and safety?
Does the manufacturer share its test results publicly on its website?
Is the CBD sourced from hemp grown using sustainable agricultural practices?
Education Is Key to Making An Informed Choice
We encourage people to research their options before buying CBD products. Educating yourself is critical to ensure you buy from credible, ethical manufacturers with your health and safety their top priorities. As a certified B Corporation, Hempfield Botanicals is held to the highest standards of quality and transparency. Ask us questions! We welcome them with open arms to help you on your journey to optimal wellness.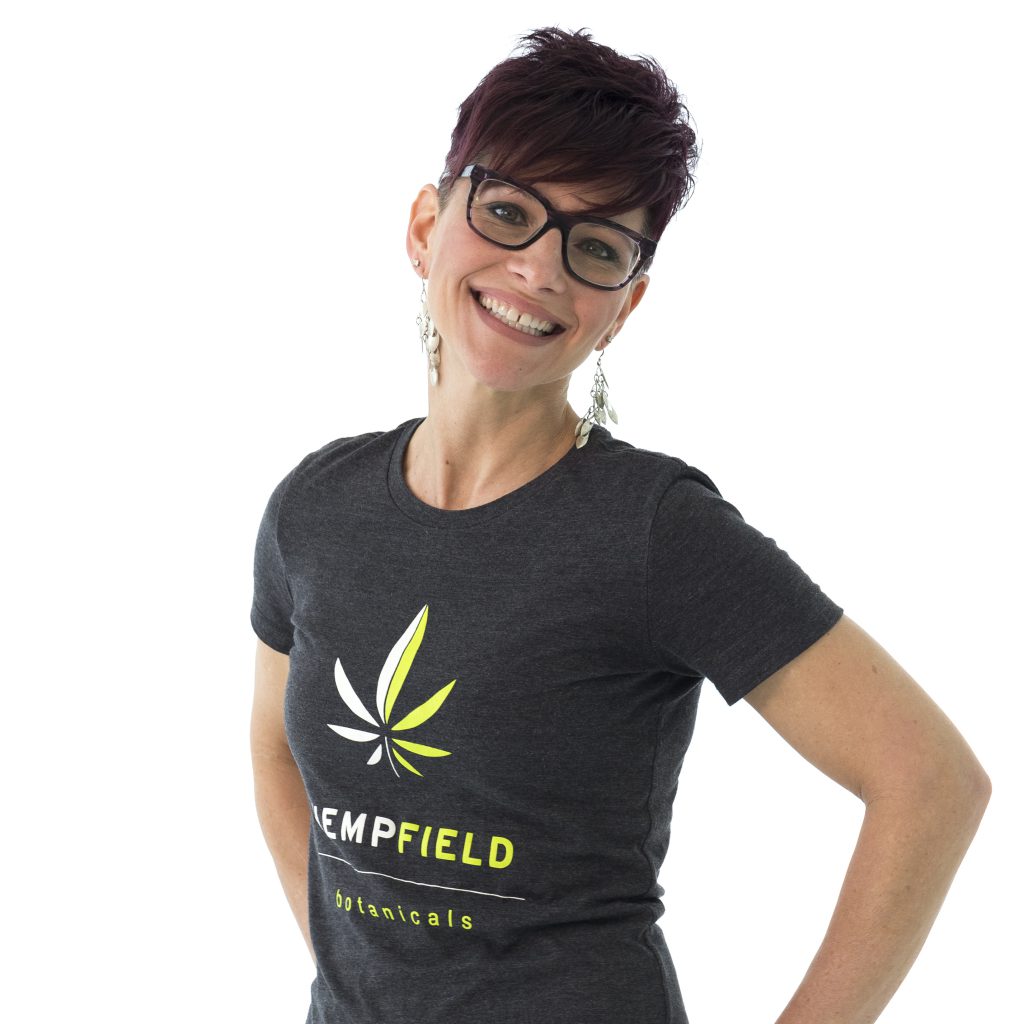 WARNINGS/CAUTIONS: These statements have not been evaluated by the Food and Drug Administration (FDA). Hempfield Botanicals products are not intended to diagnose, treat, cure or prevent any disease. Use only as directed. Keep out of reach of children. As with any health product, consult your physician before use if you are pregnant, nursing, have or suspect a medical condition or are taking any medications.