With every stage of life, there are hormonal changes and imbalances. As we journey from young maidens to mothers to wise crones, our bodies undergo all kinds of transformations. Many shifts are rather beautiful, especially as we grow into our bodies and power; but naturally, there are some hormonal changes that have unpleasant side effects. Fortunately, there are ways women can improve hormone health at any age.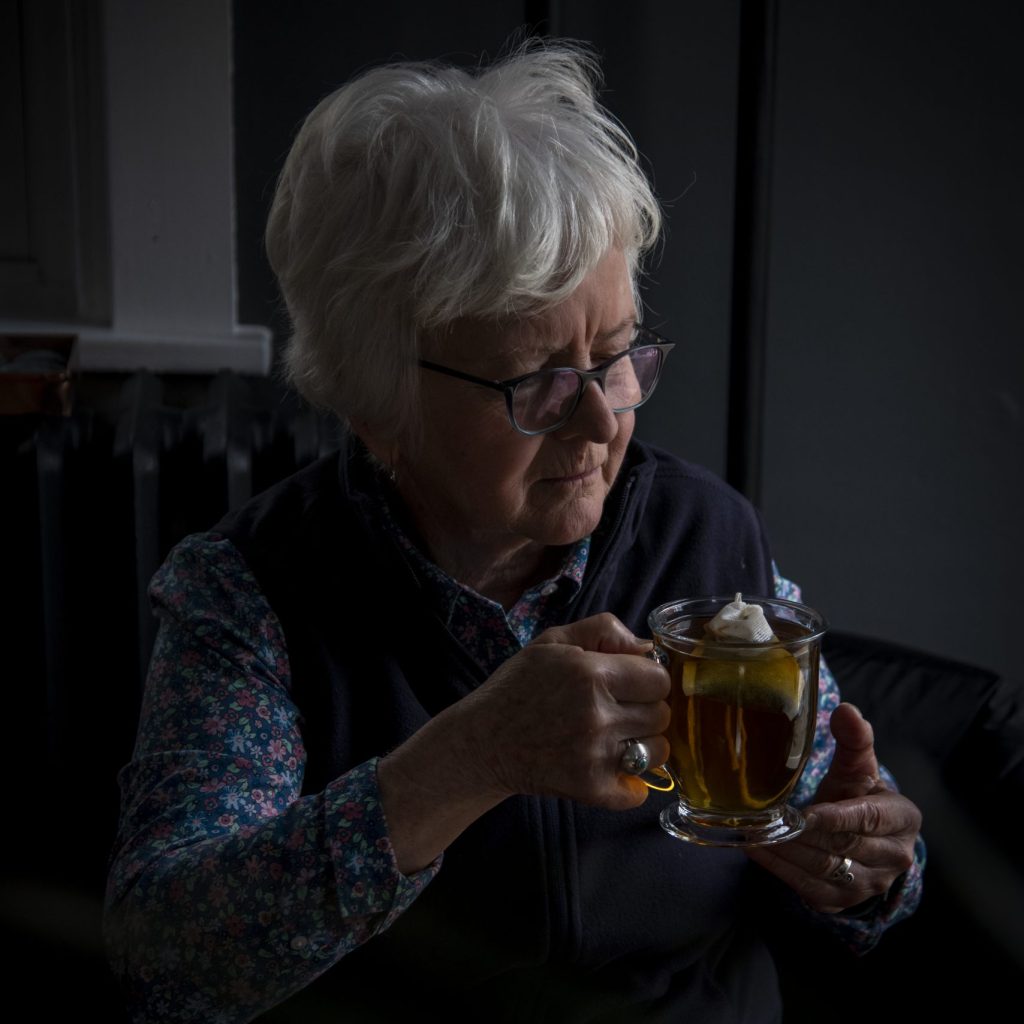 5 Phases of Hormonal Imbalance and Herbs to Restore Harmony
Menstrual Discomfort
The onset of the teen years brings many changes such as period cramps, fatigue, bloating, and acne. Chamomile is a favorite to ease these woes! Chamomile teas can help reduce bloating and topical solutions with chamomile can soothe acne.
Pregnancy Issues
To help soothe a sore belly, reduce gas, and lessen morning sickness, mint can help ease discomfort. Add fresh leaves into food and drinks, or use a dried blend to brew tea.
Postpartum Symptoms 
Depression, mood swings, breastfeeding woes, and poor sleep — these are just a few of the battles new mothers face. Fenugreek has been used for centuries to help with lactation, and calendula is an effective herbal addition to boost mood when you're feeling blue.
Acne
For most people, acne is more prevalent during the teen years, but it can sometimes continue into adulthood and lead to scarring later in life. To target acne specifically, salicylic acid and linoleic acid are used. Some oils that naturally contain these acids include chamomile, cinnamon, basil, pepper, rosemary, lime, borage, safflower, sunflower, and clary sage – all of which we use in our products!
Menopause Side Effects
Many women experience hot flashes, poor sleep, mood changes, and thinning hair during menopause. Fortunately, this phase of hormonal imbalance has been heavily researched and there are natural alternatives to hormone therapy.
A study conducted on women going through menopause concluded that taking an herbal remedy of either St. John's Wort or passionflower eased symptoms equally. In addition, ginseng was found to help eliminate night sweats.
Orally, St John's Wort can treat light to moderate depression, anxiety, and restlessness. Topically, it can soothe aches.
Additionally, Dong Quai prepared as a tea helps balance and regulate estrogen levels, ease pelvic pain, and lessen cramps.
5 Hormone Balancing Herbs
There are several ways to experience the healing benefits of herbs and improve hormone health in the comfort of home.
You can administer an herb topically in products such as salve and poultices. Internally, most herbs can be taken by tincture, glycerite, water extraction, or made into capsules.
Below, we dive deeper into some popular herbs used in Hempfield Botanicals topicals that can also be used internally at each of the five hormonal stages discussed above.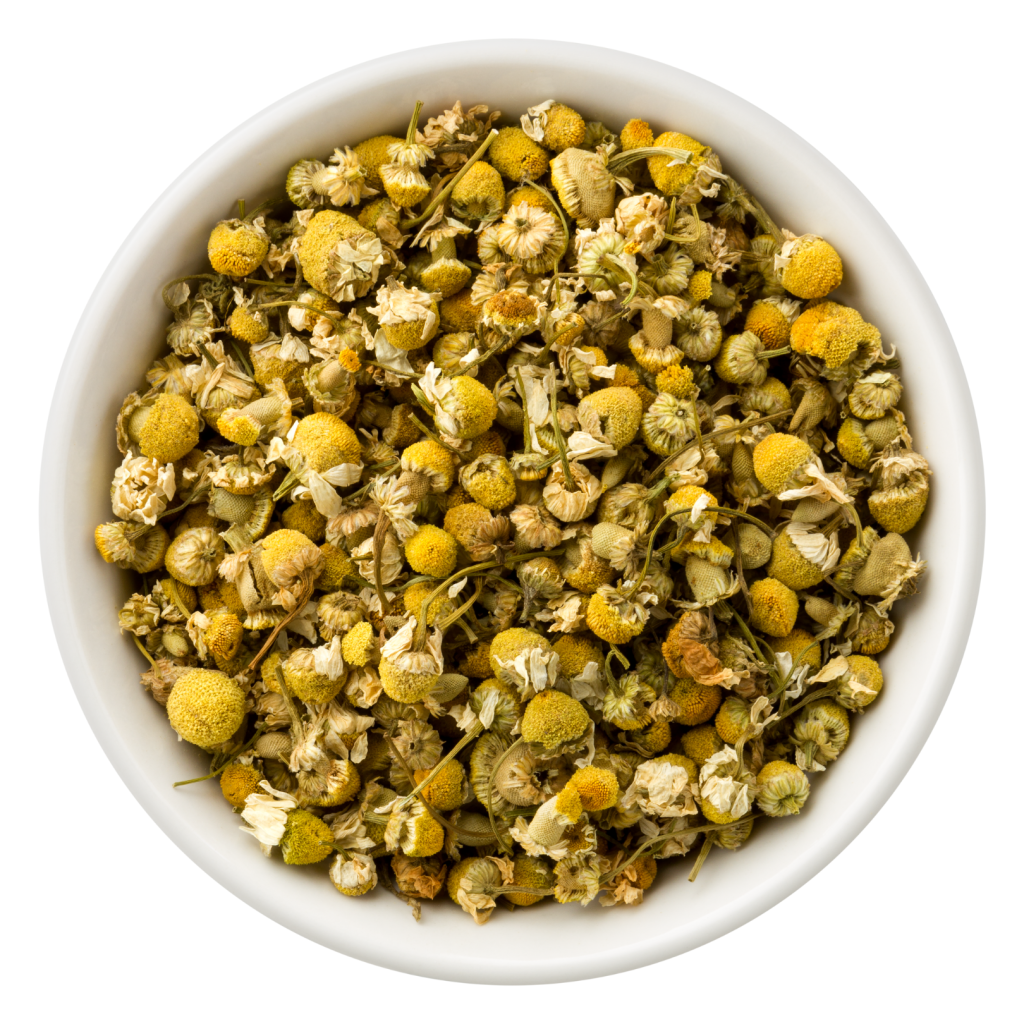 Chamomile
One of the safest and most pleasant-tasting herbs, this beautiful flower treats gas and bloating, while also aiding in the relief of indigestion.
When used in combination with other nervines and anti-inflammatory agents, it can be effective for the treatment of pain and swelling. Chamomile can be used topically for inflammation and historically was used as a cold remedy for children.
Topically, chamomile oil can help ease aches and sore muscles and keep skin glowing by keeping it free from acne and blemishes.
A study concluded that the combination of dong quai and chamomile may also reduce hot flashes by up to 96 percent.
According to "The Modern Herbal Dispensatory: A Medicine-Making Guide" (by Easley, Thomas, and Steven H. Horne), the suggested amounts and frequency for using chamomile tinctures or glycerite are:
Tincture: dried flowers (1:2, 55% alcohol); 1-5ml (0.2-1tsp) 1-4 times daily
Glycerite: dried flowers (1:6); 1-5ml (0.2- 1 tsp.) 1-4 times daily
Basil
Externally, basil is used to treat minor wounds and abrasions since the herb's volatile oils facilitate healing. Basil is also perfect for controlling acne and fading scars that can result from breakouts. These are the reasons why we used basil in our Herbaceous Hemp products!
Internally, basil can be used as a remedy for headaches, anxiety, and upset stomach. Tea is a convenient and delicious way to consume basil. When mixed with rose petals, it makes a lovely, herbal drink.
One lesser-known use of basil is for a pelvic floor bath! Easily, Thomas, and Horne's medicinal guide suggests warming basil in water (if desired, add yarrow, oregano, calendula, and rosemary) for an at-home vaginal steam. Once the water is boiling, let it steep for ten minutes and pour the decoction into the toilet. Once the temperature feels comfortable to the touch of your hand, sit on top. Remember to steam only the dried plant matter and not essential oils, as they can be irritating.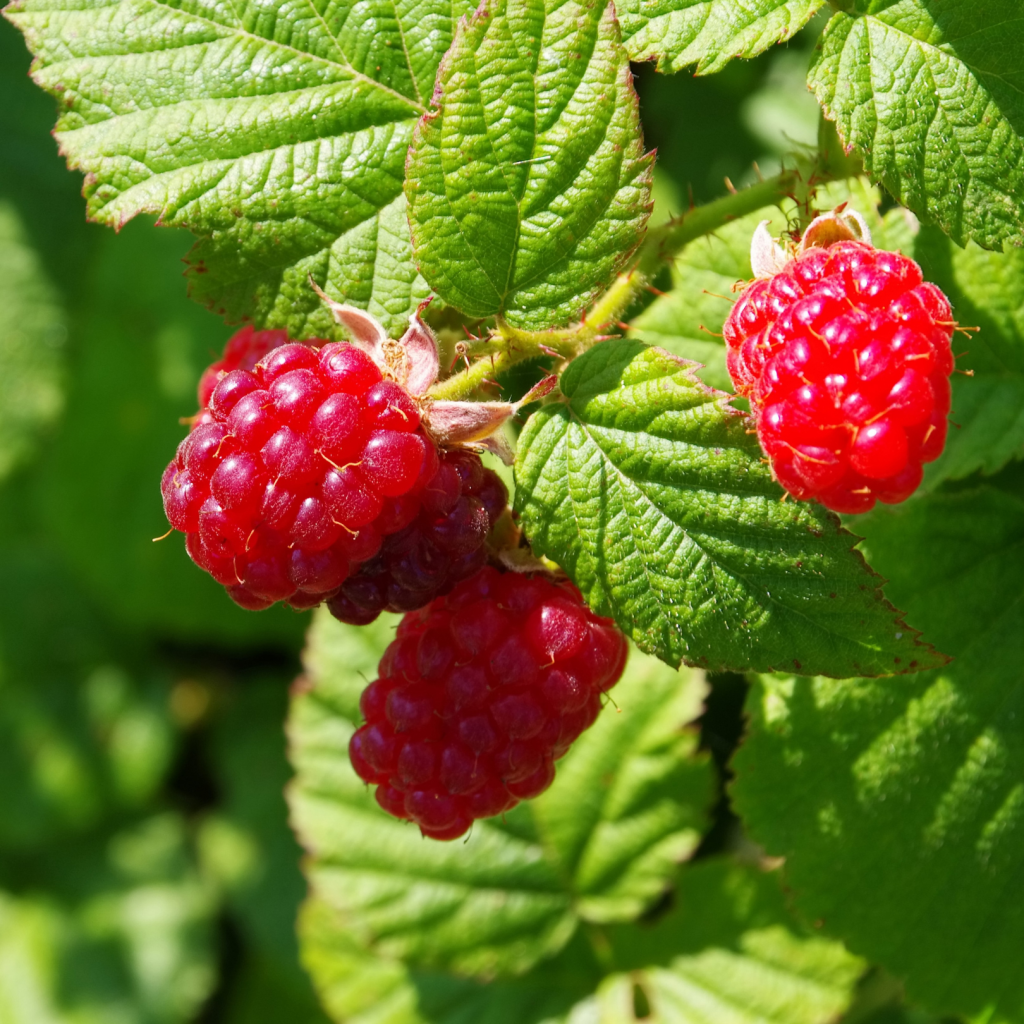 Red Raspberry Leaf
Rich in manganese, red raspberry leaf is used as a tonic to strengthen the uterine muscles while preparing for childbirth. Additionally, this pleasant, fruity-tasting herb can prevent morning sickness and alleviate labor pains.
For women with menstrual issues, supplementing red raspberry leaf can reduce a heavy flow and help rebuild the uterine lining after giving birth.
Suggestions for using red raspberry leaf in its various forms, according to "The Modern Herbal Dispensatory: A Medicine-Making Guide," include:
Standard infusion: 4-8 oz 3 times daily
Glycerite: Dried leaves (1:8); 10-30 ml (1-3 tsp.) 3 times daily
Capsules: 1000-2000 mg, 3 times daily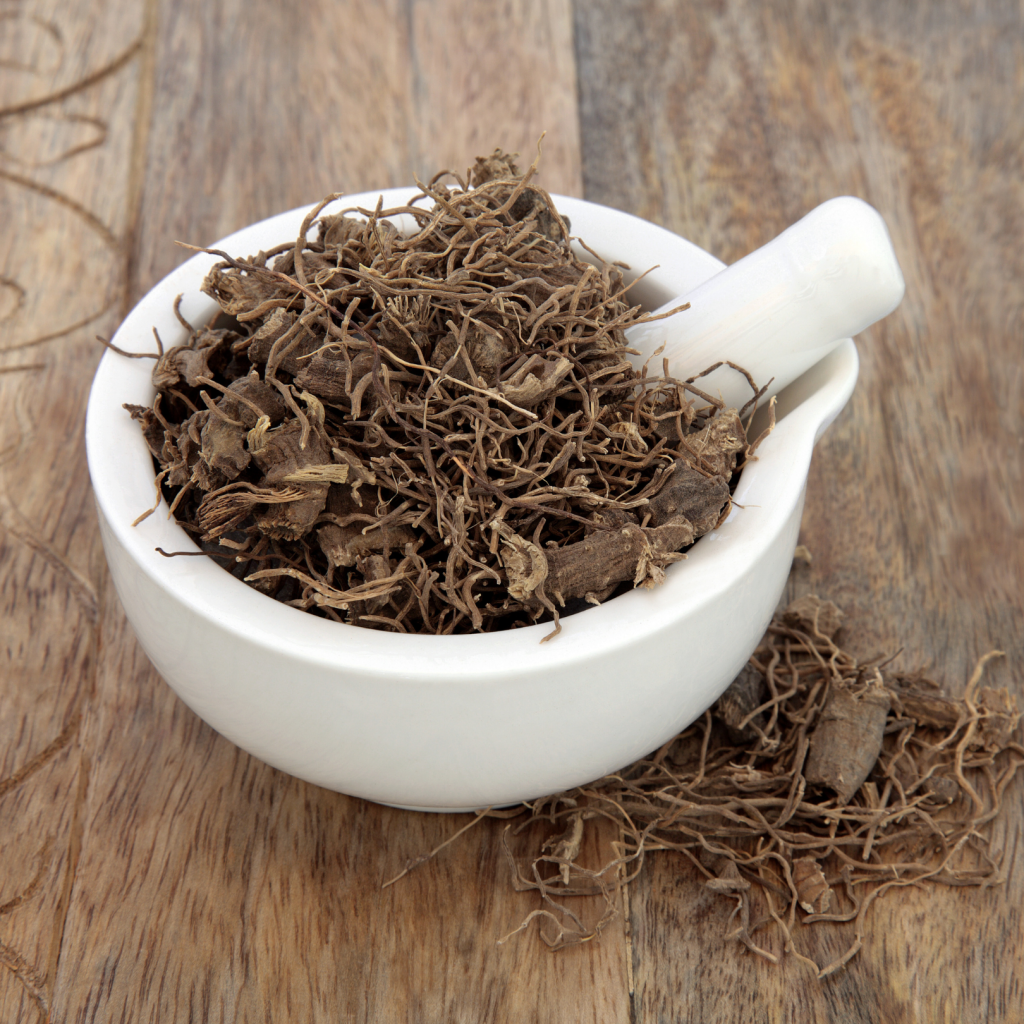 Black Cohosh
This root is native to Appalachia and helps treat menopausal symptoms and improve hormone health. It also increases circulation and reduces cramping during the menstrual cycle.
Black cohosh has been used for ages as a natural approach for vaginal dryness and hot flashes, but it is not to be used in early pregnancy because of the risk of uterine contractions.
"The Modern Herbal Dispensatory: A Medicine-Making Guide" suggests the following usage options:
Standard Decoction: 2-4 oz up to 3 x daily
Tincture: fresh root 1:2, 80% alcohol; dried root (1:5), 80% alcohol; 3-30 dops (0.1-1ml 3 times daily)
Glycerite: dried root (1:5) 6 drops to 1 ml (0.2 tsp.) 3 times daily
Capsule: ½-1 capsule (250-500mg) 2-3 times daily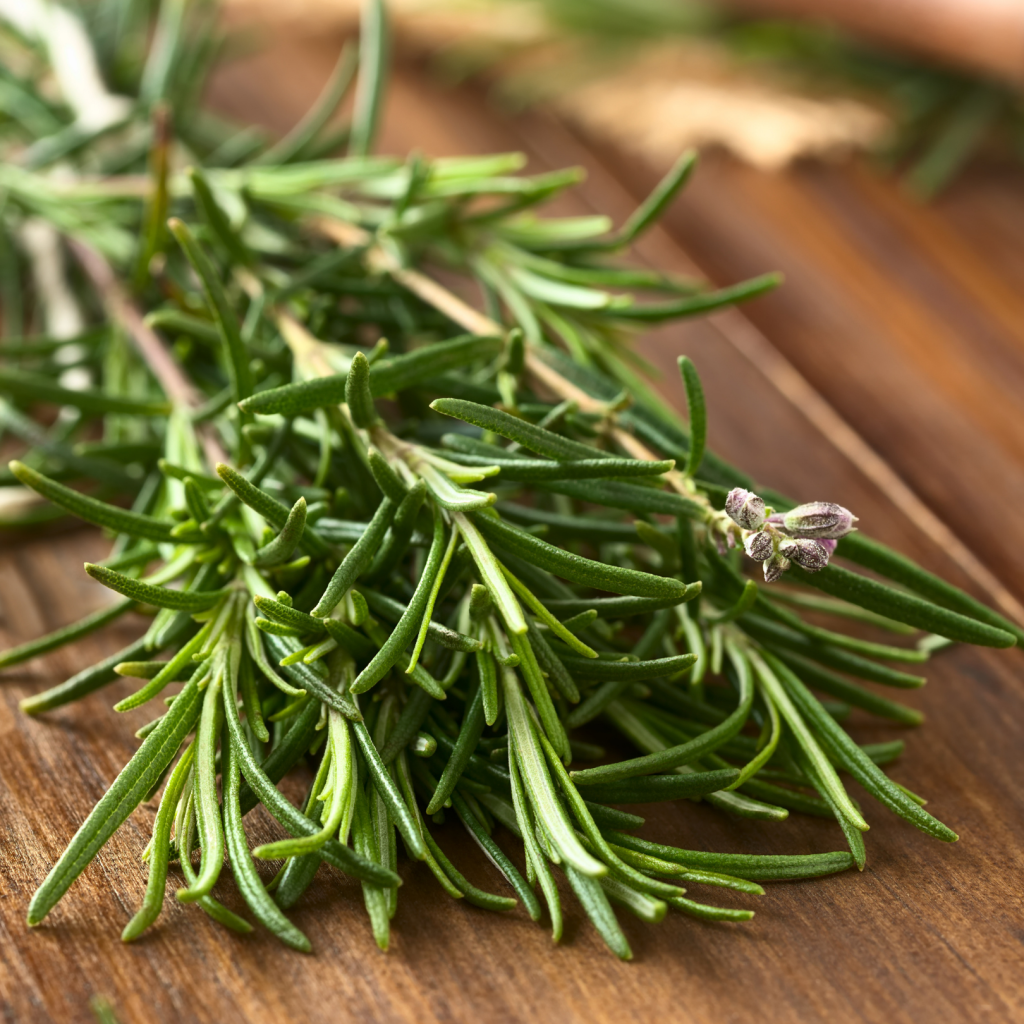 Rosemary
This popular seasoning herb doubles as a tonic that can improve circulation and keep an aging brain sharp. Rosemary has been used for centuries to treat indigestion, stomach problems, and protect the blood vessels during heavy periods.
In addition, rosemary combats headaches, migraines, and is used to ease tension-related stomach disorders. It supports brain health and vitality and can help people who struggle with falling asleep.
For the scalp, rosemary stimulates hair growth, making it an effective topical for treating hair loss. It's no wonder you see rosemary as a popular hair care ingredient!
"The Modern Herbal Dispensatory: A Medicine-Making Guide" suggests these uses:
Weak infusion: 1 cup up to 3 times daily
Tincture: dried leaves (1:5), 65% alcohol, 10% glycerin); 10 drops to 3 ml (0.6 tsp) up to 3 times daily
Glycerite: fresh leaves (1:6, 80% glycerin sealed simmer method); dried leaves (1:6); 1-5ml (0.2-1 tsp) 1-3 times daily
Capsule: 500-1500 mg up to 3 times daily
All-Natural Checklist for Hormone Balance
Everything Hempfield Botanicals creates is rooted in nature and supported by science. Here are some of our favorite Hempfield Botanicals products with healing herbs for every age.
Improve Hormone Health With Herbs
Before using herbs for therapeutic purposes, it's wise to talk with a health professional to discuss what's safe and appropriate in your situation. If you have questions about Hempfield Botanicals products, their ingredients, and their uses, contact us.
P.S. My next article will discuss the different types of herbal extractions people can make at home to improve hormone health and enhance overall wellness. Ready to go DIY? Stay tuned!
Sources and References:
Kanlayavattanakul, M. and Lourith, N. (2011), Therapeutic agents and herbs in topical application for acne treatment. International Journal of Cosmetic Science, 33: 289-297. https://doi.org/10.1111/j.1468-2494.2011.00647.x
Fahami, F., Asali, Z., Aslani, A., & Fathizadeh, N. (2010). A comparative study on the effects of Hypericum Perforatum and passion flower on the menopausal symptoms of women referring to Isfahan city health care centers. Iranian journal of nursing and midwifery research, 15(4), 202–207.
Sethi S, Harikumar SL and Nirmala: A Review on advances in Colon Targeted Drug Delivery System. Int J Pharm Res Sci. 3(9); 3001-3006.
Mohammad-Alizadeh-Charandabi, S., Shahnazi, M., Nahaee, J., & Bayatipayan, S. (2013). Efficacy of black cohosh (Cimicifuga racemosa L.) in treating early symptoms of menopause: a randomized clinical trial. Chinese medicine, 8(1), 20. https://doi.org/10.1186/1749-8546-8-20
Easley, Thomas, and Steven H. Horne. The Modern Herbal Dispensatory: A Medicine-Making Guide. North Atlantic Books, 2016.
Jung, S. J., Oh, M. R., Lee, D. Y., Lee, Y. S., Kim, G. S., Park, S. H., Han, S. K., Kim, Y. O., Yoon, S. J., & Chae, S. W. (2021). Effect of Ginseng Extracts on the Improvement of Osteopathic and Arthritis Symptoms in Women with Osteopenia: A Randomized, Double-Blind, Placebo-Controlled Clinical Trial. Nutrients, 13(10), 3352. https://doi.org/10.3390/nu13103352
Beyerl, Paul. The Master Book of Herbalism. Phoenix Publishing, 1984.