If you've been considering hemp-derived oral CBD products to help you live a healthy and active life, you may have a lot of questions. We love fielding customer inquiries at Hempfield Botanicals! We believe that educating customers is extremely important because it helps ensure that people order the right products for achieving the results they want.
Let's take a moment to explore some frequently asked questions — and answers! — about CBD oral drops.
8 FAQs to Boost Your CBD IQ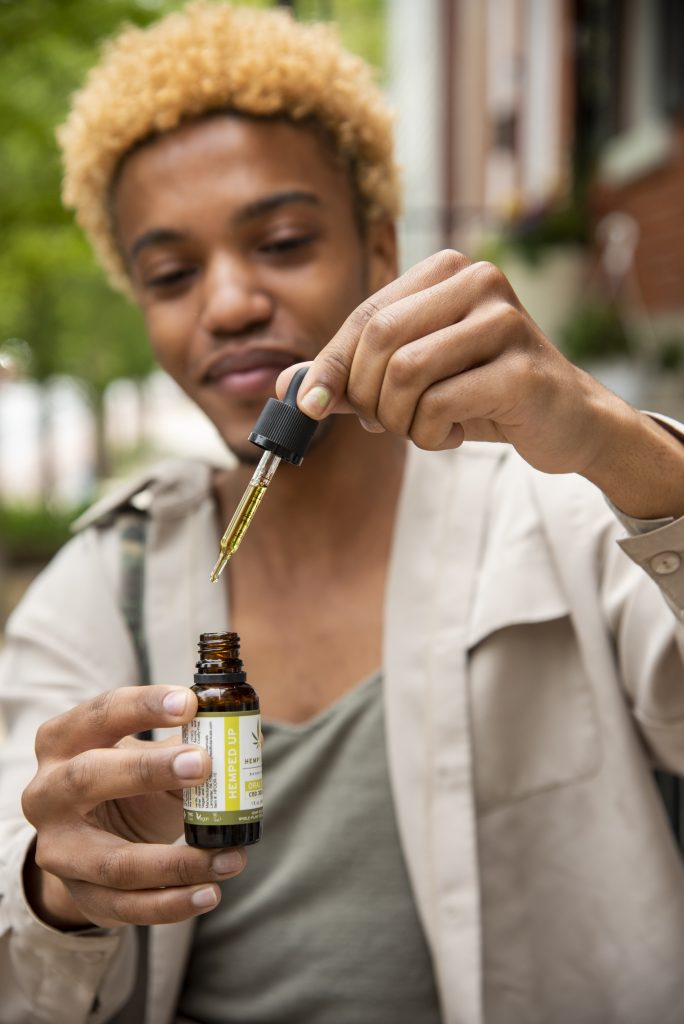 1. What are CBD Oral Drops?
CBD oral drops are products with cannabidiol (CBD) in a liquid form, which are formulated to be taken by mouth. They contain other ingredients as well. CBD mouth drops may come in the form of an oil or tincture. Manufacturers may add specially compounded terpenes (naturally occurring plant compounds) to CBD oral drops to produce a desired health effect.
Examples:
Hempfield Botanicals 40 Winks oral CBD oil for sleep contains terpinolene, linalool, and myrcene. These terpenes, combined with CBD, produce soothing, relaxing, sedative effects without psychoactive (high) effects.
Our Hemped Up oral CBD oil for energy contains limonene, alpha-pinene, and ocimene. These terpenes work synergistically with cannabidiol to produce an uplifting effect, increase focus and alertness, and boost stamina.
Head Ease oral CBD oil for relieving headaches has myrcene, alpha-pinene, and humulene. With anti-inflammatory and analgesic properties, these terpenes work with CBD to alleviate pain.
2. What is the Difference Between an Oral CBD Oil and Tincture?
CBD oil contains just two primary ingredients, cannabidiol and an inert carrier ("base") oil that dilutes the CBD and makes it easier for the body to absorb. Different manufacturers use different carrier oils. Some of the most prevalent include:
Hemp seed oil (which is what we use at Hempfield Botanicals)
Coconut oil
MCT oil
Vegetable glycerin
Oral oils typically provide a more potent dose of CBD than tinctures.
A CBD tincture contains cannabidiol suspended in a solution of approximately 60 to 70 percent distilled alcohol, along with other ingredients such as glycerin and essential oils of some type. Tinctures usually have a longer shelf life than oral CBD oils. However, they have lower concentrations of CBD than oils, so it may require more of a tincture product than an oil to get the same beneficial effects.
3. What's the Best Way to Take CBD Drops?
We recommend putting the appropriate dosage of CBD oil drops under the tongue for 30 to 60 seconds. Administering the CBD oil in this way is preferred over mixing it into food or beverages. Sublingual (under the tongue) ingestion allows the CBD to be absorbed readily and generate effects quickly (typically within as few as 15 minutes).
4. How Much Is the Right Dosage?
There's no one-size-fits-all dose of CBD that's right for everyone. Individuals' bodies vary in weight, and they may need more or less of a product to get optimal results. The standard recommendation is to take 1 mg of CBD per 10 pounds of body weight and increase the dosage to up to 6 mg per ten pounds of body weight if needed. We've created a CBD Dosage Chart to help guide people in figuring out the right amount.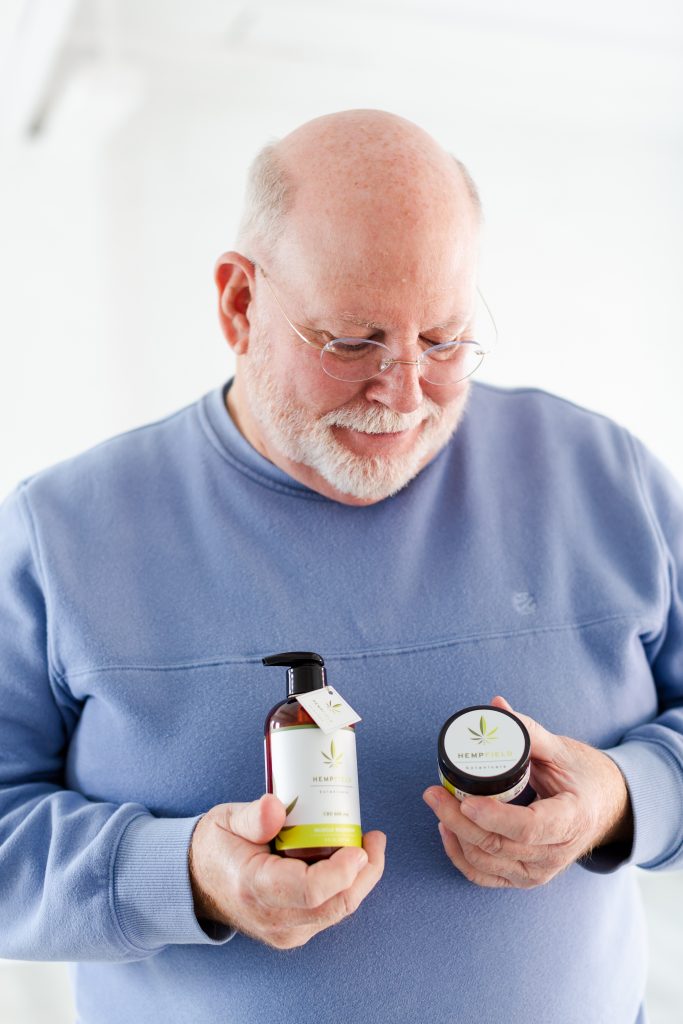 5. What Are the Health Benefits?
CBD products enhance wellness by influencing the body's endocannabinoid system (ECS).
The ECS, which relies on cannabinoids that our bodies produce, helps to regulate the following biological functions and more.
Immune response
Inflammatory response
Blood sugar levels
Body temperature
Hormones
Stress response
Sleep
Mood and emotions
Metabolism
By serving as our central regulatory system, the ECS strives to put us in the healthful state of balance — known as "homeostasis." When deficiencies or problems with the ECS occur, they can create physical and emotional symptoms that negatively affect how we feel and what we're capable of doing.
CBD, a cannabinoid that imitates our own endocannabinoids, helps to support the ECS and make up for what's lacking in our bodies.
Different CBD products will have different effects depending on their specific formulations. Several symptoms, issues, and conditions they help address are:
Anxiety
Insomnia and other sleep issues
Arthritis pain
Nerve pain
Joint pain
Muscle soreness
Inability to concentrate
Anorexia and other eating disorders
Opioid addiction
Keep in mind that while CBD helps people find relief, it is NOT a cure for diseases. People with underlying conditions should discuss CBD with their health care professionals before adding it to their wellness regimen.
6. Do CBD Drops Contain THC?
Federal law prohibits CBD products from containing more than 0.3% THC. Some hemp-derived CBD oral oils may contain no THC whatsoever, while others (like a full-spectrum CBD oil) may have trace amounts within the legal limit. In that minimal concentration, the THC does not deliver the "high" that marijuana produces.
Note that some states have stricter laws governing CBD products than does the federal government. It's essential to research what your state allows before buying and using CBD.
7. Is There Scientific Evidence of CBD's Health Benefits?
Research is ongoing to assess and evaluate CBD and its impact on health. The studies below are just a sampling of many that demonstrate CBD's role in promoting wellness.
Cannabidiol in Anxiety and Sleep
Cannabidiol in humans – the quest for therapeutic targets
State of the evidence: Cannabinoids and cancer pain – A systematic review
Cannabidiol treatment reduces the motivation to self-administer methamphetamine and methamphetamine-primed relapse in rats
Review of the neurological benefits of phytocannabinoids
Reasons for cannabidiol use: a cross-sectional study of CBD users, focusing on self-perceived stress, anxiety, and sleep problems
Efficacy and Safety of Cannabidiol Plus Standard Care vs Standard Care Alone for the Treatment of Emotional Exhaustion and Burnout Among Frontline Health Care Workers During the COVID-19 Pandemic
8. How Do I Know I'm Buying a Safe, Effective Product?
Relying on "best CBD" products or brands lists can be a hit or miss way to discover reputable manufacturers and quality products. Lists tend to focus only on prominent brand names or manufacturers that have paid to be featured. That means many legitimate, trustworthy brands get left out and overlooked.
A more reliable way to choose products is to do some due diligence and research to learn:
How does the manufacturer approach testing (in-house only or unbiased third party)? What is the extent of that testing?
From where does the brand source its CBD, and where is the hemp grown?
Is the company transparent about product potency (a.k.a., mg of CBD per bottle)?
Are ALL ingredients listed on the product label?
Using sustainable practices, does the manufacturer make its products in a food-grade, cGMP (certified Good Manufacturing Practices facility?
Got More Questions? We're Here to Answer Them!
We are just a phone call or email away, so please contact us if you have any questions about our CBD oral oil drops, how to use them, or which formulation will help you the most. At Hempfield Botanicals, we believe that informed customers are happy, satisfied, loyal customers!