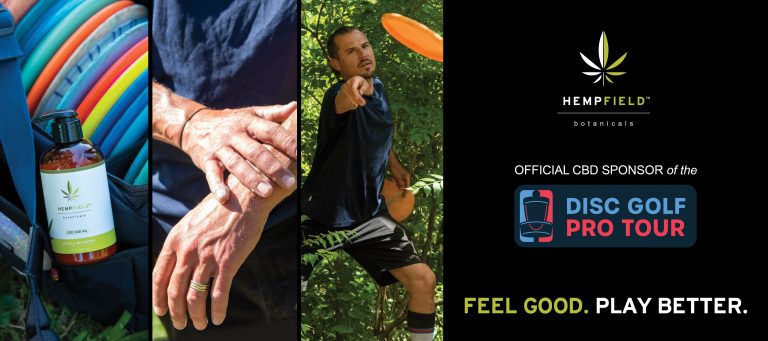 Lancaster company is the official CBD provider to players on the tour
Lancaster, PA (June 2021) – Hempfield Botanicals is proud to sponsor the 2021 Disc Golf Pro Tour (DGPT) as its official CBD sponsor. This year's tour features 13 stops across the country, culminating in the Championship round in Charlotte, NC from October 14-17.
Disc golf has become the sport of choice for recreation and nature lovers, with more than 1 million new disc golfers created in the past year, says the DGPT. The sport's consistent growth over the past decade experienced a boost during the pandemic, as outdoor enthusiasts and athletes around the world discovered disc golf as an accessible activity they can enjoy responsibly and safely.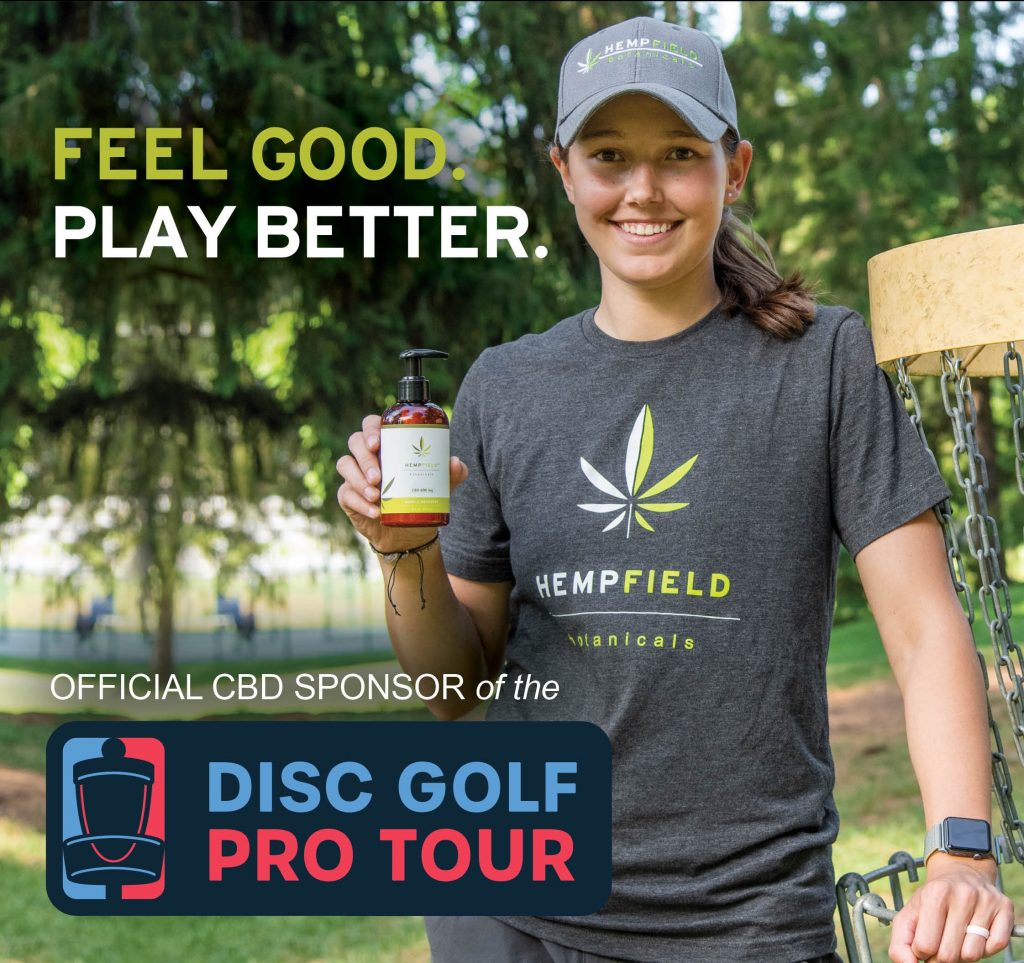 "We're excited to help grow the sport of disc golf — and it's an added bonus to help the athletes recover and perform at their best level," says Heather Kreider, co-founder of Hempfield Botanicals. "We're disc golf enthusiasts ourselves, and we love to see the sport gain new players and fans!"
Disc golf is an easy-to-play mirror of traditional golf, except players throw discs into baskets instead of using a club to hit a golf ball into a hole. It's easier to learn, and doesn't require expensive equipment, making it a casual and affordable way to bring generations of people together outdoors. 
"We're humbled by the support of our clients over the past year. Their continued patronage not only allowed us to survive the pandemic, but to support an activity that's helping our community recover in a healthy, environmentally-friendly way," says Nathan Kreider, Heather's husband and co-founder of Hempfield Botanicals.
Earlier this year, LNP / LancasterOnline named Hempfield Botanicals a Best Workplace in Lancaster County.
To be recognized as a Best Workplace, each employee completed a survey measuring LNP's benchmark criteria, which was then measured against the other participating companies. Hempfield Botanicals also won this year's Debbie Stremmel Award, for scoring the highest in mentoring young people in the workforce.
The newspaper serving Lancaster County, Pennsylvania instituted these awards to recognize the region's most inspiring companies and the people behind their winning cultures.
Conner Winn is the company's Disc Golf Outreach Coordinator and Sales Consultant; reach him at Conner@HempfieldBotanicals.com or 717-874-8480 x707.
---
About Hempfield Botanicals With the proven healing abilities of hemp-based CBD, our 100% THC-free and full spectrum products contain ingredients known to help relieve muscle, joint, and nerve pain and inflammation. Hempfield Botanicals uses whole-plant hemp extracts otherwise known as isolated crystalline Cannabinoid (CBD). Hempfield Botanicals is available in a range of products including Massage & Body Oil, Muscle Recovery, targeted Salve, Oral Oils, Face Oils, Lip Balm, Hemp Teas, and Hemp Flower. For more information, visit www.hempfieldbotanicals.com, email Info@HempfieldBotanicals.com, or call (717) 874-8480.